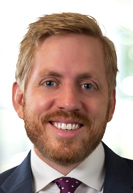 As every reader of this article knows, over the years the number of jury trials has decreased inversely as the number of mediations has risen. Of course, this was only exacerbated during the COVID-19 pandemic as jury trials were paused while mediations were able to continue in a virtual setting.
As a co-presenter at this year's Bench Bar Conference in Louisville, Kentucky, I had the honor to share a discussion panel with esteemed members of the legal community on how to effectively use experts at mediation. As a damages expert, I've been fortunate enough to see attorneys and their clients achieve great outcomes at mediation through thorough preparation and an honest assessment of the facts.
Because trial attorneys will spend more time in mediations than jury trials, attorneys' advocacy skills at mediation are a very important element to achieving successful results for their clients. Another important component, however, relates to the comprehensive evaluation of the case's economic damages leading up to mediation. Before beginning any case, every client deserves to know how much their case is worth prior to going down the expensive road of litigation (or, in the case of a defendant, how much exposure is at stake).
However, more than just an early case evaluation, attorneys — with the aid of their damages experts — should prepare as rigorously for mediation as they otherwise would for a trial. A thorough understanding of the strengths and weaknesses of the case, and how those may have an impact on damages, is of utmost importance. If at all possible, a damages expert should arm the attorney with multiple contingency scenarios of damages.
Often, mediation can hinge on a change in assumptions, and the attorney should know how that impacts the damages they seek. In other words, if we consider assumption A to be true, then damages are X; if assumption B holds true, then damages are Y. That way, negotiations can be tied to an assumption, which can then be tied to a damages figure. Having a basis for the damages sought is always preferable to pulling numbers out of thin air.
Leading up to mediation, the most important questions to ask are:
• What are the best possible outcomes that can be achieved in court?
• What is the likelihood of achieving these outcomes?
• How much would it cost to continue trying this case?
While it may be an overly simplistic way of looking at it, mediation can essentially be distilled down to an economic formula that is represented by the following variables:
(Plaintiff's probability of prevailing at trial by establishing liability) x (Economic damages awarded at trial assuming liability is established)
With this formula in mind, attorneys can help assess the reasonable probability that liability will be established at trial, and the damages expert can assess the economic damages (or range of damages) that would be found by the court.
Ultimately, mediation is about risk mitigation. Both parties are likely looking at tremendous costs to continue with litigation and the prospect of a verdict that could have huge ramifications for either side. Mediation provides the ability to be in control of this risk, and achieving the desired result requires preparation for any eventuality. An expert should be viewed as an asset to helping achieve the goals you and your client have determined.•
• Jay Cunningham is a director in Katz, Sapper & Miller's Litigation Services Group who counsels clients faced with litigation or other disputes through forensics and commercial damage analyses, often serving as an expert witness. Opinions expressed are those of the author.
Please enable JavaScript to view this content.