As Cara Wieneke prepared to take a double jeopardy case to the Indiana Supreme Court, she didn't expect the justices to overrule 20 years of precedent. But in many ways, that's what happened.
Wieneke, a criminal defense lawyer based in Brooklyn, Indiana, represented the defendant-appellant in Wadle v. State, 151 N.E.3d 227 (Ind. 2020). Jordan Wadle was involved in a fight in the parking lot of a Connersville bar, where Wadle twice struck his victim with his car. This occurred while Wadle's blood-alcohol level was nearly twice the legal limit.
Wadle was convicted of felonies: leaving the scene of an accident, operating a vehicle while intoxicated causing serious bodily injury, OWI endangering a person and OWI with a blood-alcohol concentration of 0.08 or more. He received concurrent sentences totaling 16 years, with two years suspended to probation.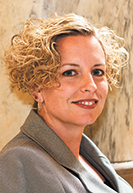 Wieneke appealed Wadle's case to the Indiana Court of Appeals, raising a double jeopardy claim under Richardson v. State, 717 N.E.2d 32 (Ind. 1999). In that case, the Indiana Supreme Court adopted a comprehensive analytical framework — consisting of a 'statutory elements' test and an 'actual evidence' test — for deciding all substantive double-jeopardy claims under Article 1, Section 14 of the Indiana Constitution.
The Court of Appeals vacated Wadle's OWI convictions on double jeopardy grounds, though his sentence did not change. Then at the Supreme Court, Wieneke got a question that set the tone for the ultimate decision.
"I got to the oral argument, I don't remember who … but someone asked me something along the lines of what I thought of Richardson," Wieneke recalled. "I remember thinking, 'Wow, they could overrule Richardson.' That never crossed my mind."
The Wadle decision overruled the constitutional tests laid out in Richardson as they applied to claims of substantive double jeopardy. A companion decision handed down the same day in Powell v. State likewise dealt with the issue of substantive double jeopardy, though Powell focused on multiple charges stemming from a single crime.
An immediate impact of Wadle is obvious: the justices limited the Indiana constitutional protection against double jeopardy only to claims of procedural double jeopardy. Substantive double jeopardy, however, falls under the new statutory tests.
But it will take time to know the true impact of these cases, particularly Wadle, lawyers say. The Court of Appeals has already published multiple decisions citing to the new tests, but there's a likelihood that the Legislature could get involved in response to the decisions.
Following the steps
Justice Christopher Goff, writing for a unanimous court in Wadle, laid out a three-part test for allegations of substantive double jeopardy violations.
"When multiple convictions for a single act or transaction implicate two or more statutes, we look first to the statutory language itself," Goff wrote. "If the language of either statute clearly permits multiple punishment, either expressly or by unmistakable implication, the court's inquiry comes to an end and there is no violation of substantive double jeopardy."
If the language is not clear, the next step is to move to Indiana's included-offense statutes, Goff continued. Indiana Code § 35-38-1-6 prohibits a judgment of conviction and sentence for both an offense and an "included offense," which is a statutorily defined term.
If neither offense is included in the other, there is no double jeopardy violation. But if one is included in the other, the final step is to look at the underlying facts to determine if the offenses are the same.
"If the facts show two separate and distinct crimes, there's no violation of substantive double jeopardy, even if one offense is, by definition, 'included' in the other," Goff wrote. "But if the facts show only a single continuous crime, and one statutory offense is included in the other, then the prosecutor may charge these offenses only as an alternative (rather than as cumulative) sanctions. The State can rebut this presumption only by showing that the statute — either in express terms or by unmistakable implication — clearly permits multiple punishment."
Though Wieneke did not set out to overturn Richardson, she agreed with Goff's assessment that the prior tests left the state with a "patchwork of conflicting precedent and inconsistent standards … ." And subsequently in Spivey v. State, 761 N.E.2d 831, 832 (Ind. 2002), Wieneke said the court tried to rein in Richardson, creating more confusion.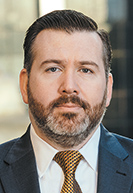 But Wadle differs from Richardson even in the very structure of the opinion, according to Indianapolis lawyer Bradley Keffer of Keffer Hirschauer.
First, Richardson was not a "unanimous" decision in the sense that two justices — Myra Selby and Ted Boehm — concurred in result. Justice Frank Sullivan concurred with the majority opinion penned by former Justice Brent Dickson and joined by then-Chief Justice Randall Shepard — but he authored a separate concurrence of his own.
"Not all of the justices had perfectly aligned viewpoints," Keffer said.
What's more, Keffer continued, Wadle lays out its test in a structured, step-by-step fashion. That gives practitioners and judges clear guidance on an issue that has not always been clear, he said.
Prosecutors' views
What's less clear, though, is what Wadle means in the bigger picture, the attorneys say. The decision impacts not only criminal defendants and their attorneys, but also prosecutors making charging decisions.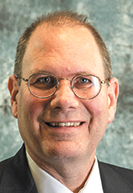 Generally, prosecutors are most concerned with winning at trial, said Jim Oliver, deputy director for criminal law at the Indiana Prosecuting Attorneys Council. Issues of sentencing are usually secondary, Oliver said, though Wadle and Powell make clear that charging language matters.
Specifically, Oliver pointed to the Oct. 7 Indiana Court of Appeals decision in Javier Thurman v. State of Indiana, 19A-CR-3068. There, the defendant was convicted of two counts each of attempted murder, criminal reckless and pointing a firearm.
According to Oliver, the language was consistent across all charges, an issue that became salient at the third step of the Wadle test. Ultimately, the Court of Appeals upheld only the attempted murder convictions.
"The prosecutor did not delineate which acts related to which specific count," Judge Elaine Brown wrote for the COA panel in Thurman. "… Because Thurman's actions … were so compressed in terms of time, place, singleness of purpose, and continuity of action, we consider them one continuous transaction."
While Oliver has not yet heard much from Hoosier prosecutors about Wadle and Powell, he expects he'll hear more as the cases are put to use.
He noted the opinion emphasizes the legislative intent of statutes. To that end, he expects the General Assembly will be asked to amend statutes to "make it clear when multiple punishments are allowed."
To be determined
Though Wadle explicitly overturned Richardson as to substantive double jeopardy, Wieneke noted the opinion lays out other state constitutional protections against double jeopardy.
Specifically, Goff pointed to the Proportionality Clause in Article 1, Section 16 of the Indiana Constitution, as well as the right to notice of charges in Article 1, Section 13. Additionally, Article 7, Sections 4 and 6, implemented through Indiana Appellate Rule 7(B), allow the Indiana Supreme Court to review and revise sentences.
Keffer opined that the court may have been inviting litigation under these constitutional provisions to further flesh out double jeopardy jurisprudence. Or, it could be an indication that prosecutors could be more aggressive but would still be checked.
Wieneke has seen other questions arise from Wadle, such as whether it's retroactive and what the limitation of the constitutional protection might mean for juvenile defendants. To that end, the waters of double jeopardy are not yet fully clear.
"It will definitely be a learning curve," Wieneke said, adding, "but that's what's fun about appellate law."•
Please enable JavaScript to view this content.