To the outside world, VoCare Inc. appears as a small company on the cusp of a medical revolution.
The Zionsville-based startup describes its lead product as a "revolutionary medical device" and the "equivalent of the physician's black bag in one sophisticated, portable, electronic package."
The device, called Vitals360, is a handheld gadget that allows physicians to monitor their patients' vital signs remotely. It won approval last year from the U.S. Food and Drug Administration, and the company ordered thousands of devices for the product launch.
But behind the scenes, VoCare is in the middle of a nasty fight with a group of five early investors that could put a cloud over the company's bright marketing.
In a lawsuit filed last month in Marion Superior Court, the investors accuse VoCare's top officers and board members of self-dealing, gross mismanagement and fraudulent behavior that has put the privately held company in "imminent danger" of insolvency.
They say VoCare officials have improperly awarded themselves millions of shares of stock at deep discounts, thus allowing themselves to entrench voting control of the company while diluting the value of the early investors' holdings.
The lawsuit also accuses the company of failing to file income tax returns for eight consecutive years and failing to hold an annual shareholder meeting since 2013. The investors are asking a judge to appoint a receiver to manage and conserve the company's assets. They are also seeking to recover more than $100 million, plus punitive damages.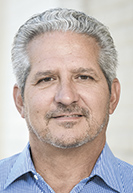 The plaintiffs are Donald Woodley, Scott Weaver, Daniel Marr, Alan Symons and Mark Perlstein. In their complaint, they call themselves "early, significant shareholders" in VoCare but do not say how much they invested in the company.
Named as defendants are VoCare Chairman and CEO Steven Peabody; board member and former health care executive Jim Parker; board member and former Indianapolis Colts linebacker Gary Padjen; board member and manufacturing executive James Lu; board member and former pharmaceutical executive Dr. James Anderson; board member Sandi Kunkel; and VoCare lawyers Mary Zappia and Scott Storms.
VoCare, through an outside spokesman, referred all questions to Indianapolis attorney Christopher Hagenow, a partner at Indianapolis law firm Tuohy Bailey & Moore LLC. Hagenow, who confirmed he is representing all the defendants, declined to comment to IBJ about the suit. Peabody, the company's CEO, did not respond to several emails and voicemails from IBJ.
The case is working its way through the court system, but as of Aug. 9, the defendants had not filed a response in the court docket.
Investor uprising
Some outside experts say it's fairly rare for investors at a startup to air their disagreements publicly through a lawsuit.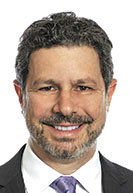 "When you're in a startup situation, I don't think you expect to be in litigation with your investors and your partners," said Offer Korin, an attorney who specializes in business disputes at Stoll Keenon Ogden in Indianapolis. "But things can go awry along the way."
While the defendants aren't talking, the plaintiffs seem willing to get their side of the story out, both in court filings and in interviews.
"My clients love the company. They think it has good products and a great future," said the plaintiffs' attorney, Jonathan Mattingly of Indianapolis law firm Mattingly Burke Cohen & Biederman LLP. "They are just frustrated with management, and they want some answers."
In his 19-page complaint, Mattingly laid out a series of questionable business decisions at VoCare, such as consulting agreements for legal services that cost the company hundreds of thousands of dollars a year.
He also raised questions about the patent behind the company's main product. According to the complaint, the technology for Vitals360 was developed by a Chinese company and was "purchased and repackaged" into its current form using funds from VoCare investors.
Peabody applied for and was issued a patent on the technology from the U.S. Patent Office, then transferred the rights to VoCare only after the company paid him 2.3 million shares at $1 a share, or half the price charged to outside investors, the complaint said.
"[It] is an egregious example of the self-dealing and fraudulent behavior at the core of this lawsuit," the complaint said.
Company history
It's the latest turn in a long, twisting road for VoCare, which was founded in 2009 and has worked for years to bring an exciting product to market, spending at least $9 million in the process.
VoCare started in Lebanon, but within a year moved its offices to the Purdue Research Park near the Indianapolis International Airport. (On its website, the company now lists its corporate address as the Boone Village shopping center in Zionsville.)
The company initially designed a touch-screen tablet that could provide 24-hour-a-day remote monitoring and live communications between homebound seniors and their primary care doctors.
It signed a pilot partnership with Indianapolis-based American Health Network, at that time a 200-physician practice (later bought by insurance giant UnitedHealth Group), and with researchers at Indiana University.
But the device, called MyHealth Tablet, never caught on. The world of health care was still driven by face-to-face patient visits in a doctor's office. Telehealth was a tiny part of the industry.
"We failed because the market wasn't right, wasn't ready," Peabody told IBJ last year. "So, we had to pivot to a new product."

Key product
The new product, rolled out last summer, is now the central piece of the company's portfolio. It can measure five vital signs of a patient (temperature, heart rate, blood pressure, blood oxygen saturation and heart rhythms) several times a day, or as often as a doctor recommends, in a home or hospital setting.
The Vitals360 is designed to upload information to a cloud that a doctor can pull down as needed to monitor the patient's condition. It is designed to capture enough information through the patient's vital signs to see if certain medications and dosages are working.
It uses a variety of technologies to collect information. A patient can put the Vitals360 gadget up to his forehead for a temperature reading through infrared technology. He can measure his blood-oxygen saturation by sticking his finger into a tab that can take a reading. He can also use the screen to talk to his doctor during a telehealth visit.
The device ranges in price from $599 to $799, depending on the specifications and the number of units a doctor or hospital plans to buy.
VoCare declined to say how many orders it has received or how much revenue it has booked. But according to the lawsuit, the device looked so promising at launch that VoCare received an offer to purchase 150,000 units over 18 months for about $150 million.
But right around that time, the complaint said, Peabody "caused" the VoCare board to issue approximately 5 million shares to him, bringing his holdings to 8 million shares.
When Peabody's request for additional shares was questioned by Weaver, a board member at the time (and now a plaintiff), Weaver was "promptly removed from the board," the complaint said.
Two other board members "quickly supported" Peabody's request and were rewarded with gifts of 300,000 and 200,000 shares, the complaint said.
Nearly half of the shares issued from January 2019 to December 2021 were given to executives, board members, and family and friends, the lawsuit said.
Weaver, owner of SAW Capital Partners, parent company of Indianapolis-based grocery chain Safeway, told IBJ he invested "between $100,000 and $500,000" in VoCare in the company's early years. He said his investment has been diluted about 50% since then.
"My beef is not with the company," Weaver said. "It's with several individuals at the company."
He said VoCare was "doing great" and described it as a "total disrupter" of the traditional technology for reading vital signs: a large cart on wheels that contains various devices and costs more than $5,000, or more than five times as much as a Vitals360 system.
Despite issuing millions of shares of stock—often a primary way a company raises money—VoCare struggled to raise capital. During that three-year period, VoCare raised only an additional $2.4 million, the complaint said.
"Through the many breaches of their fiduciary duties, including self-dealing, failure to hold annual shareholder meetings, failure to comply with other corporate formalities, and their general mismanagement of the company, defendants have put the company in imminent danger of insolvency," the complaint said.
Although the complaint doesn't mention it, two of the plaintiffs, Weaver and Symons, have a history of their own financial brawls and legal squabbles.
In 2002, they became business partners in a venture capital firm, AGS Capital LLC, which became one of the early investors in VoCare. In 2018, Symons sued Weaver in Marion Superior Court, claiming Weaver breached a promise to repay a $3 million loan.
Weaver countersued, saying Symons diverted "a significant amount" of AGS funds toward the cost of defending himself in an unrelated lawsuit. The two later settled the matter out of court.
Symons could not be reached for comment. Weaver told IBJ he and Symons remain best friends despite the lawsuit.
"We did have a dispute," he said. "We are both bulls and we went at it. It got hot and heavy, but we resolved it amicably."
Symons, for his part, was involved in years of litigation in what became one of the longest civil actions in central Indiana. It stemmed from a business dispute in the 1990s between the Symons family's Indianapolis insurance empire and Chicago-insurer Continental Casualty Co.
The Chicago company had alleged breach of contract and illegal transfers of assets that hinder creditors. The legal dispute between the two ran on for 17 years and culminated in 2014 in a $44 million judgment against Symons and his family. In 2018, Symons closed the book in a settlement that did not disclose the financial terms but released Symons from the judgment.
It seems clear that Symons does not back down quickly from a legal dispute, which could spell large legal bills and lengthy litigation for VoCare. Whether the startup will fight the lawsuit or settle out of court remains unclear, as the defendants aren't discussing the case.
If the two sides dig in, the lawsuit could drag out for years, possibly hurting the company at a critical time as it tries to get more orders and raise more funds for growth.
But Mattingly, the plaintiff's attorney, sounded some notes of cooperation in an interview.
"We want to sit down with management and get some information," he said. "We want to know what's going on. It's a good company, but it needs better management."•
Please enable JavaScript to view this content.