A recent graduate's job hunt can be daunting as they come out of law school and learn of classmates staying with the firm where they clerked or landing a fellowship.
For some law school grads, the story is intentionally different.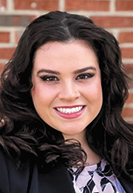 For example, Indiana University Maurer School of Law 2023 graduate Sidney Fimiani said knew she wanted to practice in her home state of Ohio, but she didn't have any legal connections there.
So in February, she reached out to some IU Maurer alumni.
"I went through Career Services, and they gave me the names and contact information of different alumni in that market, and I kind of just reached out and asked them to talk about the job market in Columbus (Ohio) and see what advice or different strategies I could try, which has been really helpful," Fimiani said. "A lot of the alumni who responded were extremely knowledgeable and nice. All of the attorneys basically said that there's always opportunities in the job market. I think that's also true in Indiana."
Fimiani also looked at the Indiana State Bar Association's featured jobs page. Currently on the association's website, there are 43 jobs listed in Indiana. Of those jobs, a handful require three-to-five years of experience.
"Some of the attorneys I talked to in Columbus did say that there was a huge boom in the legal market because of COVID, but they're starting to see that slow down a little bit," Fimiani said, adding, "That hasn't seemed to affect the opportunities that much."
After all those efforts, Fimiani secured a job offer from a Columbus, Ohio, firm to do general practice work.
She said there are still opportunities out there, but they just might not be a recent graduate's first choice. Also, law grads face the obstacle of having to pass the bar before they can truly get to work.
Fimiani plans to take the bar exam in July, which means she won't get her results until the fall.
"I got lucky with my firm, of course. They were like, 'Yeah, we wish you could start now, but we understand you're going to get licensed,'" she said. "It's frustrating because you just take the bar, and it takes a while to get your scores back. But a lot of employers, if they recognize a good employee, I think they're willing to work with you."
Different experiences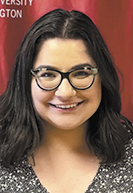 For Ingrid Radulescu, another 2023 IU Maurer grad, the experience has been different.
Radulescu began her job search last summer. That's because with the goal of going into public interest law, the timeline for securing employment is different than it would be at a private practice firm.
So far, she has applied for a fellowship and a postgraduate position with Indiana University's Office of General Counsel.
Radulescu noted that firms with secure funding can have a class of new lawyers waiting on their bar exam results, whereas public interest entities want those positions filled as soon as they're posted. She gave the example of a friend who had a great interview for a public interest position, but was told the job had to be filled before the fall.
Radulescu said she would like to stay in Indiana because she is comfortable here and has an established network.
Still, "It really depends, because the public interest market is not really big in Indiana," she said.
Further, looking and applying just anywhere isn't an option due to the bar exam.
"I'm definitely limited to Uniform Bar Exam jurisdictions that I can easily transfer my score to because I'm taking the Indiana bar this summer," she said. "I'm kind of limited to the Chicago area, generally the Midwest, Indiana or (Washington) D.C."
The advice Radulescu would give rising 3Ls would be to not compare themselves and to be patient.
"The hardest part about being a law student and being about to become a young attorney is comparing yourself to other people's paths, and a lot of my friends, because of the path they chose, secured a job a year ago," she said. "Definitely just being a little patient. I wish I would have been less stressed all year — it would have saved me a lot of time and energy. But how was I supposed to know all these jobs would magically open right now?"
Class of 2023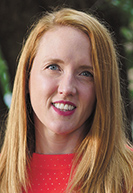 The law school Class of 2023 has the distinction of starting law school in 2020 during the height of COVID, when uncertainty about the virus was still rampant.
Working through those difficulties, 63% of IU Maurer's 2023 grads turned their tassels with a job offer waiting. That's a slight dip from 68% for the Class of 2022.
"We're a little bit lower, but we're around where we were in 2021, and we're quite a bit higher than we were in 2020, so I think we're kind of right on track," Assistant Dean of Students Anne Newton McFadden said. "We've got multiple students who I know are in kind of final rounds of interviews and stuff like that."
About 40% of IU Maurer graduates stay in Indiana. Of the 63% graduating employed, 63 are going into private practice, 12 are going into public interest jobs and nine are going into business.
"It's a good mix, and that's pretty representative of what we have every year," McFadden said.
For the Notre Dame Law School Class of 2022, 204 of the 210 grads were employed, as of the school's filing of its American Bar Association Employment Summary for 2022 Graduates. Notre Dame Law did not respond to a request for employment numbers for this year's graduating class.
Indiana University Robert H. McKinney School of Law graduates are doing well in the job market, according to Assistant Dean for Office of Professional Development Willow King Locke.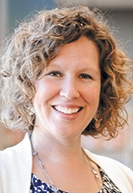 "It seems like we have more students that have jobs even before they graduate. I think previously we'd have some students that would still be searching at graduation, and we still have some of those students, but it seems like fewer students at this point that are job searching, and more and more have jobs before graduation," King Locke said.
The Indianapolis law school is still calculating the percentage of 2023 grads who are already employed, King-Locke said.
About 85% of IU McKinney grads stay in Indiana, she said. About half go to private firms while the other half go into public interest work. A few go into business.
The school is working to point its graduates to other parts of the state aside from the Indianapolis area.
One of the ways IU McKinney tries to help students with their job searches is by bringing in employers to meet the students. King Locke said they also stress the importance of networking.
"It's more talking about strategy, about how to network and get out there and talk to people and gain experience so that they can do an externship and try out a different area, or they can make sure they have a good summer associate position and see if that firm culture is right for them," she said. "It's one of the areas we focus on because it's so important in the legal field to be connected."•
Please enable JavaScript to view this content.