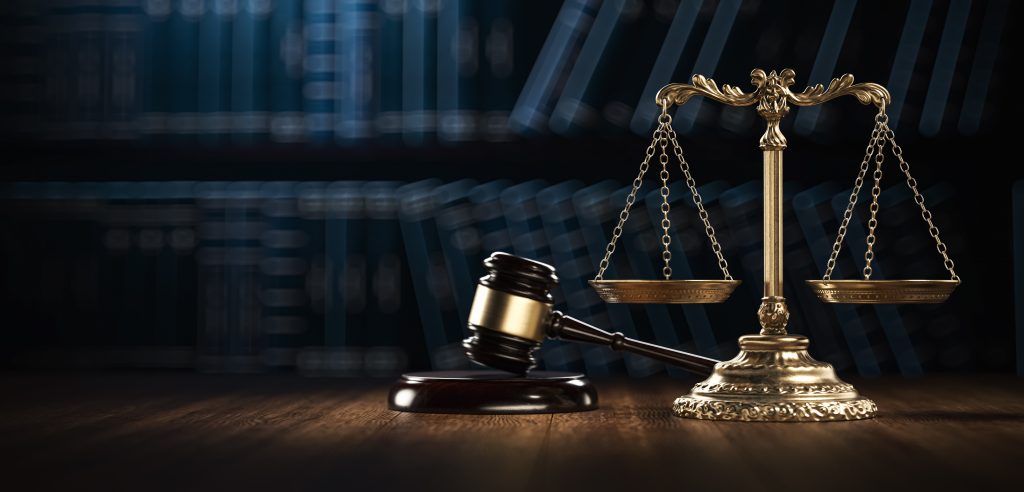 A Marion County man is entitled to resentencing, but his convictions on drug, firearm and money laundering charges will stand, a Southern District of Indiana judge ordered Tuesday.
Petitioner Daniel Stewart was arrested in January 2015 after officers witnessed a presumed drug buy between Stewart and another man. A search of his car produced a handgun, cocaine, heroin, methamphetamine and more than $9,000 in cash.
During his ensuing trial, Stewart moved to suppress the evidence found during the traffic stop and the confession he gave at the police station, but the Indiana Southern District Court denied him on both accounts.
Stewart was then found guilty as charged on six counts and was sentenced to life without parole.
His sentence was affirmed by the 7th Circuit Court of Appeals, which rejected his argument that the district court erred in admitting the evidence found during the traffic stop and his confession.
Stewart then sought relief from his convictions and sentence under 28 U.S.C. § 2255.
His motion argued that his trial and appellate counsel gave ineffective assistance. He also argued that his firearm convictions are invalid under Rehaif v. United States, and that the prosecutor was biased against him.
Southern District of Indiana Judge James Patrick Hanlon granted Stewart's request for resentencing in a Tuesday order but denied it as to his convictions.
The government conceded that Stewart's sentence was improperly enhanced, his mandatory minimum sentence was incorrectly calculated and he is entitled to resentencing.
At the time Stewart was convicted, a person conviction under § 841(a)(1) and (b)(1)(A) faced a minimum 10-year sentence. That sentence was enhanced to life if the person had two prior "felony drug offenses."
Stewart's conviction for being a felon in possession of a firearm was also subject to an enhancement based on his prior convictions for "serious drug offenses."
But Stewart's drug offense convictions no longer qualify as predicate offenses to support the sentence enhancements, according to the order.
Without the enhancements, Stewart's statutory sentencing range would be 10 years to life on his first count for felony possession of cocaine or narcotic. He would also be subject to a maximum sentence of 10 years, not 15, for felony dealing in cocaine or narcotic.
The sentencing ranges for counts three through six would remain unchanged.
In upholding Stewart's convictions, the court rejected his claims that he was denied his Sixth Amendment right to counsel because trial counsel was ineffective and failed to adequately challenge the admissibility of evidence obtained through the traffic stop and search of his vehicle.
The court also rejected Stewart's argument that his counsel was ineffective for failing to present him as a witness at the suppression hearing. He argued that if he had been a witness, he would have been able to rebut the officers' testimony regarding a suspected transaction at the gas station and the traffic violation that led to his stop.
"But Mr. Stewart does not specifically deny the meeting at the gas station or explain what testimony he would have offered that would have undermined the conclusion that the meeting was a drug transaction. He has therefore failed to show that his testimony at the suppression hearing would have produced a different result," the order read.
The court further found that Stewart's counsel thoroughly challenged the evidence collected during the traffic stop through a suppression motion that confronted the officers' testimony regarding the stop and the canine stiff of Stewart's car.
It also rejected Stewart' contention that the prosecutor was biased against him, with the order noting that he had not submitted sufficient evidence or argument to show that he was denied a fair trial, or that such a claim could have been "significant and obvious" and "clearly stronger" than the claims counsel did raise on appeal.
Next, the court found that because Stewart had several felony convictions at the time he was charged with being a felon in possession of a firearm, Rehaif does not entitle him to any relief.
Lastly, the court denied a certificate of appealability as to the challenges to Stewart's convictions that were denied, finding that Stewart failed to show reasonable jurists would find debatable whether there was a valid claim to the denial of a constitutional right or whether the court was correct in its procedural ruling.
The order is Daniel Stewart v. United States of America, 1:20-cv-01021.
Please enable JavaScript to view this content.