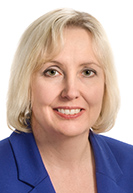 By Melissa Doell and Sunrita Sen
As law firms and title companies seek efficiency and market share, they continue to consider technological advances that can improve the customer experience and eliminate the need for physical presence at a closing table. Additionally, transacting parties continue to express a need for remote online services. Among the changes that seek to bring real estate closings into the technological era is a push toward electronic and remote online notarization. Where adopted, RON laws will allow a remote notary, legally commissioned by the applicable state, to conduct notarizations over the internet via digital tools and a live audio/video call.
On March 13, 2018, Indiana Gov. Eric Holcomb signed into law Senate Enrolled Act 372, which amends Indiana's notary laws and sets forth the requirements for conducting RONs in Indiana. Indiana's adoption of RON came on the heels of the National Association of Secretaries of State (NASS), a group that includes the secretaries of state for all 50 states, Washington, D.C., and the U.S. territories, adopting nationwide standards for online notarization. NASS has been committed to digitizing the process of notarizations since 2006, when the organization adopted nationwide standards for electronic notarization, which allowed documents to be signed electronically but still required an in-person appearance in order to verify the signer's identity. These standards were widely adopted but fell short of full digitization of real estate and mortgage transactions given the in-person requirement. The adoption of these new RON standards, however, moves the real estate industry closer to nationwide acceptance of e-closings. The electronic notarization standards adopted by NASS serve as a framework for policymakers and regulators to use when developing and implementing RON laws, regulations and guidance in each of their states.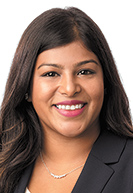 Since the adoption of these standards in 2018, the National Notary Association reports, as of Oct. 1, that 22 states have passed RON laws. RON procedures have been fully implemented in nine of the 22 states and are pending full implementation in the remaining 13. Indiana's RON laws went into effect on July 1, 2019, but will not be fully implemented until the earlier of July 1, 2020, or the date on which the Indiana Secretary of State adopts rules to implement the changes in SEA 372. Because the Indiana Secretary of State has not yet implemented rules and standards for remote notaries, it is not currently possible for an Indiana-commissioned notary to perform remote notarizations within the state. However, Notarize, a digital platform that allows for legal, online document notarization and that shepherded the passage of SEA 372, currently has authority to perform remote notarial acts in Indiana using non-Indiana notaries. Such remote notarizations are to be treated as presumptively valid under the cross-border comity rule in Section 33-42-9-8 of the Indiana Code. Notarize has paired with title companies within the state to offer end-to-end e-closing services.
RON is currently available in Indiana only through Notarize and other non-Indiana remote notaries. Once Indiana's RON law is fully implemented, however, commissioned notaries will be able to remotely notarize documents electronically, so long as there is two-way audio and visual communication, and the notary is physically located in Indiana and registered as a remote notary public. In order to register as a remote notary, a notary public must hold a current commission, comply with continuing education requirements, have the ability to competently operate the approved two-way audiovisual communication technology and use proofing and credential analysis technology, pay a $5 registration fee, and pass a remote notarial act examination. Remote notaries will be permitted to charge up to $15 per notarial act.
Section 33-42-17-1, et seq., of the Indiana Code sets forth the basic requirements for remote notarization. Unless the notary or a credible witness has personal knowledge of the signer, the signer's identity must be authenticated. Indiana has adopted methods to authenticate the signer, including a credential analysis (e.g., validating the person's driver's license is authentic) and a dynamic knowledge-based authentication test (e.g., a set of questions generated from a third-party database). An Indiana commissioned notary must be present in Indiana when performing the remote online notarization, but the signer's location does not matter (if a signer is located outside of the United States, the transaction must have a nexus to the United States). Remote notaries are also required to use two-way audiovisual technology that has been approved by the Indiana Secretary of State and has the ability to keep a journal from the remote electronic notarization and a back-up copy of the recording.Regulations implementing RON have not yet been finalized. However, the Indiana Secretary of State proposed a set of regulations pertaining to RON at the end of June, and a stakeholders' meeting was held in September to review the proposed regulations.
As Indiana begins its implementation of RON and other states across the country begin to fully implement and enact RON, more customers will expect their banks, title companies and other businesses to allow documents to be notarized remotely. Businesses will need to proactively make this change to remain competitive but will also need to evaluate and address the risks involved. A key challenge for businesses operating in multiple states will be keeping track of the requirements for each state in which RON is enacted and ensuring these requirements are met, including requirements addressing notary registration, allowable technology and the notary's journal and audio/video retention.
Title companies and other businesses will need to thoughtfully consider RON implementation and processes. However, this exciting new advancement should prevent some closings from being stopped by the last-minute discovery of a defective or omitted notarization and should help title companies avoid closing delays resulting from parties being out of town or unavailable to sign during business hours. Overall, it presents the real estate industry with an opportunity to streamline real estate closings and transform how business is conducted while providing parties with the flexibility that comes with technological advancements.•
• Melissa Doell — [email protected] — and Sunrita Sen — [email protected] — are attorneys and members of the real estate practice group at Frost Brown Todd LLC. Opinions expressed are those of the authors.
Please enable JavaScript to view this content.