Editor's note: This article is part two of a two-part series exploring marital privilege at the Indiana state and federal levels.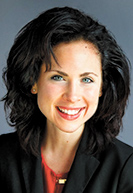 By Samantha A. Huettner
In 1998, Michael Brock was convicted on firearms and explosives charges. Following a lengthy prison sentence, he married and settled down in rural Indiana. At some point, the police received a tip that Brock unlawfully possessed guns and arrested him. At Brock's detention hearing, defense counsel called Mrs. Brock as a witness to support Brock's release from jail pending trial. Upon cross-examination, the prosecutor asked Mrs. Brock whether her husband was aware of guns in the home, a question the Seventh Circuit Court of Appeals later said "should have set off alarm bells for defense counsel," as it "clearly threatened" marital evidentiary privilege. U.S. v. Brock, 724 F.3d 817 (7th Cir. 2013). Defense counsel objected, but only on the grounds that the question called for speculation. The objection was overruled. Mrs. Brock testified that she had seen Brock handle a gun, that he shot at least one possum, and that he had asked her to move his guns from their home to the backseat of their car before his arrest. She was later compelled to testify at Brock's trial. Brock was convicted and appealed. He argued, among other things, that Mrs. Brock did not intentionally waive marital evidentiary privilege and should not have been compelled to testify. The Seventh Circuit disagreed and affirmed Brock's conviction, cautioning all defense counsel to "stay alert" to marital evidentiary privileges.
Federal law recognizes two distinct evidentiary marital privileges: the marital communications privilege and the adverse spousal testimonial privilege. United States v. Byrd, 750 F.2d 585, 589 (7th Cir. 1984). The two privileges are different in scope and in terms of how and by whom they may be asserted or waived. Marital communications privilege protects both spouses against in-court disclosures of confidential statements made between them. Spousal testimonial privilege prevents one spouse from being compelled to testify against the other.
The marital communications privilege requires (1) a communication, (2) a valid marriage at the time of the communication, (3) the communication was made in confidence, and (4) the communication must not have been waived. Trammel v. United States, 445 U.S. 40, 51 (1980). The privilege belongs to both spouses, so either spouse may invoke the privilege to avoid testifying or to prevent the other from testifying about the privileged communication. See United States v. Lea, 249 F.3d 632, 641 (7th Cir. 2001). Marital communications privilege applies even after divorce, but the protected subject matter includes only what one spouse communicates to the other, not what one spouse learns about the other in other ways, such as observing the other's actions. See U.S. v. Lofton, 957 F.2d 476, 477 (7th Cir. 1992). An unprivileged disclosure amounts to a waiver. Such waiver must be voluntary, but only in the sense that the holder must realize that a once-confidential communication is being revealed; if the holder intends to disclose the privileged material, even without realizing how the disclosure affects privilege, then there is a waiver.
The spousal testimonial privilege applies to any adverse testimony one spouse might provide as a witness against the other. It requires (1) a valid marriage at the time the privilege is asserted, (2) one spouse is a defendant, (3) the other spouse is called to testify against the defendant, and (4) there is a valid claim of privilege by the spouse called to testify. Wright & Miller, 25 Federal Practice And Procedure, Evid., § 5577, Privilege — "Witness" (1st ed., 2018 update). It is broader than the marital communications privilege as it covers testimony on any adverse facts (no matter how the witness spouse came to know about them). It is narrower in that it applies only to adverse testimony and it applies only during the marriage. United States v. Fisher, 518 F.2d 836, 838 (2d Cir. 1975). Only the witness-spouse can invoke the privilege to refuse to testify adversely. This means that the defendant-spouse lacks standing to challenge a rejection of that privilege. See Lofton, 957 F.2d 476, 477 n.1.
The law surrounding federal marital evidentiary privileges is nuanced. This article provides only a brief overview of this important area. Counsel should heed the Seventh Circuit's guidance and "stay alert" to marital evidentiary privilege at all stages of litigation.
Samantha A. Huettner is an attorney with Huettner Law, a full-service Indiana law practice based in Indianapolis, and is a member of the Defense Trial Counsel of Indiana. Opinions expressed are those of the author.
Please enable JavaScript to view this content.