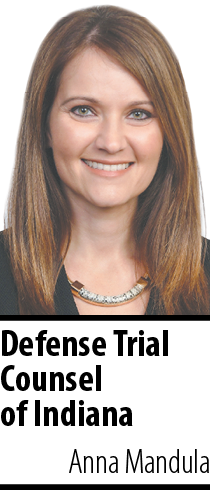 Most people don't want to think of their own mortality or the possibility that they may become incapacitated and incapable of expressing their health care wishes. Having an estate plan as well as a plan in place for end-of-life decisions will provide peace of mind for you and your family. Creating a smart end-of-life plan is not difficult. Yet many attorneys fail to create estate plans, leaving their families caught off guard and having to make difficult decisions in the midst of an already stressful circumstance following a catastrophic, disabling injury or illness or death. Below you will find some simple and practical considerations to assist you in getting started with end-of-life plans and estate planning.
Make a will and keep it updated. A will is a legal document that coordinates the distribution of assets after death and can appoint guardians for minor children. A will is important to have because it allows you to communicate your wishes clearly and precisely. Without a will, the state in which you reside will decide how to distribute your assets to your beneficiaries according to its laws, and the resulting settlement process may differ from what you would have intended for your survivors.
Designate a health care representative. A health care representative serves to make medical decisions in the event you become incapacitated. Your health care representative is charged with acting in good faith and in your best interest, consistent with the terms of the appointment. In order to be best prepared to honor your best interests, the person you appoint as your health care representative should be familiar with your beliefs, values and faith traditions.
Designate a power of attorney. A power of attorney is a legal document that allows someone else to act on your behalf. If you don't create a POA in advance, a family member or friend might have to go to court to have a guardian appointed, which is a process that can be lengthy and expensive, not to mention very public.
Consider a living will. A living will is a document that explains whether you want to be kept on life support if you become terminally ill and will die shortly without life support or fall into a persistent vegetative state. It can also address other important questions, detailing your preferences for tube feeding, artificial hydration and pain medication in certain situations. A living will becomes effective only when you are not in a position to communicate your desires on your own.
Review beneficiary designations periodically. Certain assets, such as individual retirement accounts, allow for the naming of beneficiaries, which enables a direct transfer of the asset without involving the will and has greater authority than the will. These types of assets usually avoid probate and the associated fees and may avoid certain taxes, helping you maximize what you leave to your beneficiaries. It's essential to name beneficiaries on assets that allow it — such as IRAs, 401(k)s and brokerage accounts — and to keep those beneficiary designations up to date.
Consider life insurance. Too often, when an income earner dies, survivors are forced to make tough decisions and to do so quickly at a time when they may not be emotionally in a position to make good choices. Life insurance gives your survivors choices by providing the benefits to help pay off debts, meet housing payments and ongoing living expenses, fund college educations for your children and more.
Specify where important financial account information and nonfinancial information and valuables can be found. A master list that identifies important records, such as bank accounts, retirement plans, mortgage and insurance is key. It is also important to note where to find documents, such as birth and marriage certificates, titles/deeds for the house and vehicles, the safe deposit box key, etc. Keep a list and review it annually, making updates as needed.
Make your final arrangements ahead of time. Making final arrangements in advance gives your family and friends peace of mind in that it leaves them with a clear idea of your wishes and intentions. You will also gain peace of mind knowing your family and friends are relieved of the financial burden often associated with making funeral arrangements when a death occurs. In addition, preplanning provides direction to the executor of your estate and gives you the opportunity to weigh your decisions, from how much money you wish to spend on final arrangements to services you desire to be held on your behalf.
Maintain a list of professionals who assist you with your personal and/or business affairs. It is sometimes necessary to contact those professionals, such as your attorney, accountant, financial planner, banker, insurance agent, etc., who assisted you with your personal and/or business affairs during your lifetime. Be sure to also include phone numbers and email addresses, as well as mailing addresses. With even just a small amount of planning, you can have peace of mind knowing your wishes will be honored and that your loved ones will be taken care of.•
• Anna Mandula is an associate in the Schererville office of O'Neill McFadden & Willett and a member of DTCI. Opinions expressed are those of the author.
Please enable JavaScript to view this content.