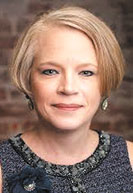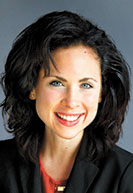 You may not be able to read a doctor's handwriting and prescription, but you'll notice his bills are neatly typewritten.
— Earl Wilson
Indiana law entitles injured persons to "reasonable compensation" for their injuries. When a personal injury case goes to trial, however, our Model Civil Jury Instructions provide limited guidance to jurors seeking to quantify a plaintiff's personal injuries and fix a reasonable amount to compensate a plaintiff. Tasked with putting a fair market value to injury, jurors look for signs to steer them toward a damage award that fits their concept of reasonable compensation under the circumstances of the case at hand. New jury research shows jurors often use the cognitive heuristic of "anchoring and adjusting" to assist their task. See, e.g., Thomas Mussweiler, The Malleability of Anchoring Effects, 49 Experimental Psychol. 67 (2002). In other words, jurors look for an anchor that provides a starting point for the value they may assign to an injury, and they adjust the value from that anchor depending on the evidence. Although the value may be adjusted, the anchor strongly influences the outcome.
Medical bills as anchor for defense
One such anchor is the total amount of medical bills resulting from a plaintiff's past injury-related care. Where a plaintiff's past medical bills are far lower than her desired recovery, the principle of anchoring and adjusting may result in a verdict considerably lower than plaintiff's "ask." In response to this, many plaintiffs' attorneys have avoided putting into evidence a plaintiff's past medical bills and have abandoned requests for past medical expense compensation. Untethering a plaintiff's damages from hard figures, a plaintiff's attorney can assign a high-dollar amount to pain and suffering and request huge returns in cases with relatively small medical expenses. (For an excellent discussion of this idea from the perspective of plaintiffs' counsel, see B.J. Kelley's and Scott Faultless' "Trying Your Case without Medical Bills," published in Verdict in 2017.) Some have gone further, seeking to prevent defense attorneys from introducing evidence of a plaintiff's past medical bills and payments, adjustments, and write-offs via pretrial motion. In so doing, plaintiffs' attorneys argue that such evidence is irrelevant to a plaintiff's care and treatment and/or inadmissible to prove damages.
Rule 413 of the Indiana Rules of Evidence contours the admissibility of medical bills at trial. Rule 413 provides that medical bills are admissible as prima facie evidence of the reasonableness of the charges associated with medical diagnosis or treatment as "occasioned by an injury." Medical bills are subject to traditional evidentiary considerations of relevance and authenticity and are generally admitted into evidence as business records under Evidence Rule 803(6) through live witness testimony, healthcare provider affidavit, or through the testimony of the patient to refresh their memory under Evidence Rule 803(5).
What the courts say
But what if plaintiff's counsel has withdrawn the claim for past medical expenses and/or argues against the admission of such bills as irrelevant? Or, what if she chooses not to introduce — or seeks to exclude a defendant's introduction of — the plaintiff's medical bills at trial? Although Indiana's appellate courts have not yet decided this issue, a handful of other state courts have weighed in. In Chapman v. Mazda Motor of America, Inc., for example, the District Court for Montana concluded that past medical bills that were not relevant to prove past medical expenses were alternatively admissible because they were relevant to the plaintiff's care and treatment. 7 F. Supp. 2d 1123, 1125 (D. Mont. 1998). Holding that such evidence was admissible to show, among other things, the severity and extent of a plaintiff's injuries, the court explained:
"Even if medical expenses were disallowed by Medicaid, the documentation for such expenses presumably lists the medical procedures and treatment dispensed. They may bear on the necessity of future needs and provide a foundation for a life care plan. They are relevant to prove the nature and extent of [plaintiff's] injuries. Evidence of cost for the complete range of treatment and care dispensed in past medical treatment may be relevant to future care and expenses required." Id.
Echoing Montana, the Supreme Court of Mississippi held that "the entire medical bill may be relevant to aid the jury in assessing the seriousness and extent of the injury." McGee v. River Region Med. Ctr., 59 So. 3d 575, 581 (Miss. 2011). The District Court of Maryland, similarly, held that: "the amount of medical expenses incurred by plaintiff … is relevant to the determination of the full extent and nature of plaintiff's injuries." Brice v. Nat'l R.R. Passenger Corp., 664 F. Supp. 220, 224 (D. Md. 1987); see also Melaver v. Garis, 138 S.E.2d 435, 436 (Ga. App. 1964) (concluding, in a case where plaintiff claimed only pain and suffering, that medical bills were "relevant to show not only the amount of medical expense incurred but the number and duration of plaintiff's treatment as illustrative of pain allegedly suffered by the plaintiff.")
What defense counsel should do
Defense attorneys should be mindful of this growing trend and should plan thoughtfully to avoid a pretrial scramble to address it. Among other things, attorneys should craft discovery designed to understand each element of damage a plaintiff will claim at trial. If a plaintiff does not claim past medical expenses in written discovery or at deposition, this may indicate that she will not introduce such evidence at trial. Under those circumstances, defense attorneys should be prepared to introduce such evidence in their case-in-chief and be cognizant that plaintiff's counsel may object to the introduction of this evidence as irrelevant where no past medical expenses are claimed. Ideally, defense counsel will seek a pretrial ruling on the admissibility of a plaintiff's medical bills at trial. Until Indiana's appellate courts have occasion to consider this issue, defense practitioners should be mindful of other states' treatment of the issue and be comfortable arguing for the admissibility of these records.•
Tammy J. Meyer is a partner and Samantha A. Huettner is an associate in the Noblesville firm of Metzger Rosta. Opinions expressed are those of the authors.
Please enable JavaScript to view this content.