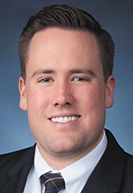 By Jon L. Bucher and Charles S. Smith
The Indiana appellate courts have established several maxims that we see in cases time and time again. One of these is the preference for decisions on the merits rather than decisions based on technicalities and "gotcha" moments. Another, designed to avoid "gotcha" moments, is that the scope of discovery is construed liberally. But there is one area of discovery where practice often diverges from that underlying maxim of liberal discovery: disclosure of treating physicians' opinions as expert opinions. This article looks at the practice of disclosing treating physicians as experts and the law underlying the reasons that treating physicians and their opinions should be disclosed in the course of discovery.
For litigators, it is important to set a timeline for every case. Although often extended and modified, putting a case on a schedule allows for organization as attorneys move toward a trial date. The best vehicle to achieve this is a joint case management order (JCMO). A JCMO may include several mutually agreeable deadlines that benefit all parties to a lawsuit. One of the key aspects is the expert disclosure deadline. This deadline is crucial to almost every case. In addition to disclosing an expert, it is important to "qualify" this witness, by discovering the opinions she will offer at trial. If a party fails to provide this information, an argument can be made that this expert may not offer an opinion that she is otherwise qualified to provide. The requirement pertains to all experts, including treating physicians. This article evaluates the current requirements of disclosing experts, and the ramifications if a party fails to do so.
The Importance of "Staggered" Expert Disclosures
Civil litigators who practice in Marion County have become accustomed to Local Rule 207, which pertains to the JCMO. Oftentimes an afterthought, the JCMO can help move a case along by setting strict deadlines. It is beneficial to prepare a JCMO in all cases, regardless of the county, because it keeps everyone on the same page as to the case's schedule. In most JCMOs, the parties agree to an expert disclosure deadline. The parties typically agree to a "staggered" expert disclosure, which gives defense counsel a 30- to 45-day window in which to disclose an expert witness after the plaintiff. This helps give the defense time to determine if it needs an expert and to obtain one.
The plaintiff expert disclosure deadline typically arrives four to five months before trial, with the defendant's deadline 30 to 45 days later. Many times the disclosure will state something to the effect that "Plaintiff has not retained any experts to testify at trial that would require disclosure pursuant to Trial Rule 26(B)(4)(a), but the plaintiff anticipates he will call his treating physicians to comment on treatment, causation, permanency, nature of injuries, etc." This is comparable to saying, "although we have not paid an expert (yet), we are going to have an expert testify, although I have no idea what she will say." Inevitably, if an attorney calls a plaintiff's treating physician, that physician will charge for that deposition or trial testimony. Indeed, one of the first questions that should be asked during cross-examination is how much that physician is being paid to be there. She may just pull out and reference the check. So, where does the problem arise? The answer rests with the language of Trial Rule 26.
The Inner Workings of Trial Rule 26(B)(4)(a)
Trial Rule 26(B)(4)(a) provides that, "Discovery of facts known and opinions held by experts, otherwise discoverable under the provisions of subdivision (B)(1) of this rule and acquired or developed in anticipation of litigation or for trial, may be obtained as follows: (a)(i) A party may through interrogatories require any other party to identify each person whom the other party expects to call as an expert witness at trial, to state the subject matter on which the expert is expected to testify, and to state the substance of the facts and opinions to which the expert is expected to testify and a summary of the grounds for each opinion." Plaintiffs' attorneys often attempt to circumvent Trial Rule 26(B)(4)(a) in several ways.
One is claiming that a treating physician is not an "expert" but a lay witness under Indiana Rule of Evidence 701, which states in relevant part that, "[i]f the witness is not testifying as an expert, the witness's testimony in the form of opinions or inferences is limited to those opinions or inferences which are (a) rationally based on the perception of the witness and (b) helpful to a clear understanding of the witness's testimony or the determination of a fact in issue." Another attempt at circumventing the Rule is claiming that the expert (again, typically a treating physician) was not retained in anticipation of litigation or trial but rather developed her expert opinions independent of any concern with litigation or trial, and therefore need not be disclosed as an expert.
Despite these claims, it is a rare instance when a plaintiff's attorney has not met with a treating physician before that physician's testimony so that the attorney can know that doctor's opinion of causation. The problem of the plaintiff's attorney's being able to communicate with the treating physician ex parte is compounded by the inability of the defense attorney to communicate with that physician in a similar manner. See Cua v. Morrison, 636 N.E.2d 1248 (Ind. 1994). In Cua, the Indiana Supreme Court held that defense attorneys could no longer speak with a plaintiff's treating physician without authorization by the plaintiff. This gave plaintiffs a step up in obtaining expert opinions and keeping them under wraps.
Many plaintiffs' attorneys rely on the language stating, "[d]iscovery of facts known and opinions held by experts, otherwise discoverable under the provisions of subdivision (B)(1) of this rule and acquired or developed in anticipation of litigation or trial," when arguing that they do not have to disclose treating physicians as testifying experts. But does the language of 26(B)(1) really carve out such an exception for expert testimony? Not really.
What Does the Court of Appeals Say?
The Indiana Court of Appeals addressed this issue in Cain v. Back, 889 N.E.2d 1253 (2008). This was a medical malpractice case involving an OB/GYN, Dr. Cain, and his treatment of a pregnant patient. At trial, Dr. Cain sought to elicit testimony from two of plaintiff's treating physicians, Drs. Evangelista and Graber. While Drs. Evangelista and Graber certainly could have been qualified as experts, neither plaintiff nor Dr. Cain sought to qualify them as such. Rather, Dr. Cain attempted to admit the testimony as lay opinion testimony under Indiana Rule of Evidence 701. That rule states:
If a witness is not testifying as an expert, testimony in the form of an opinion is limited to one that is:
(a) rationally based on the witness's perception; and
(b) helpful to a clear understanding of the witness's testimony or to a determination of a fact in issue.
The Court of Appeals in Cain highlighted the importance of the distinction between lay and expert witnesses, as "lay opinion testimony under Rule 701 is not subject to pretrial disclosure requirements, while expert opinion testimony under Rule 702 is." The Court went on to detail that "[t]hese distinctions indicate that a witness who is otherwise qualified to give opinion testimony under Rule 702, but was prevented from doing so based on lack of pretrial disclosures, may nevertheless give such opinion testimony under Rule 701 if the opinion testimony is based on the witness's personal perception."
In Cain, the plaintiff called Dr. Evangelista to testify regarding the factual circumstances of the case. During cross-examination, counsel for Dr. Cain asked Dr. Evangelista if Dr. Cain's decision, during treatment, was "reasonable and appropriate" under the circumstances. Plaintiff objected to this question, as it called for expert opinion testimony and Dr. Evangelista had not been disclosed as an expert. The court sustained the objection. Dr. Cain's attorney appealed, arguing Dr. Evangelista's testimony was improperly excluded. Despite finding that implicit in such testimony was that Dr. Evangelista knew the applicable standard of care, the Court of Appeals found that such knowledge was not rationally based on Dr. Evangelista's perceptions during treatment. Rather, it was based on expert knowledge she obtained as a physician; the Trial Court acted within its discretion when it excluded the opinion testimony.
Cain is the primary line of defense in dealing with a "trial by ambush" situation. If a treating physician is not qualified as an expert witness — per Indiana Trial Rule 26(B)(4)(a) — then that expert may not offer Evidence Rule 702 testimony. There has not been much discussion regarding this issue by the appellate courts following Cain. While plaintiffs' counsel will often try to have treating physician experts reference and detail information within medical records that they did not author, the Indiana Court of Appeals makes it clear in Flores v. Gutierrez, 951 N.E.2d 632 (Ind. Ct. App. 2011), that this type of testimony is inadmissible.
So, how does defense counsel prevent a "trial by ambush" situation? One way is to send expert-specific interrogatories and requests for admissions to the plaintiff's attorney once the plaintiff's expert disclosure deadline passes — assuming plaintiff fails to provide specific, substantive information in his expert disclosure. If plaintiff fails to adequately respond to the expert-specific discovery, then a motion to exclude Evidence Rule 702 testimony is warranted. It is important to direct the motion at the testimony offered by plaintiff's treating physician experts, as opposed to the specific doctor. That way defense counsel is not objecting to the physician's testifying but simply highlighting that the witness's testimony is limited under the law. It is also important that courts recognize this issue and the argument of defense counsel, since oftentimes there are situations where a treating physician expert is testifying outside the scope of her disclosed expertise, and defense counsel has little or no opportunity to rectify the situation.
Is There a Solution?
Going forward, how can we clarify this issue? Perhaps the best starting point is for Indiana courts to adopt the federal rule with respect to expert disclosure. The federal rule provides that an expert who is going to provide testimony or evidence under Rules of Evidence 702, 703 or 705 must not only be disclosed but must provide, at a minimum, the subject matter on which she is expected to testify and a summary of the facts and opinions to which she will testify. The federal rule also provides that certain experts must provide a written report as part of the expert disclosure, although that does not seem to apply as much to treating physicians.Perhaps more important in the short term is to not simply accept the boilerplate objections and refusals from counsel, but rather to aggressively pursue the information.
In the end, the purpose of seeking such information is to make sure you are not blindsided at trial with expert testimony that was never previously disclosed. Do not settle for the response, "the physician's opinions are in the medical records," as that is often not the case with respect to causation. It can be difficult to overcome surprise expert testimony during trial. Steps can be taken to prevent this, but it is important to raise the issue if and when a party fails to meet disclosure requirements. Always focus on the substance of the testimony you seek to exclude, as opposed to the individual expert. It is more reasonable to seek to tailor the testimony of a witness, especially after a party pays for the expert's time and services. This can be achieved through a simple pretrial motion or a motion in limine. Do not hesitate to raise the issue, as it may have a significant impact on your case.•
Jon L. Bucher is an associate at Schultz & Pogue LLP and is the vice-chair of DTCI's products liability section. Charles S. Smith is a partner at Schultz & Pogue and is chair of DTCI's trial tactics section. Opinions expressed are those of the authors. 
Please enable JavaScript to view this content.