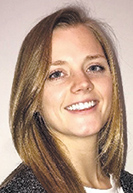 By Danielle Henley
When the typical claim in health care against a private health care provider alleges medical malpractice, why would the provider be concerned about the constitutional rights of the patient and the patient's family? Section 1983 claims provide a Constitution-based vehicle for patients and/or their families to bring claims alleging violations of constitutional rights.
Plaintiffs can — and have — used §1983 to bring private providers who treat patients in inpatient and outpatient settings into constitutional battles. For example, private providers can become a target for §1983 actions by treating adults and children who have been made wards of the state, individuals who are institutionalized, or detainees who are brought to the emergency room by police.
The attraction of prosecuting a claim under §1983 lies in the potential recovery of uncapped damages, in recovery of compensatory and punitive damages as well as attorney fees.
In the context of §1983 litigation and health care, the primary questions include whether the provider was acting under the color of law, and if so, whether that provider is entitled to immunity. These claims are largely determined on a case-by-case basis with the assistance of tests that have been enumerated by the Supreme Court of the United States.
Removal
When initially faced with a §1983 action, if the case has been filed in state court, a defendant should promptly seek removal to the appropriate federal court. The federal courts are better versed in constitutional law than state courts. In addition, the federal standard for summary judgment provides a more difficult burden for plaintiffs.
It is very important to remember that in the 7th Circuit the procedure for removal is strictly construed. All the defendants must join the notice of removal in writing by signing the notice. Merely stating that all the defendants have consented to the removal is insufficient in the 7th Circuit. See 28 U.S.C. §1446(b); Gossmeyer v. McDonald, 128 F.3d 481, 489 (7th Cir. 1997). Moreover, a defect in the removal procedure requires that such be cured within the 30-day deadline imposed by §1446(b).
State actor
In its general terms, §1983 serves as a deterrent for state actors and private individuals acting together with state officials "from using a 'badge of authority' to deprive individuals of rights guaranteed by the Constitution." Fries v. Helsper, 146 F.3d 452, 457 (1998).
To succeed on allegations of constitutional deprivations under §1983, the complaining party "must demonstrate that (1) the defendant(s) deprived him [or her] of a right secured by the Constitution or any law of the United States; and (2) the deprivation of that right resulted from the defendant(s) acting under color of law." Id. Generally, the terms state actor and color of state law have been treated as equivalents. A defendant who engages in state action acts under the color of state law.
The state action requirement of §1983 ensures that constitutional standards are invoked only when the conduct can be fairly attributed to the state. Blum v. Yaretsky, 457 U.S. 991, 1004 (1982). Adherence to the limitations and the scope of the state actor inquiry is required so as to avoid converting civil tort claims into constitutional battles. Determining state action with respect to private individuals has long been a daunting and difficult task for the courts.
In evaluating the private-state actor issue, the Supreme Court has set forth state action tests that apply in a variety of circumstances to assist in deciding whether a private actor was engaged in state action. These tests "lack rigid simplicity" and often overlap in their practical application. Brentwood Academy v. Tennessee Secondary School Athletic Ass'n, 531 U.S. 288 (2001). Although at the core of these tests is the search for a sufficiently close nexus between the state and the challenged action so that the action can be fairly attributed to the state.
The state action tests have been referred to by different names in different courts; however, in the 7th Circuit, these tests have been identified as follows:
• Symbiotic relationship test;
• State command and encouragement test;
• Joint participation doctrine; and
• Public function test.
Rodriguez v. Plymouth Ambulance Serv., 577 F.3d 816 (7th Cir. 2009).
Symbiotic relationship
In Burton v. Wilmington Parking Authority, the state — in leasing public property to a private restaurant — profited from the restaurant's discriminatory behavior. 365 U.S. 715 (1961). The court held that the state had "so far insinuated itself into a position of interdependence" that the private action was considered to be that of the state. Id.
Although the court did not specifically use the term symbiotic relationship in its opinion, Burton is often cited as the case that introduced this theory. The holding in Burton has since been interpreted narrowly, supporting a finding of state action in circumstances where the state has profited from the private party's conduct.
Command and encouragement
State action is present when the state has exercised "coercive power or has provided such significant encouragement, either overt or covert, that the choice must in law be deemed to be that of the state." Blum at 1004.
Under this test, a few seminal cases decided by the Supreme Court provide that extensive state regulations, substantial state funding, and state acceptance or authorization of private initiatives are insufficient to convert private action into state action, even when these factors are combined.
In Blum, a nursing home was held to be not a state actor despite being subject to extensive state regulations and receiving 90% of its funding from the state. Merely being subject to state regulations does not convert a business's actions into state actions. In addition, the state's acceptance of a private party's initiatives or decisions is insufficient to demonstrate the requisite encouragement to satisfy this test.
Similarly, no state action existed by a private school that was essentially dependent on state funding and extensively regulated by multiple state committees. Rendell-Baker v. Kohn, 457 U.S. 830 (1982).
Joint participation
Under the joint participation doctrine (also referred to as the conspiracy theory), a private citizen acts under the color of state law when there is a concerted effort between the state and a private individual. Fries at 457.
In order to satisfy this test, a plaintiff must show (1) an understanding or agreement between the state and private actor to deprive the plaintiff of constitutional rights; and (2) that the private individuals willfully participated in the joint activity with the state. Id. Mere allegations of joint action or conspiracy are insufficient. Id. at 458.
A private party acting pursuant to a state statute alone is insufficient to satisfy this test. However, state action can be indicated when a private party uses a state statute in addition to the participation of state officials.
Public function
State action exists when a private party carries out a function that has been traditionally the exclusive function of the state. Rendell-Baker at 842. Few activities have actually satisfied this test, but these include administration of elections, eminent domain, operation of a municipal park and health care in state prisons.
The state may delegate the performance of public functions to private parties, although such delegation does not relieve the state of its constitutional responsibilities. Rather, the private party is treated as an arm of the state for §1983 purposes and will be considered a state actor in fulfilling such duties.
Moreover, that a private entity performs a function that serves the public does not convert its acts into state action. Id.
The following have been held insufficient to qualify as an exclusive public function under this test:
• Educating children.
• Operating nursing homes.
• Training drug-sniffing dogs for police officers.
• Providing utility services.
• Acting as hospital security guards.
Despite the difficulty in satisfying this test, private physicians are still brought into §1983 litigation pursuant to this theory.
Qualified immunity
Qualified immunity protects "all but the plainly incompetent or those who knowingly violate the law." Malley v. Briggs, 475 U.S. 335, 341 (1986). State actors are afforded qualified immunity insofar as the alleged wrongful conduct did not violate a clearly established federal right of which a reasonable person would have known. Wyatt v. Cole, 504 U.S. 158, 166 (1992).
Initially, the Supreme Court was hesitant to apply qualified immunity in cases involving private parties sued under §1983. Id. However, in 2012, the Supreme Court again analyzed private party qualified immunity in Filarsky v. Delia, 566 U.S. 377 (2012). The court, in reviewing the policy and historical bases for affording qualified immunity, unanimously held a private attorney retained by a municipality was entitled to assert qualified immunity. Id.
The court relied in part on common-law principles of immunity, noting that when §1983 was enacted, many governmental functions were carried out by a combination of private individuals and state officials. Yet, in according immunity, the common law did not draw a distinction between public officials and private individuals carrying out governmental responsibilities.
The court held, without clear legislative intent otherwise, common-law principles of immunity govern, and as such, immunity should not vary based on whether an individual works for the government on a full-time or other basis. Filarsky at 389.
Clearly established law
In evaluating qualified immunity, the court must determine whether the plaintiff has alleged facts sufficient to demonstrate a violation of a constitutional right and whether such right was "clearly established" at the time of the complained-of conduct. Pearson v. Callahan, 555 U.S. 223, 232 (2009).
A clearly established right must be clear enough so that a reasonable official would understand that his conduct violates that right. Anderson v. Creighton, 483 U.S. 635, 640 (1987).
To demonstrate whether a law is clearly established, a plaintiff must point to precedent clearly analogous to the case at hand. Wheeler v. Lawson, 539 F.3d 629, 639 (7th Cir. 2008). It is unnecessary for a case to be precisely on point; however, the unlawfulness must be apparent based on preexisting law. Id. In some circumstances, a plaintiff may forgo pointing to precedent if she can demonstrate that the conduct was so clearly unconstitutional that no reasonable person could have believed the actions to be lawful.
Damages
A plaintiff's available relief under §1983 can be in the form of compensatory and punitive damages.
A plaintiff can only recover compensatory damages pursuant to §1983 by proving actual injuries suffered by the unconstitutional violation. Memphis Community School District v. Stachura, 477 U.S. 299, 306 (1986). The intangible value of a constitutional right is inadequate to establish §1983 damages. Id. at 308. In the absence of actual injuries, the deprivation of a constitutional right is actionable for nominal damages.
Punitive damages may also be awarded to a plaintiff when the defendant's conduct demonstrates evil motive or intent, or reckless or callous indifference to the plaintiff's federally protected rights. Smith v. Wade, 461 U.S. 30, 51 (1983). Actual intent as well as recklessness or serious indifference toward a plaintiff's protected rights will support an award of punitive damages. Id.
Attorney fees
A court may, in its discretion, award reasonable attorney fees to the prevailing party in a §1983 action. 42 USCS §1988(b).
Prevailing plaintiffs are customarily entitled to recover attorney fees. A plaintiff prevails when she has obtained at least some relief on the merits of a claim, which materially changes the legal relationship between the parties. Texas State Teachers Ass'n v. Garland Independent School District, 489 U.S. 782, 792 (1989).
While under a more stringent standard, §1988 also authorizes a fee award to a prevailing defendant. A prevailing defendant may be awarded attorney fees upon a finding that the plaintiff's action was frivolous, unreasonable, or groundless, or that the plaintiff continued to litigate after it clearly became so. Fox v. Vice, 563 U.S. 826, 833 (2011).
Conclusion
Private health care providers are being subjected to constitutional litigation via §1983 actions. In defending such claims, it is important to understand the governing law and how that law has been applied in the 7th Circuit. The providers' conduct should be analyzed under each of the state action tests. If there is no state action, there is no claim.•
Danielle K. Henley is an associate in the office of Zeigler Cohen & Koch and a member of the Defense Trial Counsel of Indiana. Opinions expressed are those of the author.
Please enable JavaScript to view this content.