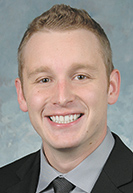 By Evan M. Norris
Two phrases have become closely linked to the COVID-19 pandemic: "social distancing" and "essential businesses." While many Hoosiers have been ordered by Gov. Holcomb to shelter in place and practice social distancing when necessary, others are on the front lines of essential businesses, taking care of the critical needs of the sick and healthy. Medical personnel, law enforcement officials, grocery store employees and the like heroically go to work each day facing COVID-19 head-on. One group that may appear less obviously "essential" comprises men and women in the construction workforce.
The construction workforce plays a critical role in helping all Hoosiers overcome the pandemic. They ensure that the roadways are safe and maintained for the benefit of emergency services and commerce. They construct, repair, and maintain facilities that are critical to battling the pandemic, such as hospitals and utility operations. Further, the construction workforce is vital to ensuring that homes, schools and businesses do not fall into a state of disrepair during the pandemic so life can return with some sense of normalcy once restrictions begin to lift. While some have questioned deeming the broader construction workforce essential, the governor, in line with many other states and federal guidance, has exercised his authority to allow construction firms and contractors to remain on the job to keep the state on track for a quick and seamless recovery.
Executive Order 20-18 and Essential Infrastructure
Federal response and recovery assistance are often contingent on specific legal declarations. Emergency declarations at the federal and state levels trigger significant changes to the legal frameworks in place to deal with routine needs. In some instances, these changes expand government authority; in others, they are deregulatory. In many cases, restraints on government power, derived from individual right, are relaxed and overridden because of unusual circumstances.
On April 6, 2020, Gov. Holcomb issued Executive Order 20-18, instituting a stay-at-home order in response to the COVID-19 pandemic. Ind. Executive Order No. 20-18 (2020). The order does permit citizens to leave their homes for (1) essential activities; (2) essential government functions; or (3) to participate in essential business and operations. Ind. Executive Order No. 20-18 ¶ 3 (2020). This includes performing "any work necessary to offer, provision, operate, maintain, and repair Essential Infrastructure." Ind. Executive Order No. 20-18 ¶ 11 (2020). Essential infrastructure includes construction, namely, the process of constructing a building or certain infrastructure. Specifically, the Executive Order calls for construction required in response to this public health emergency, hospital construction, construction of long-term facilities, public works construction, school construction, essential business construction and housing construction. This significantly affects Indiana's construction industry, which as July 2019, employed 148,500 Hoosiers across the state, a 5.5% increase from July 2018. The Economic Impact of Construction in the United States and Indiana, AGC (Sept. 17, 2019). The Order further states that essential infrastructure shall be construed broadly in order to avoid any impacts on essential infrastructure, suggesting that even construction projects falling outside the Order's enumerated list could be considered essential. Ind. Executive Order No. 20-18 ¶ 11 (2020).
The Executive Order does limit the work performed by those engaging in essential business activities. Even businesses that continue functioning are required to adhere to the social distancing requirements of the Executive Order. Ind. Executive Order No. 20-18 ¶ 19(b) (2020). The Order also provides a COVID-19 checklist for all businesses and employers. Ind. Executive Order No. 20-18 ¶ 20 (2020).
Emergency Management and Disaster Authority
Critical infrastructure required for first response to a public health emergency is largely governed at the state and local levels. This includes the authority to deem what activities/businesses can operate under the essential infrastructure exception. Thus, a broad array of state and local laws that govern school closures, quarantine/isolation, emergency declarations and professional licensing come into play. These provisions can vary from state to state and locality to locality.
In general, a state's authority for emergency declaration, including isolation and quarantine within its borders, is derived from the police power. Gibbons v. Ogden, 22 U.S. 1, 25 (1824). Under Indiana Code § 10-14-3-11, in the event of a disaster or emergency, beyond local controls, the governor may assume direct operation control over any and all emergency management functions within Indiana. Ind. Code § 10-14-3-11(a). Under this statute, "disaster" means the occurrence of an "imminent threat of widespread or severe damage" including, in part, an epidemic, a public health emergency or any other public calamity requiring emergency action. Ind. Code § 10-14-3-1. While the statute does not explicitly state that the governor has the authority to close businesses, it enables the office to "[m]ake, amend, and rescind the necessary orders, rules, and regulations to carry out this chapter with due consideration of the plans of the federal government." Ind. Code § 10-14-3-11(b)(1). It also allows the office to give any direction to state and local law enforcement officers and agencies to secure compliance with any of those rules or regulations. Ind. Code § 10-14-3-11(b)(3).
Caselaw regarding the governor's authority under the Emergency Management and Disaster Law is (thankfully) extremely thin as the state continues to venture into uncharted territory. For example, the governor's authority to oversee disaster and emergency management once came about in 1935 when Gov. Paul McNutt dispatched 1,500 Indiana National Guard members to Vigo County after a labor dispute broke out between employees of the Columbian Enameling & Stamping Company and "58 men from the city of Chicago [whom Columbian Enameling] qualified as deputy sheriffs, and stationed [near] the plant." Cox v. McNutt, 12 F. Supp. 355, 357 (S.D. Ind. 1935). While the current Executive Order does not come close to the level of "martial law" displayed in Cox under the governor's authority as the commander-in-chief of the military and naval forces of Indiana, Indiana Code § 10-14-3 grants the governor broad authority to deal with a public health emergency, which the COVID-19 pandemic most definitely has become. The emergency law similarly does not define essential business or guide the decision of which businesses should remain open during such an event. While there is some federal guidance and similarly situated states, the ultimate decision appears to be solely at the governor's discretion.
Federal Guidance and Authority
Under Section 36 of the Public Health Service Act, the U.S. Secretary of Health and Human Services is authorized to take measures to prevent the entry and spread of communicable diseases from foreign countries into the United States and between states. 42 U.S.C. ch. 6A (2020). The day-to-day functions are delegated to the Centers for Disease Control and Prevention. Legal Authorities for Public Health Orders, CDC (Last reviewed Feb. 24, 2020). This power to prevent the spread of communicable diseases between states derives from the Commerce Clause; thus, states maintain police power to protect the health, safety, and welfare of citizens within their borders. Id.; U.S. Const. amend. X.
During the pandemic, the federal government is unlikely to dictate which businesses are "essential." On March 16, 2020, the White House issued updated COVID-19 guidance that highlighted the importance of critical infrastructure. Presidential Statement on Coronavirus Guidelines for America. The guidance stated that critical infrastructure has a "special responsibility to maintain [its] normal work schedule."
The Cybersecurity and Infrastructure Security Agency (CISA), in collaboration with other federal agencies, state and local governments, and the private sector, has developed an "Essential Critical Infrastructure Workforce." The advisory list includes: communication, chemical, critical manufacturing, commercial facilities, dams, defense industrial base, emergency services, financial services, energy, government facilities, food and agriculture, information technology, nuclear reactors, materials & waste, water and waste water, Transportation Systems, Healthcare & Public Health and Hygiene Products and Services. Christopher Krebs, Memorandum on Identification of Essential Critical Infrastructure Workers during COVID-19 Response, CISA (Mar. 28, 2020). The CISA executes the Secretary of Homeland Security's authority to secure critical infrastructure. Id. The CISA guidance states that "working construction" and "workers who support critical supply chain and enable functions for critical infrastructure" are included in the advisory. Governor Holcomb's April 6, 2020, Executive Order incorporates the CISA advisory list in paragraph 14(a) and expands upon "construction" being essential in paragraph 11. Id.; Ind. Executive Order No. 20-18 (2020).
Other States and Essential Infrastructure
Nearly all states have issued some type of stay-at-home order, including those contiguous to Indiana. However, the degree to which each state has restricted business activities varies. Most states have declared that construction and essential infrastructure are essential. Some states allow general construction but only because they have banned so few businesses. For example, Oregon and Rhode Island restrict only retail and other "public-facing" businesses; thus, construction activities may continue. OR Executive Order No. 20-12 (2020); RI Executive Order No. 20-14 (2020). Similarly, Utah and South Dakota seemingly ban no business regardless of whether they are essential. Directive to the State of Utah: "Stay Safe, Stay Home" (Mar. 27, 2020); SD Executive Order No. 2020-12 (2020).
Some states have limited construction activities. Several states (Louisiana, Michigan, Missouri, Georgia, Florida, and South Carolina) have chosen to incorporate completely the CISA and allow its advisory list to dictate which businesses within their states remain open. LA Executive Dept. Proclamation No. 33 JBE 2020; GA Executive Order No. 04.02.20.01 (2020); FL Executive Order No. 20-92 (2020); SC Executive Order No. 2020-21 (2020); MO Dept. of Health and Senior Services, Public Health Order (Apr. 3, 2020); MI Executive Order No. 2020-21 (2020). Other states have more stringently restricted the construction workforce. New York and New Jersey have shut down all "non-essential" construction. NY Executive Order No. 202.6 (2020); NJ Executive Order No. 122 (2020). Colorado has limited construction to low-income housing, skilled trade, necessary services for critical operation of residences and other essential services. CO Dept. of Public Health & Environment, Amended Public Health Order 20-24 (Mar. 25, 2020). Pennsylvania and Vermont have arguably gone the furthest in limiting construction. Pennsylvania has limited construction to health care facilities and emergency repairs; Vermont has limited construction to that necessary to support the COVID-19 response and maintain critical infrastructure. PA Executive Order (Apr. 1, 2020); VT Executive Order No. 01-20 (2020).
Importance of Essential Infrastructure
The COVID-19 pandemic has centered on the importance of social distancing while providing for the public good. The pandemic has resulted in key sectors of society being unable to function. However, many public and private actors are necessary to ensure the public's health and safety, including those engaged in critical infrastructure (transportation, utilities and telecommunications). Gostin & Wiley, Public Health Law: Power, Duty, Restraint (3rd Ed., 2016). Further, an argument can be made that it is vitally important for the construction workforce to remain employed to keep wages stable and benefits in place. Some have argued that halting construction outright would do more harm than good for the construction workers, community residents, and the economy by displacing workers and requiring them to rely on the already dwindling aid relief. According to the Associated General Contractors of America, nearly 40% of firms surveyed across the country have had to lay off employees and nearly 74% have applied for the Paycheck Protection Program loans. To combat associated risks with remaining open for business, the construction workforce is continually adapting to the COVID-19 pandemic through increased hygiene measures and social distancing techniques in an industry that already requires many of its workers to use various forms of PPE including gloves, masks, and eyewear.
Allowing various types of construction entities to fall under the essential infrastructure category of essential businesses, while strictly adhering to the recommendations of state and federal health officials, means that Hoosiers across the state will receive necessary goods, services, and support during the COVID-19 pandemic. Further, continual work and rehabilitation on pre-pandemic projects will help to smooth the transition once stay-at-home orders are lifted. As always, all decisions should appropriately balance public safety, the health/safety of the workforce, and continued delivery of essential critical infrastructure services and functions.•
Evan M. Norris is an associate in the Indianapolis firm of Lewis and Wilkins and is vice-chair of the DTCI Construction Law Section. Opinions expressed are those of the author.
Please enable JavaScript to view this content.