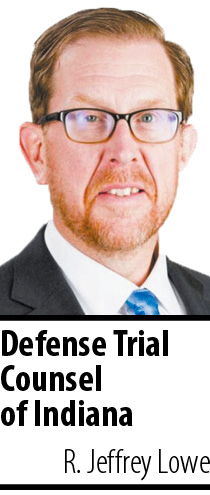 As we reach the one-year anniversary of the pandemic, which has caused a significant disruption in the idea of in-person jury trials, I am optimistic we are now seeing a light at the end of the tunnel. Courts are beginning to schedule and conduct in-person jury trials again. While restrictions and protections will continue, lawyers and clients will resume getting their days in court, albeit in a different manner. One area that is going to change is jury selection. Jury selection will change, the panel's makeup may change and the individual potential juror's responses to questions on the topic of COVID-19 might provide additional insight on the juror's predilections.
Initially and for the immediate future, jury selection is going to be different. Social distancing and mask wearing are going to continue while the virus persists and remains in our communities. Even if governmental mandates are lessened or lifted, people are going to want to continue to distance and wear masks to protect themselves and their loved ones. Courts will likely incorporate some continued social distancing in their courtrooms. Therefore, the jury selection process is going to be different. In a case I tried in June 2020, the court marked off seats for the panel where the jurors would remain 6 feet apart during the process. Jurors sat throughout the courtroom and not just in the jury box. Other courts have used larger rooms in the courthouse or outside sites for jury selection. What that means for counsel, however, is that they have a much wider area of people to scan and observe during the selection process. Associates, paralegals and clients will have to keep a close eye on potential jurors because it will be unlikely that counsel will be able see every panelist at all times. Counsel will need to discuss with the court the location where voir dire will occur so as to provide the best sight lines and ability to see as many potential jurors as possible.
Another difficulty in jury selection presented by the pandemic restrictions is that mask wearing prohibits counsel from being able to fully see the panel's facial reactions. Counsel can read only eyes, whereas before the pandemic all the facial reactions of the panel members could be observed. Again, it is important to have several people assisting with jury selection to observe reactions — not only facial reactions but also body movements and positioning.
COVID-19 may also change the diversity of the panel. While in my June trial we had 38 out of 40 summoned jurors appear for voir dire, it will be interesting to see if other courts and jurisdictions see similar numbers. Given the statistics showing minorities have higher death rates and higher rates of infection, minorities may seek to get out of jury service, which may cause the panel to be less diverse. Also, given COVID-19's more significant effect on older people, it may cause your jury to skew younger than usual if older people seek to be excused from service because of potential exposure. Counsel will need to evaluate whether the panel properly represents a cross-section of the community.
Attorneys will be well served to fully explore the panel members' concerns about the pandemic, because it may reveal many things about how a panel member might resolve the issues in the case. A potential juror's response to questions may show a preoccupation with COVID-19 concerns and reveal a desire to get out of serving or to conclude deliberations quickly. In addition, counsel should consider whether they want to address the panel's thoughts about mask wearing considering it will be required throughout the trial. If a panel member is opposed to wearing a mask and will be distracted by wearing it during trial, that juror may not be the best juror for the case.
Further, a potential juror's responses to questions about the pandemic can provide important information. If a juror is unconcerned about the COVID-19 risks in attending a multiple day jury trial, that juror could potentially be seen as more risk-tolerant. Jurors who express concerns about attendance during the trial may be more risk-averse. That is certainly helpful information to know in selecting your jury. Those jurors who express COVID-19 concerns about attendance at the trial could also show a preference for science and expertise. Depending on the case, that information could prove very important. Potential jurors' opinions regarding governmental restrictions and shutdowns may also be beneficial information if you are representing a business or government entity.
Jury trials in the immediate future will be different. Counsel will need to prepare for the differences in jury selection and jury perspectives in order to properly represent their clients in a post-pandemic legal world.•
• R. Jeffrey Lowe is a partner in Kightlinger & Gray in its New Albany office and is a member of the DTCI board of directors. Opinions expressed are those of the author.
Please enable JavaScript to view this content.