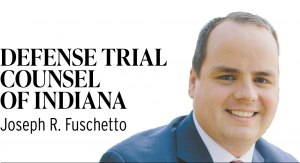 Throughout law school and into the practice of law, we are taught to position ourselves with a certain professional detachment from our cases and clients. As a business immigration attorney, most of my time at the office is spent reviewing and preparing packets of documentation for submission to a United States Citizenship and Immigration Services adjudicator, whose name I will never know and whom I will never meet in person. My main contribution to my clients is often being the professional who can coolly analyze an immigration case and provide a list of pitfalls and possibilities. I prided myself on my professionalism and detachment. After all, a lawyer with a vested emotional interest in a case may not always be looking out for the client's best interest.
This all changed on Aug. 15, 2021. I had a long-term client, an Afghan national who after graduate school was required to return to Afghanistan for two years before obtaining a permanent immigration status connected to his U.S. spouse and child. For purposes of anonymity, we will call this client Mahmoud. We had previously filed a waiver for Mahmoud to get out of this two-year requirement, but the immigration authorities said, in essence, that Afghanistan is not that dangerous. (Frankly, they were wrong, but that is a topic for another article.)
Mahmoud bravely decided to return to Afghanistan to wait out his two years away from his wife and child rather than deal with the uncertainty of an immigration appeal. We kept in touch, and three years later Mahmoud was scheduled to conduct his visa interview in Kabul on Aug. 16, 2021. (Note the year of delay having to do with prior administration policies that purposefully delayed visa issuance and security clearance to Afghan nationals.)
The week before Mahmoud's scheduled Aug. 16 interview, I had spoken with him and his wife on the phone. We were in high spirits as the family planned to reunite, and there were no legal impediments to the issuance of his immigrant visa. While the Afghan civil war waged on, the Defense Department estimated it would be 90 days or more before the Taliban could take Kabul. On the weekend of Aug. 14-15, I attended the Indiana State Bar Association Leadership Development Academy, where I kept my Google Alerts on to track the Taliban's process. Things went from bad to worse quickly. By Sunday brunch Eastern Time, Kabul had fallen and the Taliban was taking over the city. Worse yet, the U.S. Embassy had been evacuated.
I was in contact with Mahmoud, who was at the airport attempting to get over to the American side with a copy of his immigrant visa appointment notice for Monday morning. One of my first calls was to Justice Steven David and his wife, Catheryne Pully, whom I had just seen at the ISBA Leadership Development Academy. At our first meeting, Justice David had given us his personal cellphone number and told us to call him if we ever needed help. At the time, I didn't think I would ever need it, nor did I think Justice David really meant it. I was wrong.
The next two weeks seem like a blur. I spent day and night making calls to every elected representative, military official and State Department representative I could think of while following the news and being in near constant contact with Mahmoud. I (fruitlessly) tracked down every dodgy lead that offered a private evacuation possibility for Mahmoud. I was on WhatsApp at 2 a.m., hoping that Mahmoud had made it into the airport that night. Each morning, I was disappointed to learn he had been pushed out by the throng waiting at the gates. I even picked up a few new pro bono clients as others in the Afghan community reached out. Catheryne and Justice David waited right along with me, assisting in any way they could. My law partners also followed along with each development and supported me even as I wasn't billing hours. I knew I had to do anything I could. I had known Mahmoud for years and met his child, who was about the age of my own.
Finally, just hours before the Abbey Gate bombing, Mahmoud got through the airport gate. I remained nervous, as he was to remain in Afghanistan for the next 72 hours and his cellphone battery was dead. I anxiously waited to receive word that Mahmoud made it safely to a third country. When I finally received confirmation, I broke down and cried for the first time as an attorney.
Looking back, I see this as a lesson that being a good lawyer is not always synonymous with being the most professionally detached lawyer; empathy and motivation also matter.•
Joseph R. Fuschetto practices with Bunger & Robertson in Bloomington. Opinions expressed are those of the author.
Please enable JavaScript to view this content.