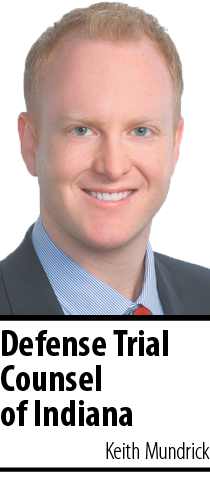 This spring I'll be the best man in the wedding of two good friends. Technically, I've been told I will be one of the groom's group or "posse" leaders, since this is an Indian wedding and the custom is a bit different. But that's beside the point. The strange story is how this wedding came to be.
Nearly 20 years ago, the groom and I met as high schoolers while working the same lousy, part-time retail job in a Chicago-area mall. We took entirely different paths for college and completely lost touch. About five years later, by pure coincidence, we wound up working together again as interns at a large corporation hundreds of miles from home. After that summer internship, we went our own ways and fell out of touch again. Another 10 years passed and, now in our 30s, we both wound up living in Indianapolis. We eventually ran into each other and resumed our friendship from many years earlier.
Later, my wife and I had the opportunity to introduce the groom to another friend of ours: his future bride. Their wedding is this April.
So what's my point? And what does any of this have to do with practicing law?
You never know who you'll meet, where they'll end up or what role they might play in your future. And you never know who they may know.
Imagine you're driving to the office and another motorist pulls out in front of you. You honk at him, flip him off and cuss at him out the window. Then he pulls into your office building's parking garage. Moments later you find yourselves riding the elevator together in an uncomfortable silence. Then he gets off on your floor, walks up to your receptionist and says he's the new general counsel for a client and he's here for a meeting with one of your law partners.
It's farfetched, but so was my first story. Thankfully the second story is fiction (at least as far as I'm aware).
Back to my point. The student you sat next to in law school may someday be in a position to send you business. The nice old man at church may have a daughter who owns a startup in need of representation. Your opposing counsel's sister may run an excellent daycare and know how to get your kid around the wait list. (If anyone has a good child care connection, please email me.)
Conversely, the stranger you insulted may be in a position to fire your firm (or perhaps knows somebody who is). The opposing attorney you disrespected may be a judge someday. Use your imagination.
The world is small, and it is certainly round. This is truer yet in the Indiana legal community, where nobody is more than two connections from knowing every lawyer in the state. Burn bridges at your own peril.
Think about the experiences you've had with opposing attorneys. How often have you litigated hard, fought wire to wire, thrown everything you had at somebody, taken all their punches, then grabbed a beer with them afterward? This is the very best way to practice law, and I wish it was like this more often. (You don't actually have to go out for a beer; my point is that you'd be willing to.)
Even business development can happen across the aisle.
Plaintiff lawyers may encounter people who need a defense lawyer. Defense lawyers often encounter a friend, family member or acquaintance in need of plaintiff's counsel. For most of us, it's easy to decide whom we would or would not recommend.
Relationships matter.•
• Keith Mundrick is a partner at SmithAmundsen LLC in Indianapolis, where he practices commercial and tort litigation and serves on the board of directors of DTCI. Opinions expressed are those of the author.
Please enable JavaScript to view this content.