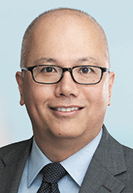 By Michael E. Durham
2020 has been a tough year. The coronavirus pandemic and the resulting economic downturn upended the lives of millions of Americans and forced some employers to institute layoffs and remote work policies for their remaining employees. To compound matters, travel restrictions — including immigration restrictions — were imposed this year, and immigration agencies continued enforcement actions and introduced new documents for employers.
As the economy reopens, immigration compliance, often an afterthought, should be a priority as organizations recall furloughed workers and hire new employees. Employers who adhere to best practices for immigration compliance not only mitigate the risk of immigration fines or criminal sanctions but also the negative publicity that often accompanies immigration enforcement actions.
Background
Since 1986, employers have had to verify and document the identity and employment authorization of all new hires after Congress passed the Immigration Reform and Control Act (IRCA). For the first time, civil and criminal penalties were imposed on employers who knowingly hired or continued to employ unauthorized workers. To ensure that people were not subject to discrimination, IRCA made it unlawful for an employer with four or more employees to discriminate against an applicant based on his or her national origin or citizenship status.
The Employment Eligibility Verification Form (I-9) documents the employer's verification of an employee's identity and eligibility for employment. Employers are required to maintain for inspection the I-9 for all current employees. In the case of former employees, retention of the I-9 is required for at least three years from the date of hire or for one year after the employee is no longer employed, whichever is longer.
Employers determined to have knowingly hired or continued to employ unauthorized workers may be fined. Employers may also be fined for substantive and uncorrected technical I-9 violations. Monetary penalties for employers range from $230 to $20,130 per violation, with repeat offenders receiving penalties at the higher end of the range. In determining the amount of the fine, immigration considers the size of the organization, an employer's good faith effort to comply, the seriousness of the violation, whether the violation involved unauthorized workers, and any history of previous violations. When there is a pattern or practice of hiring unauthorized workers, employers may be subject to criminal sanctions.
Common I-9 mistakes
At first glance, the I-9 process seems relatively simple — the form itself is only three pages. The I-9 instructions are somewhat longer at 15 pages. Despite the apparent ease of the I-9 process, errors on behalf of the employee and employer are frequently identified during audits. Below are some of the common mistakes made by employees and employers during the I-9 process and best practices for avoiding them.
1. Not using the correct version of the I-9 at time of hire: U.S. Citizenship and Immigration Services (USCIS) continually updates and releases a new version of the I-9. The latest version (version date 10/21/2019) was released on Jan. 31, 2020, and its use was required on May 1, 2020.
2. Incorrect use of the Spanish language version of the I-9: The Spanish language version of the I-9 may only be used by employers and employees in Puerto Rico.
3. Not completing the I-9 on time: Newly hired employees must complete and sign Section 1 no later than the first day of employment. In most situations, the employer must complete Section 2 by examining evidence of the identity and employment authorization of the new employee within three business days after the worker's first day of employment. If an employer is operational over the weekend, the weekend will be counted as business days. New hires may also complete the I-9 in advance of the start date, as long as the offer of employment has been accepted. However, employers should not start the I-9 process before hiring an employee.
4. Incomplete I-9: Employers should ensure that the newly hired employee has properly completed Section 1. Common mistakes by employees in Section 1 include leaving fields blank, selecting an incorrect identification box, legal residents failing to list their alien registration number, and employees failing to provide a signature and date. Employers should also ensure that Section 2 is properly completed by an authorized organizational representative. Common omissions by employers in Section 2 include failing to note the first day of employment and missing or incomplete employer certification to include signature and date.
5. Requesting specific documentation: If an employee presents a document or documents that satisfy the I-9 requirements, the employer must accept whatever document or combination of documents the employee presents as long as the items reasonably appear to be genuine and relate to the employee. Employers should not refuse a document because it contains a future expiration date.
6. Accepting unacceptable documents: Employers should not accept documents presented by an employee that are not listed on the "List of Acceptable Documents" located on the third page of the I-9. Common errors include accepting a restricted Social Security card as a List C document and accepting documents that do not reasonably appear to be genuine. The Handbook for Employers (M-274) contains samples of some common documents encountered during the I-9 process. The USCIS does not expect employers to be document experts, but it does expect employers to accept documents that reasonably appear to be genuine and relate to the person presenting the document.
7. Over-documentation: Employers should not record more documents than are required. If an employee presents more than one acceptable document, or more than one acceptable combination of acceptable documents, the employer should ask the employee to select and present only one acceptable List A document or only one combination of an acceptable List B and acceptable List C document.
8. Under-documentation: Employers should record an acceptable List A document, or a combination of an acceptable List B and List C document. Common omissions by employers include failure to enter the document title, issuing authority, number, or expiration date for the document or combination of documents presented by the employee.
9. Improper reverification: Employers should not reverify U.S. citizens, noncitizen nationals and legal residents who present a legal residency card (I-551). Employers should not reverify List B documents.
10. Failure to reverify: Employers should reverify employees before the expiration date of the employment authorization stated in Section 1, or the expiration date of a List C document, or the expiration of List A document (except for U.S. citizen, noncitizen nationals, and legal residents who present a legal residency card, I-551).
Keys to compliance
In the process of completing the seemingly simple I-9, employers often make mistakes leaving them exposed to fines. The most common errors are addressed by carefully reading and following the I-9 instructions and referring to the Handbook for Employers. However, the instructions and the handbook leave unanswered some less common situations that an organization may encounter when onboarding a new hire or reverifying a current employee, which may result in a mistake on the I-9. An employer's best practice for ensuring immigration compliance is to develop and institute a robust immigration compliance program, to include I-9 self-audits, and provide training and resources for human resources professionals involved in the I-9 process.•
• Michael E. Durham is a partner at Barnes & Thornburg LLP practicing immigration law from the firm's South Bend office. Opinions expressed are those of the author.
Please enable JavaScript to view this content.