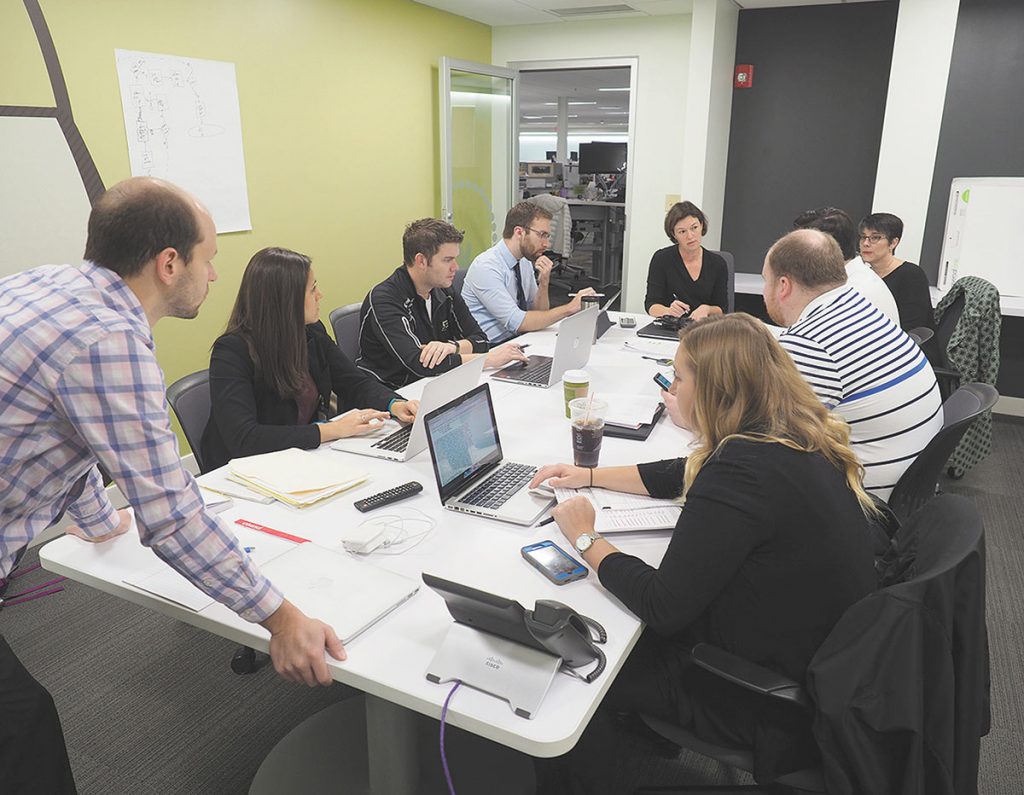 In the Child Advocacy Law Clinic at Indiana University Robert H. McKinney School of Law, Jesse Smith is honing his ability to explain court proceedings and complex legal issues to his clients involved in child welfare cases, including those who are barely out of diapers and just want to know when they can go back home.
The second-year law student choose to enroll in the clinic because of the opportunity to work with actual clients and advocate for children in court. On the first day Smith started at the clinic in the fall 2020 semester, he was given a handful of cases and immediately began building a relationship with the youths and their families.
However, Smith and his classmates have had the added challenge this school year of doing clinical work on a virtual platform. He was able to meet in person with the children during the warmer months when they could easily socially distance outdoors, but mostly he has had to rely on videoconferencing to talk with the youngsters, give updates in court and confer with others working on the cases.
When asked what skills he has learned through this clinic experience, Smith readily responds, "The number one thing is client communication."
Talking and connecting is important in any legal setting, but for the clinics at law schools around Indiana, in-person interaction not only helps the students learn valuable skills, it also may provide low-income individuals the only means to get legal help. The experiences of clinics at IU McKinney, Notre Dame Law School and Indiana University Maurer School of Law show the different ways information is being exchanged during the global pandemic.
Communication is particularly critical for the youths Smith and his classmates represent at the advocacy clinic. The law students work with a variety of age groups from infants, who have no verbal skills, to teenagers, who may be reluctant to talk.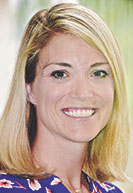 As COVID-19 upended in-person meetings, clinic co-founders and adjunct professors Carey Haley Wong and Nicole Goodson worried the students would not be able to continue having those conversations with clients. They feared the clinic program might be derailed without the ability for students and youngsters to communicate while sitting together face-to-face.
With children, especially, the key to getting them to talk is to have them do something else while they are conversing. Visiting their homes and having them show their toys, playing basketball or coloring were some of the traditional activities clinic students would use to get the youngsters comfortable and chatting.
Connecting through a Zoom link and bombarding the kids with questions would not establish any kind of rapport.
Wong and Goodson soon realized they did not need to be concerned. Their clinic students not only adapted but embraced the shift to virtual meetings, class sessions, court hearings and client visits. The law students have kept the conversation going by reading to them or playing a game online. Also, the lawyers-to-be have been able to surreptitiously check out the living conditions by asking children to give them a virtual tour of the home.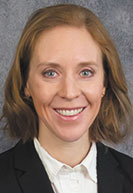 "It's bumpy," Goodson, an attorney with Child Advocates, said of the virtual tours, "but (the children) love to walk around and show you things that are important to them."
Smith did not know what impact the pandemic would have on the clinic, but he still enrolled and is still representing his young clients. A father himself, he knows how the coronavirus has changed the lives of his own children, so he wanted to make life a little less difficult for his clinic children.
Wong understands. She did not have a clinic experience in law school but has worked in child welfare since graduating in 2002 and is now chief legal counsel for Child Advocates.
"It's the kind of thing that is hard to walk away from," Wong said of representing children, "either because the problems are so deep and the children need help or because the good outcomes outweigh the bad outcomes."
Old assumptions
Notre Dame Law School's legal clinic situated a few blocks south of campus has always been a place of help. Clients would go there to meet with the law students while other people could just walk in with a question and get a quick consultation.
Even though the pandemic has silenced the cacophony and greatly curtailed in-person activities, the work is continuing and students are still providing assistance virtually.
But Geoff Cebula, a third-year law student working in the Economic Justice Clinic, likes to meet his clients face-to-face during the intake process. He explained the communication is better and the ability to build a stronger relationship is greater when working with clients in person.
Holding a Ph.D. in Slavic languages, Cebula is sympathetic that the individuals seeking help from the clinic may not have had a good experience with the legal professional previously. Sitting down and talking across a table, he said he gets a better sense of who his clients are, what their legal issues are and, more broadly, what they are going through.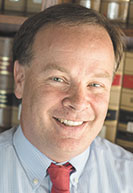 The pause the pandemic brought to in-person interactions has given David Pruitt, program director for the NDLS Clinical Law Center, a new perspective on the clinic and its clients.
Before the shutdown, the students and faculty assumed clients would be able to get to the clinic from 9 a.m. to 5 p.m. Not much thought was given to whether the clients would be able to get off work and have transportation to get to the appointment.
Now with the "monumental challenges" clients are facing, Pruitt sees students having to adapt to meet the needs. Figuring out alternative means to communicate with people who lack internet videoconference capability and finding ways to exchange documents are among the obstacles the law students have navigated.
But more than that, students are having to be even more compassionate. Pruitt said the soon-to-be lawyers are not only providing legal assistance but also listening more to the clients, calming them down and holding their hands.
"You may not be able to solve their legal problem," Pruitt said, "but I think being a sounding board, someone to listen, I think that can be as important as anything a lawyer does."
Facial expressions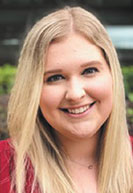 Amanda Hibbler has a comfort level with technology that comes from growing up when devices and innovations are part of everyday life. Yet the third-year IU Maurer student admitted she was nervous running her first mediation session on Zoom.
Hibbler enrolled in the Viola J. Taliaferro Family and Children Mediation Clinic in fall 2020. The pandemic moved the mediation work to videoconferencing, so along with learning to control the settings and opening the breakout rooms, she has gotten well-versed in helping clients do the difficult task of electronically signing the final agreement.
Working virtually can be frustrating as clients sometimes struggle with technology. Hibbler remains understanding and patient then commiserates later with classmates, but clinic director Amy Applegate pointed out an advantage online mediation provides during a pandemic. Namely, the mediator can see participants' faces.
Nonverbal communication is as important as the words people speak, Applegate said. If all but the clients' eyes are shielded by a mask, the mediator cannot gauge how everyone is reacting and whether what they are saying matches what they are feeling. Being connected through videoconferencing, everyone can safely remove their masks because they are by themselves.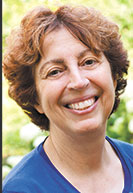 "It's good that … we understand not just the spoken word but what they look like as they are speaking," Applegate said. "I think it's really important to see people."
In IU McKinney's Child Advocacy Law Clinic, Gabriella denBlanken shows that even virtually, the stories and conversations law students and clients share create lasting impressions. A former ballerina, denBlanken said she has become more intentional in the way she communicates, no longer being nervous but deliberate in articulating the best interests of her child clients.
She is not planning to practice family law but her clinic experience has inspired her to find ways to volunteer for children in need when she joins the bar.
"I think it's a great thing to participate in if you have the heart to do it," she said.•
Please enable JavaScript to view this content.