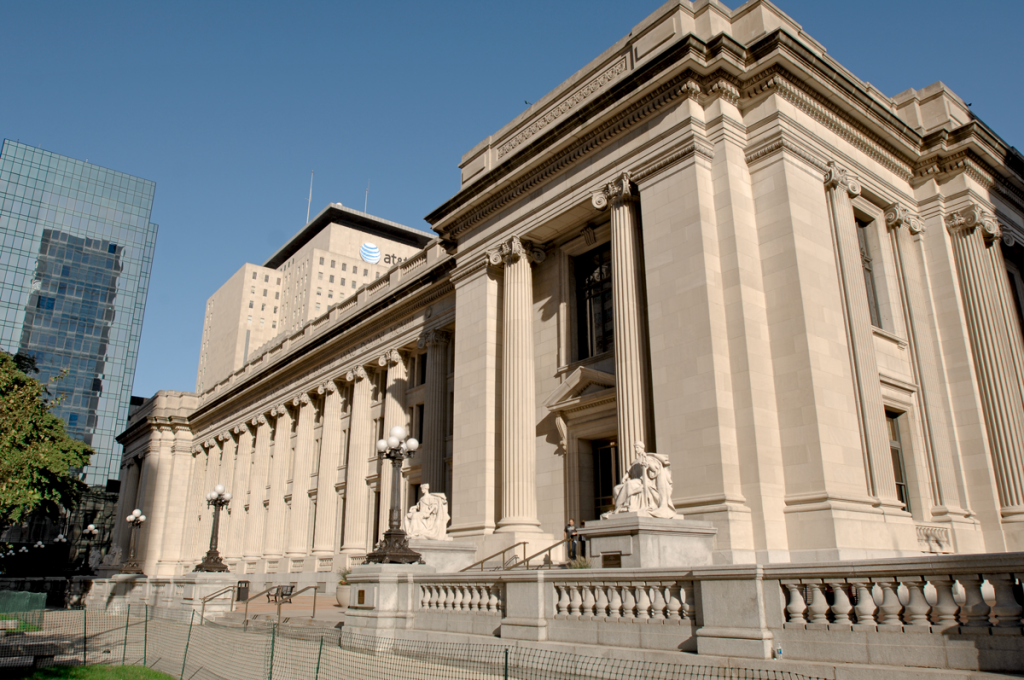 A federal judge has allowed claims against several Indianapolis Metropolitan Police Department officers and Marion County Sheriff's Office deputies to move forward in a case where a man alleged he was paralyzed during a September 2019 arrest and transport to the Marion County Jail.
In one order issued May 3, U.S. District Court for the Southern District of Indiana Judge Jane Magnus-Stinson partially granted and partially denied summary judgment motions filed by the defense in Travis Shinneman v. Indianapolis-Marion County City-County Council, et al., 1:21-cv-02203.
In a second order, Magnus-Stinson denied Travis Shinneman's motion for partial summary judgment, granted summary judgment to the defense on Shinneman's policy claims against MCSO, but denied the defense's summary judgment motion as to Shinneman's claims against MCSO deputy defendants.
The lawsuit, filed in August 2021, alleges Shinneman is paralyzed from the neck down and requires around-the-clock care after IMPD officers arrested him for disorderly conduct and public intoxication. The officers handed Shinneman over to the Marion County Sheriff's Office to be taken to jail in September 2019.
Magnus-Stinson ruled last week that it would be inappropriate to grant qualified immunity at summary judgment for IMPD officers Theodore Brink, Joshua Brown, Brian Linares and Terry Smith, who Shinneman claims violated his constitutional rights when they either failed to intervene or participated in throwing him headfirst into a MCSO van.
The judge wrote there were disputed material questions in the case, despite the IMPD officers arguing that it is undisputed that they did not witness any unreasonable force and that no one threw Shinneman into a MCSO van.
"Crediting Mr. Shinneman's version of events, a reasonable jury could conclude that the force Deputy (Steve) Monday used against him was objectively unreasonable and that it was objectively unreasonable for the IMPD officers to either participate in the force or fail to intervene," Magnus-Stinson wrote.
The judge said there were still questions that remained about the force applied to Shinneman and how it would have appeared to a reasonable officer in rejecting the officers' motion for qualified immunity.
But Magnus-Stinson also ruled that Shinneman failed to provide evidence that the City-County Council had maintained a policy, practice or custom that violated his constitutional rights in granting summary judgment to the council.
Shinneman also alleged that MCSO Deputy Monday violated his constitutional rights when he threw him into a MCSO van and gave him a "rough ride" to the Marion County Jail, which Shinneman contends resulted in his permanent paralysis. He alleged that MCSO deputies used excessive force in their handling of Shinneman and disregarded his health and safety.
Magnus-Stinson denied the MCSO defendants' motion for summary judgment.
The judge wrote that a reasonable juror could conclude that video evidence showed deputies using unreasonable force in searching Shinneman and that he was completely incapable of moving his body from the neck down due to injury.
"And a reasonable jury could find that the officers' use of force against Mr. Shinneman in that condition was objectively unreasonable and created an unreasonable risk to Mr. Shinneman's health and safety," she wrote.
Additionally, Magnus-Stinson ruled MCSO Deputies Kunkel and Schmidt were not entitled to judgment as a matter of law based on qualified immunity because there is still a question as to whether they violated Shinneman's constitutional rights.
But the judge did grant summary judgment to MCSO as to Shinneman's Monell policy claim, writing that Shinneman had not identified a policy or widespread practice that was the moving force behind his injury. She also wrote that Shinneman did not show that MCSO's transport policies were unconstitutional.
Further, Magnus-Stinson denied Shinneman's motion for partial summary judgment in asking the court to find MCSO defendants liable for his injuries. He cited no caselaw in support of his argument, and there is still a dispute as to whether the defendants were negligent or objectively unreasonable, she wrote.
The judge also denied Monday's motion for summary judgment on the grounds that Shinneman was "contributorily negligent" for refusing to get into the van properly. Nor was Monday entitled to summary judgment based on the Indiana Tort Claims Act or common law.
An excessive force claim against Monday and state-law claims against MCSO are also proceeding after the defendants withdrew their motions for summary judgment to those claims, according to the order.
At a hearing on May 4, a settlement conference was scheduled for June 22. If the case goes to trial, Magistrate Judge Tim Baker is recommending that trial be set for in or after August.
Please enable JavaScript to view this content.