It's common to be stressed from work. But burnout is becoming an increasing problem for a certain group of attorneys.
According to Bloomberg Law's Attorney Workload and Hours report from Q1 of 2021, well-being declined among attorneys, particularly those who have practiced for less than seven years.
The study was the second iteration of the Attorney Workload and Hours Survey, which focused on lawyers' experiences with job satisfaction and well-being in 2020.
While average hours worked per week and overall job satisfaction were similar to those reported in 2020, respondents in 2021 reported experiencing burnout more often, and nearly half reported a decline in well-being.
Junior and mid-level associates were hit the hardest, the report found. They've experienced increased levels of anxiety, depression and an inability to disconnect from work, as well as heavier workloads and responsibilities.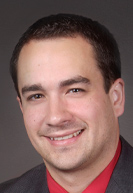 Zionsville attorney Andrew Lehmann, who has 10 years of legal practice under his belt, said that finding doesn't shock him.
"Caseloads are exploding all over the place right now," Lehmann said. "Then with the uncertainty of the pandemic still being out there, some firms are coming back and some aren't. It doesn't surprise me at all that that is causing issues for the most junior of associates and even mid-levels."
Lehmann wasn't immune to the stress, he said, noting that the past year was personally tumultuous. Soon after starting a new job as general counsel for MHG Hotels, Lehmann began to feel the pressure of working under the strains of the pandemic in one of the hardest-hit industries. He eventually returned to his previous employer, Schuckit & Associates PC, where he says he now sees immensely more work landing on his desk.
"Our case work has exploded. I have triple the amount of cases that I had before," he said.
The ability to disconnect is particularly challenging because there is so much going on, Lehmann added. Based on his conversations with other litigators, he said everyone seems to be feeling the pinch.
"I'm not going to pretend to know why, but it's something we're all dealing with," he said.
Burning out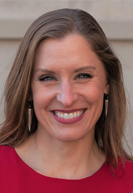 Maintaining and promoting well-being is a chief goal of recent Indiana University Robert H. McKinney School of Law graduate Olivia Ash, who now serves as associate general counsel at Our Capstone Group and as adjunct faculty teaching lifestyle wellness at Indiana University – Purdue University Indianapolis.
"Burnout is essentially just excess and prolonged stress that causes exhaustion. You don't have any gas left in the tank," Ash explained.
Like the survey's respondents, Ash said she experienced heightened anxiety and disrupted sleep due to a number of factors in the past year. She said she's not surprised by the findings, noting that she's also experienced a workload increase.
"I definitely felt the pressure of the workload. Having so many different things to do, and more to do, drains the brain and your energy. You have to switch from one aspect to another and that can be very challenging and require a lot of mental and physical energy," she said.
Increased anxiety
Terry Harrell, executive director of the Indiana Judges and Lawyers Assistance Program, said her team has anecdotally seen increased levels of anxiety and severity of addictions from those calling for help.
"We are hearing about the same anxiety everyone is experiencing: fear of getting COVID, fear for vulnerable loved ones, uncertainty about the best course of action. Some are stressed by working at home and others by having to return to the office. Everyone is a bit more on edge and lawyers and judges are expected to perform at the top of their game regardless," Harrell wrote in an email to The Indiana Lawyer.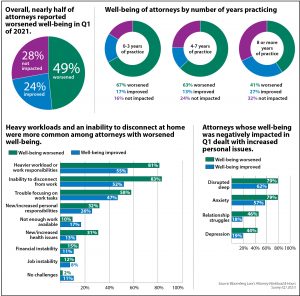 According to Harrell, JLAP expects to continue seeing more anxiety, fatigue and grief among the legal practitioners it serves.
"We suspect that grief of many kinds lies underneath what looks like anxiety, anger, exhaustion or burnout," Harrell said.
While Evansville attorney Hannah Dill said she was lucky to have kept a stable job, supportive family and good health during the past year, her well-being was also impacted.
"Candidly, not only were we thrust into this pandemic, but it seemed like anywhere you looked the world was burning," Dill said. "It was a time of uncertainty and isolation, at the same time the country was dealing with its deep-rooted political and racial issues. The culture of the world in 2020, even if there was no pandemic, would be weighing on most people's mental health."
Dill, who has been practicing for five years, said things were easier during the pandemic in her small southern Indiana community. She was back in the office by May 2020 after being at home alone for two months, but she can appreciate the stress of isolation.
"I'm not going to lie, it was hard," she said. "Luckily I had work to keep me busy, but as an extrovert, that was pretty low."
The same is true for Charles Niblick of Katz Korin Cunningham, who said it was draining working out of his home-turned-office. At the beginning of the pandemic, Niblick was laid off until Paycheck Protection Program loans came through, and then he switched to a new firm in July 2020. Since then, he said his well-being has actually improved.
"With my new position, I feel overall like I am in a better headspace than I have been before 2020," he said. "I do relate to the inability to disconnect from work. It's easy to get sucked into billing hours when you are sitting at home all day, every day, and there is not much else to do in a pandemic."•
Please enable JavaScript to view this content.