Two Indiana judges and one attorney have been named the final candidates to fill an upcoming vacancy on the Court of Appeals of Indiana.
Morgan Superior Judge Peter R. Foley, Owen Circuit Judge Kelsey B. Hanlon and Bargersville criminal defense and appellate attorney Stacy R. Uliana have been selected as finalists to fill an opening on the appellate bench that will be left by Judge Edward Najam Jr., who is retiring this summer.
The finalists were chosen from a group of nine applicants interviewed by the seven-member Indiana Judicial Nominating Commission on July 11. The JNC, led by Indiana Chief Justice Loretta Rush, will submit now submit Foley, Hanlon and Uliana's names to Indiana Gov. Eric Holcomb, who will make the final selection on Najam's successor.
Foley has served on the Morgan Superior Court since 2015 and is a graduate of Indiana University Robert H. McKinney School of Law. Hanlon has served as the judge of the Owen Circuit Court since 2015 and received her J.D. from Indiana University Maurer School of Law. Uliana is a solo practitioner and serves as an adjunct professor at Indiana University and IU McKinney, where she received her law degree.
Here's a look at some of the questions the JNC asked the finalists and how they answered.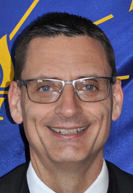 Morgan Superior Judge Peter R. Foley
When asked what he would bring to the Court of Appeals based on his experience as a judge serving a smaller community, Foley pointed to his time working as a small town practitioner.
"I have learned, and certainly I view myself to be a better judge, because I practiced law in the community environment I did," he said. "I think I'd be a better Court of Appeals judge by also having the experience of a trial court judge. All those things, I think, will assist me in understanding sometimes the consequences of decisions, how those are going to be felt and experienced by practitioners, by the courts and ultimately by who we're serving, which are the litigants."
Foley added that he would bring an attitude of servant leadership, a strong work ethic and devotion to the core function of the Court of Appeals by penning thoughtful and concise opinions.
"I have continuously been committed to the improvement of my community and the profession," he said. "I believe I have both the aptitude and the heart to fill the vacancy and continue that service to the judiciary, the profession and the administration of justice in Indiana."
In a perhaps unexpected question from the JNC, Foley was asked which Walt Disney character he most relates to.
"Oh, good gravy," Foley said in surprise. He then answered, "Goofy."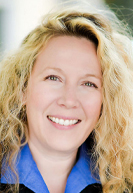 Owen Circuit Court Judge Kelsey B. Hanlon
Working as a trial judge means a variety of cases come before Hanlon. Many of those cases, she said, can be "jarring."
Questioned about how she handles the emotional stress of her job, Hanlon said getting feedback from colleagues and spending time with family is important.
"While you don't want to develop a crusty exterior, you do need to be able to handle hearing these things, because it doesn't help anybody if you are hysterical about what has happened," Hanlon said.
"It doesn't help these kids," she added, referencing children involved in the justice system.
If presented with a case involving an abuse of discretion, Hanlon said as a hypothetical appellate judge, she would exercise her discretion, if she thought it useful, to note in her opinion the appellate court's disapproval of the trial court's conduct.
"I've been a trial court judge and I understand what it's like. I understand that not every day is a piece of cake and people lose their tempers," Hanlon said. "But I also think that how people are treated in trial courts has a very real impact on how they view the entire judiciary. So judicial demeanor is important to me."
Hanlon described herself as being a hard worker, an intense respecter of the rule of law and an extrovert, joking that she is "one of those terrible people who talks to strangers on planes."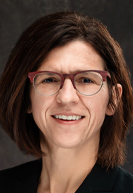 Stacy R. Uliana, Uliana Law
Although appellate attorneys don't have to maintain as much direct contact with their clients as trial attorneys, Uliana said she makes it a priority to meet with every individual she represents, no matter where they may be across the state.
If selected to the appellate court, Uliana said the transition from advocacy work to judicial work would be aided by her experience as a defense attorney. Also, Uliana said she's done about 170 appeals, with a combined 30 oral arguments before the Indiana Supreme Court and Court of Appeals.
"Sometimes you have to separate how you feel about a certain offense and what your role is — that's what we do every day," she said. "My role is to stand in the courtroom, shoulder to shoulder with someone to protect their constitutional rights … and to make sure our system is working."
Uliana said she finds trial work "exciting and exhilarating," but she thinks her talent lies with appeals.
"I really, really enjoy digging deep into the law," she said.
More coverage from the July 11 interviews with all nine COA candidates is available at theindianalawyer.com.•
Please enable JavaScript to view this content.