Huntington attorney Joseph Northrop, former chairman of Pike Lumber Co., Inc., has died.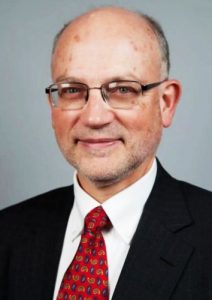 Northrop, 72, died on May 15 at Parkview Regional Medical Center in Fort Wayne. His funeral was scheduled for Monday.
Northrop graduated from the Indiana University Maurer School of Law in 1974 after receiving his bachelor's degree from DePauw University.
A member of the Air Force ROTC, Northrop was assigned as a Judge Advocate General and served on active duty before moving to Huntington and continuing as a commissioned officer in the Air Force Reserve. Northrop served for 29 years, retiring in 2002 as a lieutenant colonel.
Upon retirement, Northrop was staff judge advocate for the 434th Air Refueling Wing at Grissom Air Reserve Base in Peru, the head of the JAG office and the base commander's lead legal advisor.
Northrop moved to Huntington in 1975 when he was hired by the late Bill Mills. Mills was the Huntington County prosecutor and Northrop served as the chief deputy prosecutor from 1975 to 1978. The two then worked in private practice until 1997.
Mills and Northrop hired current Indiana Supreme Court Justice Christopher Goff out of law school in 1997. When Goff became partner, the firm's name became Mills, Northrop, & Goff LLP, which remained the firm name until 2005 when Mills retired and Goff was appointed judge of Wabash Superior Court. Goff subsequently became the state's 110th justice in 2017.
Northrop was also one of the longest serving directors of Pike Lumber Co., Inc., helping the company go international and becoming Indiana's largest manufacturer and distributor of fine hardwood lumber. He spent almost 10 years as chairman of the company and was a member of the board of directors at the time of his death.
The late attorney continued practicing law as The Northrop Law Office, working every day until illness prevented him from doing so.
Please enable JavaScript to view this content.