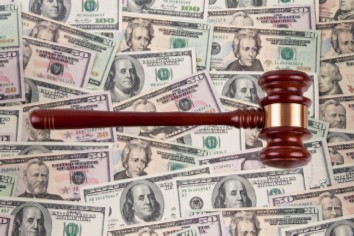 An arbitration panel has ordered Indianapolis-based firm Sanctuary Wealth and its predecessor firm, David A. Noyes & Co., to pay $2.06 million in compensatory damages to former Noyes CEO Mark Damer to resolve a yearslong dispute over Damer's termination.
The dispute was handled by the Financial Industry Regulatory Authority, or FINRA. The award was finalized last Thursday, according to a FINRA document.
The award was less than the $18 million in damages Damer had sought. But FINRA also ruled that the firm's explanation for Damer's termination — an explanation he had strongly denied — be removed from his BrokerCheck report, a public record.
The FINRA panel also denied the firm's counterclaim, in which it had requested an award of $3.6 million. The firm's counterclaim was related to its allegations that Damer had breached his fiduciary duty and engaged in other misconduct while serving as a corporate officer.
In addition, the FINRA panel ordered Damer to give back to the firm the 6,200 shares of the company that he had owned.
The award document does not explain the reasoning behind the FINRA panel's decision.
"It was a very good result. Mark's happy," said Logansport attorney Scott Lee Starr, who represented Damer in the matter.
"For all intents and purposes, Mark was completely vindicated," Starr said.
Neither Starr nor Sanctuary would disclose the value of the shares in question, but Starr said they represented a minority ownership stake in the firm.
Damer had been with David A. Noyes since 2007 and had served as its CEO from 2014 through 2018. After Sanctuary acquired David A. Noyes in 2018, Damer stepped down as CEO and moved into a role as a financial adviser. The firm terminated him in June 2019.
Two months after his termination, Damer filed suit against the firm in Hamilton Superior Court. In his suit Damer accused the firm of, among other things, violating his employment agreement by terminating him. Damer also said that he had purchased a book of business from a long-term Noyes executive, but that after Damer was terminated, the firm denied him access to the records associated with that book of business.
According to Damer's BrokerCheck report on FINRA, Noyes told FINRA that it terminated Damer because of "allegations concerning the accuracy and completeness of certifications involving the firm's compliance and supervisory processes."
Damer, in response, attached a comment to his report saying that he "emphatically denies the characterization of his departure from David A. Noyes & Co." and that he had "executed all certifications required of his role accurately and completely."
In January 2020, a Hamilton Superior Court judge ruled that Damer's case must be decided via FINRA's arbitration process, and Damer filed his claim with FINRA in March of that year. In his FINRA claim, Damer alleged breach of his employment contract and its amendment, tortious interference with business relationships, conversion, fraud and defamation.
In its ruling, the FINRA panel also ordered that the original explanation for Damer's termination from Noyes be removed from his BrokerCheck report, to be replaced with the language, "Company wished to move in a different strategic direction."
For its part, Sanctuary said in a prepared statement, "The FINRA decision is the result of a legacy employee matter involving a former executive of David A Noyes & Co. We stand by our decision to no longer employ this executive and that decision is not challenged by this ruling. We are pleased the arbitration panel has awarded the return of thousands of Noyes shares to Sanctuary Wealth. At all times we acted in our clients' best interests."
Please enable JavaScript to view this content.