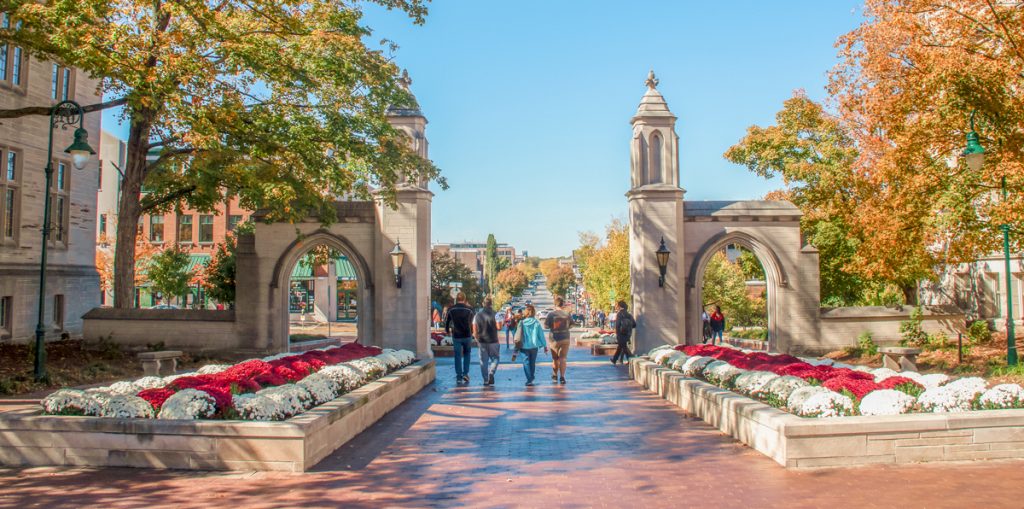 A former medical school student who sued the Indiana University School of Medicine and its top officials in a Title IX lawsuit has been ordered to pay the institution more than $20,000 despite a pending appeal before the 7th Circuit Court of Appeals.
The U.S. District Court for the Southern District of Indiana on Monday declared that IU filed a properly supported bill of costs requesting that John Doe be charged $20,568.56 in relation to the lawsuit he filed against the school.
Doe, proceeding under a pseudonym, sued the school after he was expelled following an investigation into sexual misconduct allegations.
In his suit, Doe asserted that the university, the trustees and university officials, including IUSM Dean Jay Hess and Senior Associate Dean for Medical Student Education Bradley Allen, violated Title IX and his 14th Amendment due process rights by depriving him of his protected liberty and property interests.
The Indiana Southern District Court previously partially granted the defendants' partial motion to dismiss in John Doe v. The Trustees of Indiana University, et al., 1:20-cv-02006.
However, Judge James Sweeney let stand the due process claims for prospective injunctive relief against Hess and Allen in their official capacities, noting that surviving claims against the officials would be considered in the decision on summary judgment.
Final judgment was entered in IU's favor in March, and an appeal is now pending.
In a Monday bill of costs order, Doe contested the $20,568.56 bill and requested that the district court stay ruling on costs pending the appeal.
He specifically questioned an Oct. 5, 2020, transcript invoice for $931.50, the expedite charges on deposition transcripts between Nov. 4-9, 2020, and a deposition transcript invoice from Sept. 1, 2021, as well as photocopying charges.
The district court, however, concluded Doe must pay.
"The Court is persuaded that the bill of costs is satisfactory without adjustment," Sweeney wrote. "The October 5, 2020, invoice was for a transcript of Doe's Title IX hearing. That cost is reasonable and necessary: both parties used the transcript; it was cited by the Court.
"The November 4–9 expedite charges were reasonable and necessary because of the accelerated discovery schedule imposed by the Court's Scheduling Order of October 14, 2020," Sweeney continued. "Accelerated discovery was instigated by Plaintiff's desire for an expeditious ruling on his Motion for Preliminary Injunction.
"The September 1, 2021 expedite charge is justified by the scheduling difficulties with deposing Plaintiff's damages expert. Finally, the photocopy charges of $971.60 (at $0.10 a page) are reasonable given the length and complexity of this case."
The district court observed that because Doe gave no argument in support of his request for a stay, it saw no reason to grant him one.
"The substantive appeal is still pending; this Order on costs can be appealed separately and consolidated, should Doe wish," Sweeney wrote. "… The Clerk is directed to tax costs to John Doe in the amount of $20,568.56 and include the costs in the judgment."
-Indiana Lawyer senior reporter Marilyn Odendahl contributed to this report.
Please enable JavaScript to view this content.