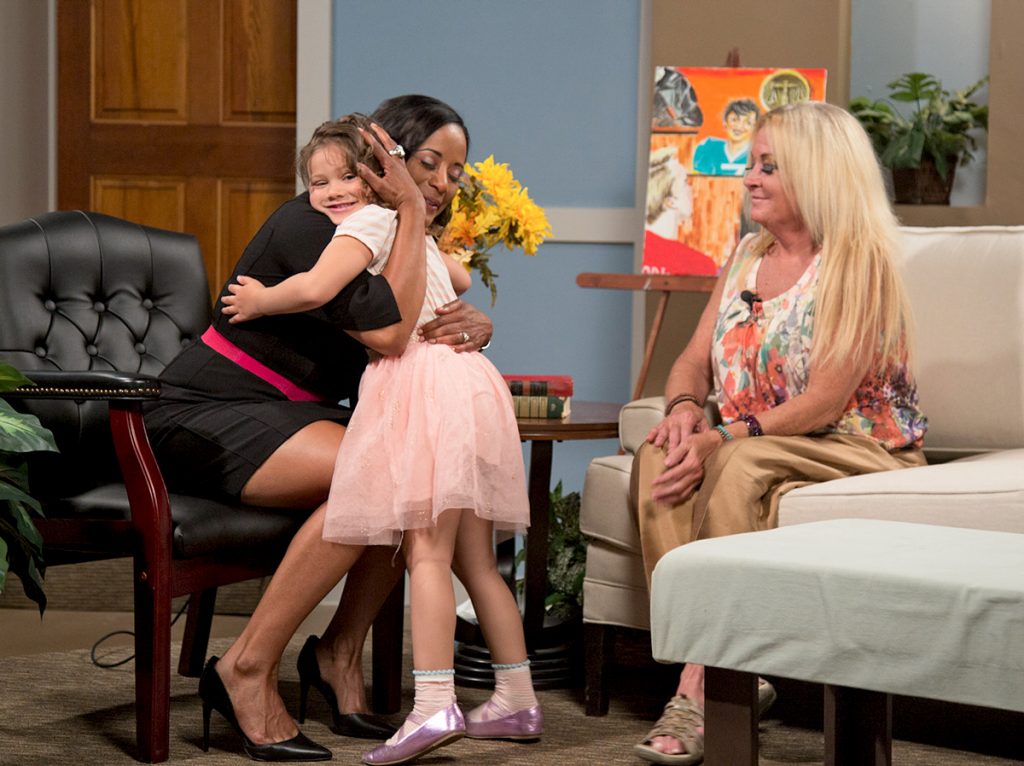 The importance of working for social change runs deep in the veins of adoption attorney Natalie Chavis, who's advocating for foster awareness through a new documentary series.
Chavis, a third-generation attorney, fell in love with adoptions as a new lawyer more than 20 years ago when her father handed her a stack of foster care cases. Since then, she said she's devoted 99% of her practice to foster care adoptions, working to find permanent homes for tens of thousands of children.
But the Indianapolis attorney personally felt the impact of the foster care system well before she entered the practice of law.
"I had tons of foster cousins. They felt like family," Chavis recalled of her childhood. Her maternal grandmother had fostered children while Chavis' mother was young, leading Chavis' aunt to do the same later as an adult. Meanwhile, Chavis' paternal grandfather served as a civil rights advocate and judge, instilling in her a passion for leaving an impact on her community.
"I got intrigued on both sides — it's kind of like this destiny came together. I just absolutely love it," Chavis said.
So much so, in fact, that in 2017 Chavis authored a short novel titled "Adopting Tiger." Inspired from her encounters with clients and the foster care system, Chavis penned a book about two families trying to adopt the same foster child. Her goal: bringing awareness to and destigmatizing the foster care system.
More than three years later, Chavis is guided by that same reasoning in filming "Foster Care: Perfect Imperfection," what could be Indiana's first foster care documentary where the system itself is the main character.
Taking a closer look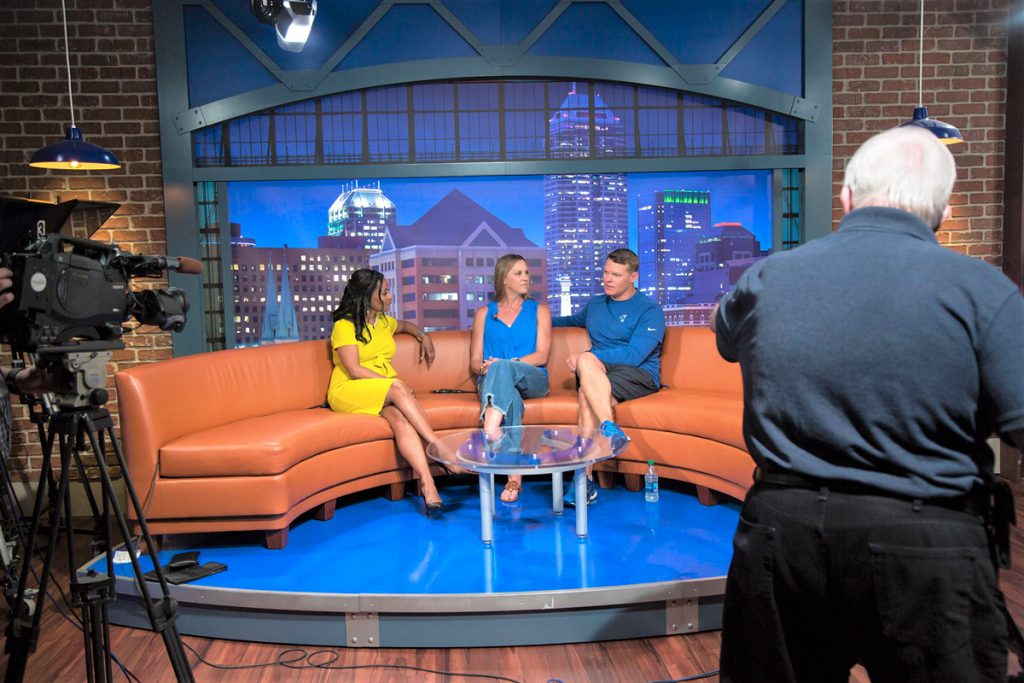 Hoping to reach as many people through as many outlets as possible, Chavis said she chose to create a televised documentary series as her latest avenue of spreading foster care awareness: "This unique approach gives viewers a broad stroke and a deep dive into brokenness, healing and recovery. The documentary explores the affect of trauma on the brain, how frailties affects families and service providers who make a difference. The film gets down to the why's and how's."
Each segment showcases new faces involved in foster care, including interviews with Indianapolis Colts general manager Chris Ballard about why his family chose to adopt their two young cousins out of foster care. In another segment, Chavis speaks with a grandmother who adopted her granddaughter after the girl's mother fell victim to the opioid epidemic.
Also important to include, Chavis noted, were voices from child welfare leaders, state representatives, judges and attorneys. Rather than focusing the four-part docuseries on just one foster family's story, Chavis decided to explore different facets of the foster care system from various perspectives to make it as comprehensive and inclusive as possible.
"When you swallow an aspirin, one person may want the aspirin to go to their shoulder, another to their head, another to their hip — my goal is once this 'aspirin' is swallowed, it will hit everybody somewhere," she explained. "That all emotions are invoked. You're happy, you're sad, you celebrate … The series should hit people differently and that's why I made the system the focus."
Raising awareness
Earlier this year, Indiana was recognized as the top state in the country for placing foster children into permanent homes through adoption. In fiscal year 2019, 2,489 Hoosier children were adopted through the Indiana Department of Child Services, according to Gov. Eric Holcomb.
But during Marion Superior Magistrate Judge Geoffrey Gaither's 25 years on the bench, the juvenile court jurist said that in comparison to the number of children in need of a foster home, less than half of the needed adults are available to serve as foster parents.
"The need is great," Gaither said, while also acknowledging it can be a challenge to ask people to give of themselves during a pandemic. "It takes a special kind of person, heart and disposition to open your home to someone else's child and responsibility."
Foster parents step into the shoes that parents should fill for their children, Gaither noted, and at the end of the day, all a child wants is to be loved.
"They want someone to listen, provide guidance and someone to love them," he said. "Sometimes it's nothing more than that. You'd be surprised how often that makes a difference."
Calling for action
Gaither said he hopes Chavis' docuseries will open the eyes of more people who are willing or open to the possibility of helping out the foster care community.
"There are a lot of people with untapped resources. I think this series could go a long way to opening their eyes and to raising awareness to have an opportunity to do these things," he said.
Brooke Clawson, vice president of foster care and adoption at Children's Bureau Inc., agreed, saying that she hopes viewers of the docuseries can also gain a better understanding of the experiences of the kids and families and the help that's available.
"Natalie is very much about the call to action from this," Clawson said. "'Here are some stories, here is some reality, here is some hope, here's how you can be involved.'"
There are several calls to action stemming from the docuseries, Clawson explained. Simply, a first step could look like reaching out to the Children's Bureau and asking questions about what it looks like to be a foster parent.
If someone wants to help but isn't interested or able to foster children, they can still help, Clawson assured. Donations of time and necessary materials can be critical for foster families receiving children, or families working to prevent separation.
"It's a lot to take on to be able to give this snapshot and really have it be impactful," Clawson said of the documentary. "I am excited about what (Chavis) is doing. She has so much energy for it."
Airing this month
The docuseries, which debuted on WHMB-TV 40 in Indianapolis on Oct. 31, has three more episodes airing on Nov. 7, Nov. 14 and Nov. 21. An additional virtual screening of two segments will be hosted by the Children's Bureau on National Adoption Day, Nov. 21.
Over the course of the past year, Chavis has invested her personal time, money and energy into imagining and crafting the series. She met once a week for more than a year with a contracted business to film and edit portions of the series, collected interviews, and poured all of her efforts into the project.
"It is such a labor of love. I put every ounce into it," she said. "Nothing is going to be perfect, but I left nothing on the field. I have given it everything I have to give, my whole heart."•
Please enable JavaScript to view this content.