The announcement of Frost Brown Todd's upcoming merger included the often-repeated reason for why many law firms combine: to better serve clients.
However, the combination between Frost Brown Todd and California-based AlvaradoSmith stands out. Not only will the expansion give the Midwestern law firm a broad footprint of three offices in the Golden State, but Frost Brown Todd will also be joining one of the nation's largest minority-owned and operated law firms.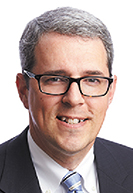 "Many of our clients have national or international reach, and we are deeply invested in knowing those clients' businesses and deeply invested in understanding the industries in which they operate," Adam Hall, Frost Brown Todd's CEO, said. "… We found a great partner in AlvaradoSmith where we can, together, invest in learning those clients' businesses and taking that knowledge, along with our legal skills, to probably serve them better as a unit."
The two firms will combine Jan. 1, 2023, and will have more than 575 attorneys in 17 offices across nine states, including Indiana, and Washington, D.C. In California, the firm will operate under the name Frost Brown Todd AlvaradoSmith for one year, then fully absorb the Frost Brown Todd name.
AlvaradoSmith was founded in 1993 and currently has 23 attorneys spread across offices in Los Angeles, Orange County and San Francisco. According to Raul Salinas, managing shareholder of the Los Angeles office, the firm was started by a group of attorneys who wanted to do the same work as large law firms but at lower rates, and be part of a minority-owned operation.
Salinas said AlvaradoSmith had been looking to grow through a combination and had "a number of dates with a number of firms." In Frost Brown Todd, the California shop found a firm that had the same culture and commitment to client service. Perhaps more importantly, he said, the attorneys like each other.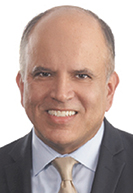 "So all these guys that we have met with pass what I call the beer-and-pizza test," Salinas said. "This sense of after work, when the day is done, you know, just somebody I'd go out and have a beer and a slice of pizza with and talk about not just what happened in law but what's happening outside in the world."
Growth spurt
The combination continues Frost Brown Todd's expansion streak. In August 2020, the firm opened an office in Houston, and the following February it arrived in the nation's capital.
"While there are advantages to just larger scale for law firms, we're not growing for growth's sake," Hall said. "We are targeting areas and we're targeting lawyers that fit what we are trying to do, which is to create a law firm that spans from coast to coast, that serves many different types of clients, but especially those kinds of middle-market, upper-middle-market clients."
Frost Brown Todd has been working in California because many of the industries the firm serves, such as energy, renewable energy, manufacturing, health care and technology, have a deep presence in the state. Yet to do the work, the firm either had to use local counsel or refer many clients to other attorneys.
Joining with AlvaradoSmith allows Frost Brown Todd to enter the California market "with some bulk," Hall said. Also, the West Coast firm has a history of serving middle-market clients and handling the "same kind of sophisticated matters" as FBT.
AlvaradoSmith's desire to expand was born from watching its business grow as more corporate clients enlisted vendors and service providers who reflected the country's growing diversity. Salinas said his firm's minority ownership and diverse ranks were attractive to companies.
In the 13 months that the two firms have met weekly to work through the combination details, AlvaradoSmith found that Frost Brown Todd understood the value of diversity. The Midwestern firm describes itself as a "early adopter" of having a full-time diversity, equity and inclusion professional for the past 15 years.
"They understood what we've come to know is that diversity brings value and it brings strength and it makes for a great team," Salinas said, noting that through the merger, AlvaradoSmith's message of diversity will have a national platform. "We talked to firms and weren't really sure that they got that, they understood that message. Frost Brown Todd did and that's why we love them so much."
Future growth
Once the merger is complete, Hall said the combined firm will start looking to bolster its ranks and offerings.
The plan is to grow the three California offices in the next 24 to 36 months through lateral hires. In addition, the leadership team wants to strengthen its cross-border presence. AlvaradoSmith's experience serving clients in Latin American countries is seen as complementing Frost Brown Todd's Latin America practice.
"That was one of the very attractive things to us in this combination is the strong brand that AlvaradoSmith has in the communities where they practice," Hall said. "… While we currently have attorneys that are out helping California clients and trying cases in California, this will be a huge boost to our ability to work together to really maximize our opportunities in California. And AlvaradoSmith has had some opportunities with clients that they represented that have national presences, so this will really help them to expand the services for some of those clients, as well."
Integration, to Salinas, is the key for the combined firm's success in California. Internally, the firms are working to merge their teams and technology. Externally, the attorneys will need to be out in the communities, serving on boards and getting involved in different nonprofits.
"In Frost Brown Todd, we talked to them about their level of community involvement, and it was right there alongside ours," Salinas said. "So I think that integration through service, through technology, through shared vision (will enable) the implementing and executing of what I think is a very successful growth strategy."•
Please enable JavaScript to view this content.