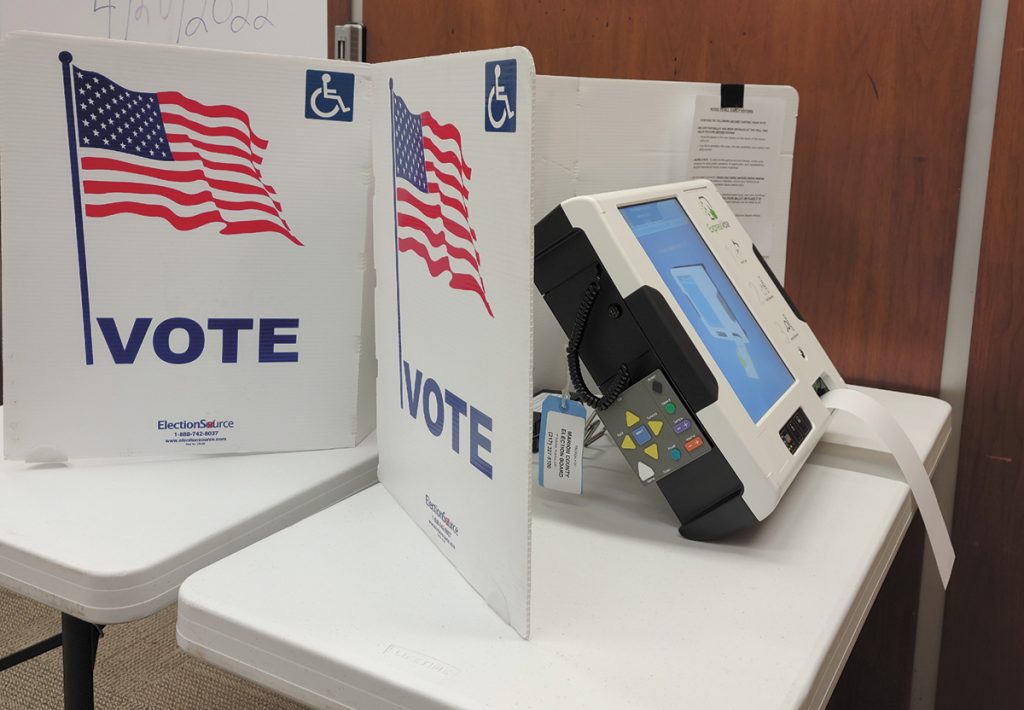 A federal lawsuit has been filed against the Gary Common Council after it allegedly failed to establish new election district lines by the Dec. 31 deadline.
According to a complaint filed by Barbara Bolling-Williams — a longtime Gary resident, attorney, the president of the NAACP Indiana State Conference and a national NAACP board member — the common council failed to comply with its statutory obligation of redistricting following the 2020 census. As a result, Bolling-Williams argues, the city's the districts are not substantially equal in population.
"As a proud Gary citizen for over fifty years, it's disheartening to see the city council neglect their duty by disregarding the law and failing to create fair, equitable, and representative maps," Bolling-Williams said in a statement. "It's a sign to the people that their voices won't be fairly taken into account in future elections. We deserve better."
According to a news release announcing the lawsuit, Gary "lost 11,000 residents between the 2010 and 2020 (census) counts. As a result, the current council districts have a population deviation of 24%. While the law does not require districts to be exactly equal in population, courts have held that more than a 10% deviation in district population may violate 14th Amendment equal protection."
The complaint references numerous state laws regarding when and how redistricting must take place in Gary and specifically alleges the Gary council failed to comply with Indiana Code § 36-4-6-3, which states that redistricting must be done by the second year after a U.S. census is completed.
Bolling-Williams is requesting a preliminary injunction and temporary restraining order from the Indiana Northern District Court preventing the local elections board from holding an election until district lines are redrawn. Her complaint alleges that she and other residents are suffering "irreparable harm," and that their First and 14th Amendment rights are being violated.
"From school boards to council members and beyond, local redistricting carries weight," Julia Vaughn, executive director of Common Cause Indiana, said in the news release. "The council's decision not to approve a redistricting plan will have immense implications on Gary, with local maps that are not representative of the communities they serve. We must hold our leaders accountable and demand they create maps that prioritize people over politics."
An initial hearing has been set for 1 p.m. CT on Feb. 1 in the Indiana Northern District Court. The case is Barbara Rollings v. Gary Common Council of City of Gary, Michelle Fajman in her official capacity as director of Lake County Board of Elections and Registration, and Lake County Board of Elections and Registration, 2:23-CV-00032.
Bolling-Williams is being represented by pro bono attorneys William Groth of the Vlink Law Firm and Tracy Coleman with Coleman Law Group. Online court records did not yet list an attorney for the defendants at Indiana Lawyer deadline.
As reported by the Northwest Indiana Times, an amendment to extend the redistricting deadline has been tacked onto House Bill 1116, which is currently moving through the Indiana Legislature. Should the amendment pass, it would give the Gary council as well as any other municipalities that did not redistrict before Jan. 1, until May 15, 2023, to finish their maps.
Additionally, the amendment provides that if a redistricting authority fails to adopt a new district plan or rectify the existing district plan as required by law, the secretary of state shall adopt a new district plan or rectify the existing one.
The amended version of HB 1116 passed the House Committee on Elections and Apportionment with a 6-4 vote on Wednesday. The bill has been recommitted to the Ways and Means Committee.
Please enable JavaScript to view this content.