The recent red strikethroughs scattered throughout the three-page Indiana Supreme Court order amending Admission and Discipline Rules 28 and 29 will impact all Hoosier lawyers and judges.
On June 6, the Supreme Court permanently amended continuing legal education rules to lift limits on distance education.
Last month's order vacated a pair of related orders entered by the high court early in the COVID-19 pandemic. The first, issued March 31, 2020, waived and amended certain distance-education limits, while the second, issued Sept. 23, 2020, provided that any CLE courses taken until further notice would not count toward the credit-hour limits on distance education.
With the recent rule change, there is now no cap on how many CLE hours can be completed online by Hoosier lawyers and judges.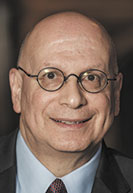 Bradley Skolnik, executive director for the Indiana Office of Admissions & Continuing Education, said the rule change is in line with nationwide trends, and as more Hoosier attorneys have grown comfortable with distance CLEs, the number of logged hours has also increased.
Skolnik said there was approximately 187,678 distance education credits reported for fiscal year 2021, a near 14-fold increase compared to the 13,500 distance CLE hours reported in 2017.
In addition to lifting distance CLE caps, the Supreme Court order also provides, under amendments to Rule 29, Sections 3(b)(2) and 3(b)(3), professional responsibility credit can be earned when the focus of a topic is "wellness or diversity, equity, and inclusion," and when at least 30 minutes of the course focuses on those issues.
While there is excitement at the new possibilities regarding the rule changes, bar leaders say they still feel the days of in-person CLE are far from over, and there's a component to a live event that can't be replicated via a recording or livestream.
In-person or online?
When creating a new CLE, whether it be online or in person, the Indiana State Bar Association follows a blueprint.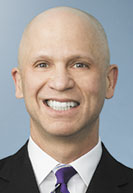 Drew Soshnick, partner at Faegre Drinker Biddle & Reath LLP and ISBA CLE Committee chair, said the organization has created a chart that is used by its sections and committees when formulating content and planning events. As the groups go through a series of questions, they determine what programming will best serve its members and in what format, he said.
Soshnick said bar associations in other states have asked the ISBA for its tool and have created similar models for designing their own programming.
As the pandemic has gone on and distance CLEs have become more commonplace, Soshnick said the ISBA has continued to hyper-analyze and track its CLE engagement.
"There was major concern, internally expressed, that less in-person CLEs would mean less opportunities for people to connect with colleagues, to have that interaction that is important to the growth and collegiality of the bar in Indiana," he said. "But oddly enough, as the pandemic has gone on, and as you've seen in other areas, there are lots of affinity groups or other groups putting together external opportunities to get together in person.
"… And ISBA is now, at this point, planning social gatherings around focus purposes rather than having the CLE serve that function," Soshnick continued. "So, yes, there has been thoughtfulness put into that in some concern expressed and addressed, (but) it's been a pivot, if you will, to other types of engagement to get lawyers throughout Indiana together in different settings, non-CLE based settings. And it, in part, derives from the fact that we've seen people doing things successfully virtually and because the lawyers have had an increased demand as to wanting to have more opportunities to have CLE virtually."
Soshnick credited Kristin Owens, who serves as the ISBA's CLE director and the liaison to the CLE Committee, and the professional staff at the bar for creating the current system.
The ISBA leads the state in offering on-demand CLEs, with dozens of programs accessible to members for free.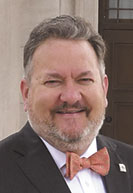 ISBA President Clayton Miller echoed Soshnick in thinking most CLEs will be virtual in the future, yet there will still be great value in having in-person events.
"I think we are seeing a trend toward more intentional events that are geared more toward the connectivity component, divorced from CLE," Miller said. "The two don't have to go hand-in-hand. Folks are getting more and more of their CLE online. … We don't want to lose the connectivity piece, which is also an important part of how we provide value to our members."
Both Miller and Skolnik noted that the option of distance CLE is beneficial to attorneys in rural areas who need to travel to a larger metro area for credit.
Indianapolis Bar Association President and Marion Superior Judge Alicia Gooden said the organization has assumed limits on distance CLE would be dropped, and the bar was prepared for the change.
She said distance CLE offerings are continuing to grow, but they are still getting outstanding attendance for their "destination" events, such as the Bench Bar Conference, which was recently hosted in Louisville, Kentucky.
"Our quote-unquote destination CLEs is what (members) want," Gooden said. "They want Bench Bar — we had the highest attendance of Bench Bar ever two weeks ago with 400 attendees. More than a vast majority were probably under 15 years of practice, and many were under 10 years of practice.
"We have a Wrigley Field (in Chicago) outing where we're taking a bus to a game, but we're doing a CLE on the bus. We're doing our destination CLE in Las Vegas, in November, where we'll have two days of CLE. … We've had more registrants by I think the first quarter of this year than we've had any other year prior when we've had destination CLE."
Standing apart
Sift through any attorney's email inbox on a given day and their spam folder will likely have multiple CLE offerings from national for-profit agencies.
While the groups offer cheap, generic CLEs for consumption, local bar associations feel they can still stand out in the crowd.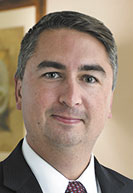 Evansville Bar Association President Joe Langerak IV of Stoll Keenon Ogden PLLC said he sees the recent rule change as a "double-edged sword." He said the Evansville Bar is making a big push for more in-person events this year, and fellow bars will need to continue to be in tune with the wants of their members.
"One of the sources of revenues for local bar associations is the delivery of CLE," Langerak said. "And I will tell you that most bar associations across Indiana believe that we can deliver a product that is as good if not better than any national agency that might be delivering that product, and we do that because we understand the needs of local lawyers and what they're really looking for.
"The concern is that as the profession goes remote, we're going to be competing with these national agencies, right?" Langerak continued. "Because they can scale up, and they have lower overhead. And so their price point is probably going to be lower. But we think that we're — and I'm not talking about us, specifically the EBA, I'm talking about all local bar associations in Indiana — I think we can deliver a better product that's going to be more meaningful to Indiana lawyers' practice than these national platforms."•
Please enable JavaScript to view this content.