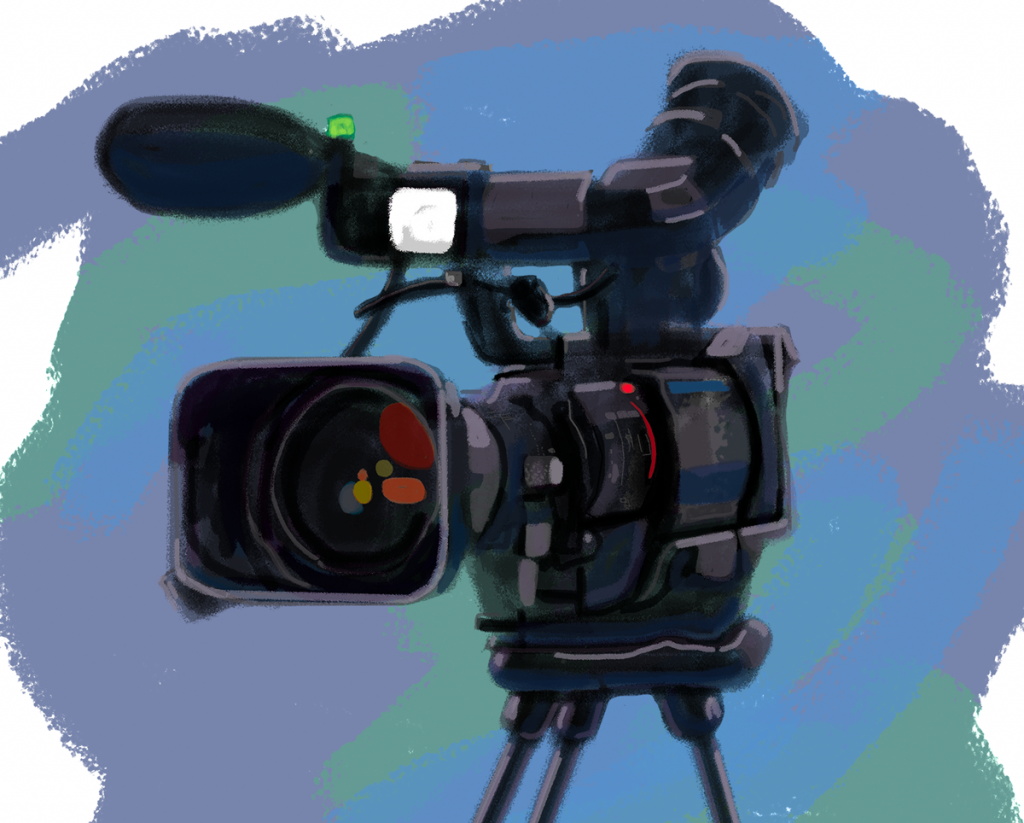 After a long day at the Indiana Supreme Court, then-Chief Justice Richard Givan went home and clicked on the nightly news. What he saw was a shock — footage of a criminal trial proceeding in Indianapolis blazoned on his television screen. He quickly picked up the phone.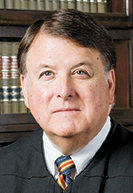 "Givan called the trial judge and said, 'You can't let them do that,'" recalled former Indiana Chief Justice Randall Shepard. "He had been very distressed."
Concern about cameras in Indiana courtrooms still lingers in 2022, but incremental steps have been taken to test those waters efficiently without muddying the waters of judicial process.
Last month, the Indiana Supreme Court announced it was seeking the public's input on a proposed rule amendment to Judicial Conduct Rule 2.17, which would give Indiana trial judges discretion to allow "news media" to broadcast, televise, record and photograph court proceedings. That's as long as the cameras don't distract court participants or impair the dignity of the proceedings, the proposed rule says.
Under the proposal, judges would have the discretion  to determine who is admitted as news media and under what conditions. Judges would also no longer need prior approval from the high court before permitting broadcasting.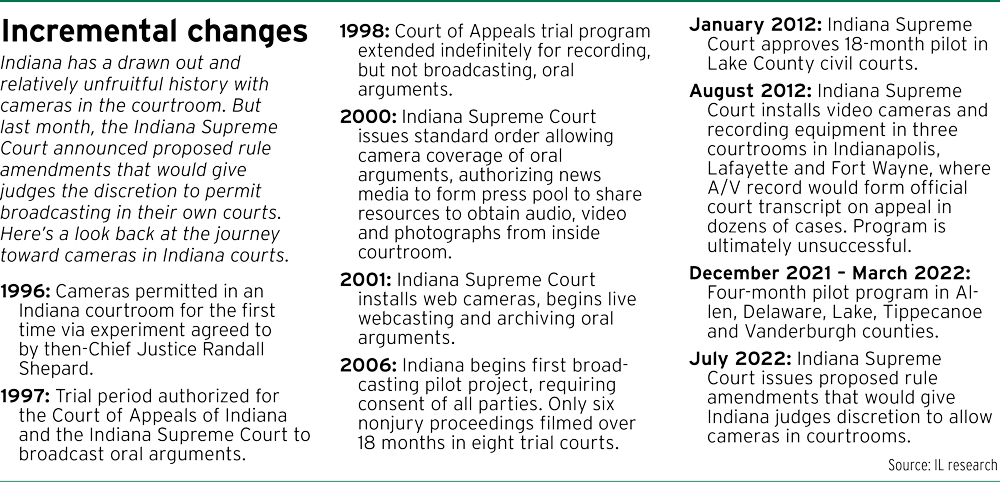 However, only certain criminal and civil cases would be available for coverage. That excludes proceedings already closed to the public either by state statute or Supreme Court rules.
Broadcasting would also be prohibited in cases involving minors, juvenile matters, sex-offense victims, jurors, attorney-client communications, bench conferences, and materials on counsel tables and judicial bench.
Judges could require news media to submit requests to broadcast a proceeding in advance and could limit or stop the broadcast at any time during the proceeding. Additionally, notice would be posted in the courtroom that news media personnel may be present for broadcasting purposes, but members of the general public would not be permitted to record or use cameras.
The proposed rules align closely with the framework used during the state's most recent cameras-in-the-courtroom pilot project, which began Dec. 1, 2021. Broadcasting was permitted in certain in-person proceedings during a four-month experiment in five Indiana trial courts.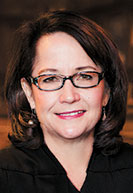 Judges involved in the pilot were Frances Gull of the Allen Superior Court; Marianne Vorhees of the Delaware Circuit Court; Bruce Parent of Lake Superior Court, Civil Division Room 7; Sean Persin of the Tippecanoe Circuit Court; and Leslie Shively of the Vanderburgh Superior Court.
"The reason we put out the public comment is so we can hear from people all over the state about what their concerns are," current Indiana Chief Justice Loretta Rush said.
At the close of the pilot this past spring, surveys were distributed to judges, attorneys, jurors, the media and the public in each participating county. Survey questions asked, among other topics, whether the media were respectful during court proceedings, if cameras in court were a distraction, or if it appeared that the cameras impacted the hearing or the testimony of witnesses.
"The vast majority thought the behavior of the attorneys did not change," Rush said. "The majority of people felt that it increased public understanding."
In total, 41 media requests were approved and two requests were denied due to confidentiality and safety concerns. Rush noted there were no requests made in Lake or Vanderburgh counties.
"So (there were) very few media requests even in the pilot counties," she said. "But we did get enough that we're able to get some information."
Broadcasting requests were made for case types across the board, Rush said, ranging from initial hearings and bond reductions to firearm seizures, jury trials, modifications of sentencing and more.
Getting feedback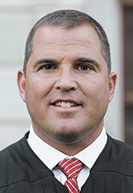 About 20 requests to broadcast were submitted in Tippecanoe County, Persin said. With the exception of some Purdue University student reporters, Persin said most of the requests were related to high-profile cases.
"It appeared that almost everyone forgot that cameras were in the courtroom once the proceedings started," he said. "Again, cameras were only present in cases where there was going to be strong media presence anyhow."
Logistically, Persin said if courts plan to regularly broadcast trials, they might want to invest in discrete cameras owned by the court instead of allowing large cameras with lights. But their presence wasn't disruptive, he said.
Attorneys, jurors and witnesses in Vorhees' Delaware County courtroom did not seem affected by having cameras around, she said. Ball State University journalism students made up the lion's share of reporters in her court, covering dozens of hearings.
Feedback was a mixed bag, Vorhees said. Responses were generally positive about the court's transparency, but concerns were raised after some broadcasted clips were distorted on social media.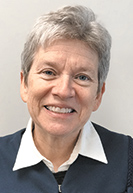 "People taking the broadcasted footage and cutting it, reposting it and putting their own spin on it," Vorhees said. "That was concerning for the prosecutors."
Other concerns were raised about maintaining witness confidentiality. However, Vorhees said there was no issue with jurors.
Judges Parent and Shively said they were disappointed there were no media requests in their courts during the pilot.
"It's too bad because, you know, we would have been set up here to do it," Shively said. "And I think we would we see some good feedback from the public."
Shively said the best way for Hoosiers to understand what really happens in court is to watch it firsthand. He said he thought the experiment would be "illuminating" on the workings of the judiciary.
"I really wanted to give this thing a shot," he said. "I thought that the Supreme Court had put together some very clear and workable guidelines that balance the interests of the litigants and the public's right to know."
Parent said he would have been ready to accommodate cameras in his court. He said he's grateful the high court is proposing a rule amendment on the issue.
"I think the transparency is refreshing," Parent said. "And I am glad that they're brave enough to do this."
Slow but steady
Although Indiana has not yet finalized the option for all courts to permit cameras and broadcasting, Rush said it's not for lack of trying.
"We had tried to pilot before and didn't have many takers on it," she said. "Then, when I was a trial court judge, I was part of a pilot where we videotaped court proceedings. So we've tried different ones. I mean, that's our job as a judiciary, to be forward-thinking."
Indiana began cracking the door to cameras in court in the mid-1990s, when then-Chief Justice Shepard agreed to the state's first cameras pilot project. He recalled "very bad experiences" in the early days of television, when zero rules existed when it came to broadcasting proceedings.
Shepard, pointing to the incident that occurred decades ago with Chief Justice Givan, said one fear in that instance stemmed from the potential risk of having to cut short key moments from proceedings in order to fit a one- or two-minute time slot on the evening news. The concern was inaccurately portraying the events of a case that would, in turn, affect public attitudes about one of the parties or a witness.
"There is a lot to be said for making this sort of news more easily accessible," Shepard said. "What the courts have been trying to do over time is grow that availability, paying attention to any possible downsides."•
Please enable JavaScript to view this content.