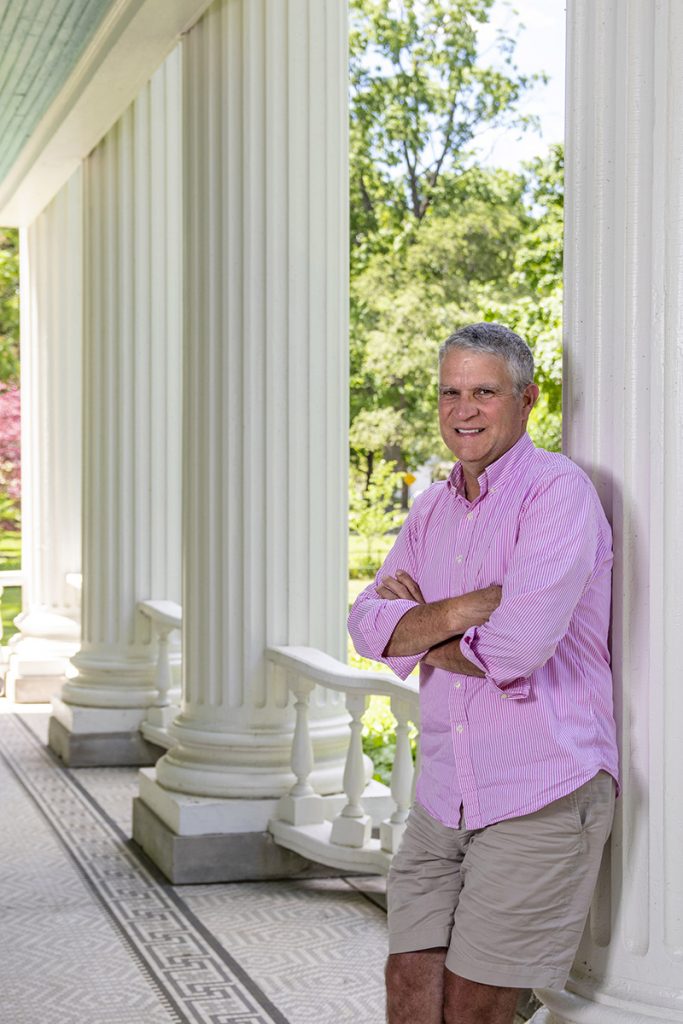 On a sunny July evening, a breeze rustled the leaves of the trees shadowing Elkhart attorney Tim Shelly's historic home as he stood in the shade, quietly securing a porch rail.
The gargantuan structure — equipped with more than a dozen strong columns and crowned with a lunette — has been a continual preservation project for Shelly for the past three decades. To him, it's just another satisfaction of completing an honest day's work.
Shelly, a partner at Warrick & Boyn LLP, has been characterized as a leader in Indiana historic preservation circles for years due to his devotion to revitalizing his local and state communities.
This fall, those efforts will be recognized when Shelly is awarded Indiana Landmarks' 2022 Williamson Prize for outstanding leadership in historic preservation in recognition of the decades he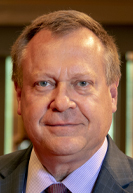 has spent advocating for Indiana's historic buildings.
"Tim leads by example, championing not only preservation and philanthropy in his own community but at the state and national level, as well," Marsh Davis, president of Indiana Landmarks, said in a news release. "He truly embodies the tenets of the Williamson Prize."
Sweat equity
A passion for preserving Indiana history and architectural integrity was instilled in Shelly at a young age by his grandfather, who made sure his grandson was educated on Indiana's historic sites and buildings.
As a kid growing up in the Garfield Park neighborhood of Indianapolis and visiting family in historic Fountain Square, Shelly said he always admired the "cool old places" in the neighborhoods around him.
Later in life, when Shelly and his wife moved to Elkhart in 1985, they stumbled upon a home project nestled on one of the city's local rivers. The young couple tested their renovation skills by practicing on the small vernacular Victorian residence.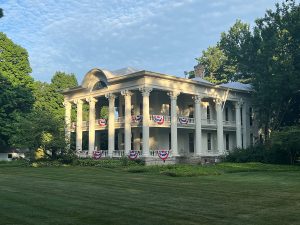 After determining the house had good bones, the couple put in their sweat equity to complete the renovation. They lived in the house for several years after completing the renovation before a much larger project down the street began beckoning.
The property was a looming 1874 Neoclassical mansion with soaring white pillars and a sweeping lawn that required an equally large amount of TLC. The overgrown home once belonged to Col. Charles G. Conn, whose Conn Instrument Company in Elkhart once held status as the world's largest manufacturer of band instruments.
"It was kind of the spooky house of the neighborhood when we bought it," Shelly joked. "Cosmetically, it needed some significant work."
After going back and forth about whether to take a chance on the home for more than a year, the couple got the keys and got to work. They began restoring the mansion's original features, undoing years of disrepair and neglect.
Now, 30 years later, Shelly calls the once Halloween-like mansion "home."
Preserving history
The process of renovating historic properties often comes with a lot of questions and many problems.
"I describe old houses like an infant child. It's always there and always needs something," Shelly said. "That's just the way it is."
While working on a preservation project, Shelly must decide whether to hire a contractor or do the work himself.
If a contractor has a crew of reputable workers with years of experience in their specific fields, like carpentry, they've got the job. The highly technical work and demolition are typically contracted out, Shelly said.
"When I look at historic properties I ask, is the structure sound? I don't want to have to put a new foundation in or say, this part of the building is sagging over here," he said.
As for the landscaping, painting, stripping of woodwork and other cosmetic aspects of the process, Shelly and his wife do that on their own.
"We're not afraid to take that on," he said. But he added with a laugh, "It gets harder as I get older."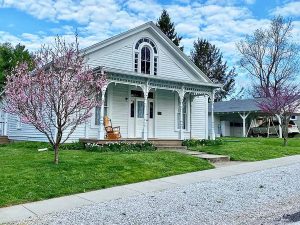 Since renovating those first two homes, Shelly has purchased and preserved seven pieces of historic property across the state. The structures range from mansions to historic farms to small boating cabins. He even owns and brought back to life the boyhood home of famous Indiana painter T.C. Steele, of whom he is a distant relative.
The Steele home — located in Waveland, just east of Turkey Run State Park — was a conundrum for many years when Shelly served as Indiana Landmarks' board chairman. Steele lived in the Greek Revival-style cottage from 1852 to 1870 with his family. But more than a century later, deterioration and a proposed highway threatened it.
As leadership debated what to do with the home to save it from ruin, Shelly decided he would take care of it. He purchased the home without having laid eyes on the structure and got to work.
"He saw the potential," Davis, who has worked with Shelly at Indiana Landmarks, told Indiana Lawyer.
Shelly worked with local businesses and contractors to restore the original 30-foot-by-30-foot structure, which now includes an addition on the back with a kitchen and bathroom. Today, it's used as a retreat for artists and a learning opportunity for local students.
"The T.C. Steele home was kind of the poster child for those types of real estate that keep popping up in historic preservation areas," he said.
Leading by example
In the 15 years that Davis has known Shelly, Davis has come to at least two conclusions about his friend's character: He's self-effacing and as genuine as can be.
"He does a lot of very good work but he doesn't expect to be credited for it," Davis said. "It's a rare quality among people. He's a servant leader."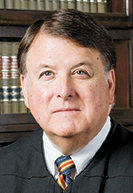 A mutual interest in historic preservation connected Shelly and former Indiana Chief Justice Randall Shepard, who is also a former chair of Indiana Landmarks. Shepard similarly described Shelly as being self-effacing and friendly, praising him as the "very model of a fine leader and friend."
"In the time I've known him, I've learned a lot about leadership in preservation and other fields by watching Tim at work," Shepard said. "He has been a terrific model for others, including me."
Shelly, who will be honored for his work as part of Indiana Landmarks' annual meeting on Sept. 10 in Indianapolis, said historic preservation is important because it's a way for people to enjoy art and beauty each day without realizing it.
"You know, if you look and see the effort at architecture and design and craftsmanship and skill that was put into houses 100 to 150 years ago, it just makes you feel better," he said.
Walking down the street, driving home or taking a stroll during the workday can promote simple awe and pleasure in the structures around us, he said.
"That design, that skill, that artistic element brings a little calmness to you on a daily basis," Shelly said. "I think all of a sudden, we start just tearing out everything and putting in parking lots. And even if it's just green space or an empty lot, you know, you don't have quite the same visceral feeling about it."•
Please enable JavaScript to view this content.