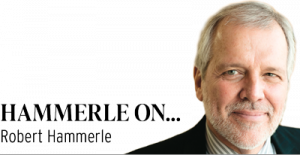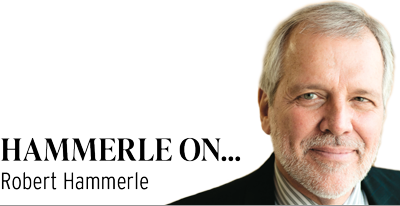 "Avatar: The Way of Water"

This is a devastating, powerful film that will leave you entranced. Sure, it lasts three hours, 12 minutes but I went to see it with three friends, the youngest 66, and no one left for the bathroom until the film's conclusion! I need say no more!
We saw it at one of the best theaters in the world, the Indiana State Museum IMAX in downtown Indianapolis. Wearing 3D glasses, you watch Jake Sully (Sam Worthington) and Neytiri (Zoe Saldana) lead their family to find a location on Pandora to avoid a human threat seeking their destruction.
Jake, a former human who is now a Na'vi, is confronted by Miles Quaritch (Stephen Lang), an old nemesis whom he killed in the first film. He and his former human soldiers are now converted to Na'vis seeking vengeance. Lang gives an unforgettable performance as a twisted soul bent on nothing more than the death of Sully.
To survive, Jake, Neytiri and their four children flee the forest and are welcomed into an island region. Run by Tonowari (Cliff Curtis) and his wife (an unrecognizable Kate Winslet), they welcome Sully's family even though it could lead to their own destruction.
Before Quaritch and his sadistic group of killers arrive, you watch Sully's kids explore the water environment with kids of the native clan called Metkayina. The scenes are stunning as you watch them interrelate with large water beasts known as Tulkuns.
In the process you get to know Sully's kids. His two sons, Neteyam (Jamie Flatters) and Lo'ak (Britain Dalton), don't always follow dad's advice, which leads to trouble. Their daughter Tuk (Trinity Jo-Li Bliss) is a smart little girl, and their adopted daughter Kiri (Sigourney Weaver) is the offspring of Weaver's character in the first film.
The last half of the film focuses on the battle between Quaritch and the island people. It is heartbreaking to watch good people die. In addition, the killing of the Tulkuns, who are highly intelligent, will bring a tear to your eye.
The plot thickens throughout the entire film. A new character named Spider (Jack Champion), a human that is part of the Na'vi clan, has a suspected connection to Quaritch that becomes a centerpiece of the film.
In any event, you will love this movie. You will never forget Sully and Neytiri in battle, particularly as she overcomes devastating sadness. On top of that, the soundtrack is captivating.
This is a movie that defines why movie theaters exist.
"She Said"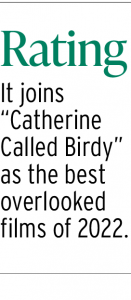 This is a film that all women should see even if you are not a movie fan. It tells the story of two female New York Times journalists who publish a report exposing the sexual misconduct of the powerful Hollywood magnate Harvey Weinstein, and in the process launch the #MeToo movement.
Zoe Kazan and Carey Mulligan do a tremendous job playing the reporters, Jodi Kantor and Megan Twohey. Both married with children, they have great husbands that let them travel to do interviews with a long list of Weinstein's victims.
They discover that Weinstein and his Miramax subordinates bought off his victims by having them sign nondisclosure agreements. While they received payments, in most cases their personal and professional lives were ruined.
Ironically, both Kantor and Twohey were haunted by the lackluster public response when they exposed Donald Trump's sexual misconduct. Would the reaction to Weinstein's lecherous, ghastly misbehavior be any different?
But thanks to several brave women who decided to risk everything and go public in the Times story, Weinstein was held accountable. With convictions in both New York and California, he is likely to spend his life in prison.
This is a significant film that allows all women to rise from the shadows and bring meaningful attention to the subject of sexual assault and harassment in the workplace. Weinstein has been condemned to hell on earth and others should join him.
Let's stop pretending that all women are treated as equals to men in the workplace. Keep the #MeToo movement on society's front burner.•
__________
Robert Hammerle practices criminal law in Indianapolis. When he is not in the courtroom or the office, Bob can likely be found at one of his favorite movie theaters preparing to review the latest films. To read more of his reviews, visit www.bigmouthbobs.com. Opinions expressed are those of the author.
Please enable JavaScript to view this content.