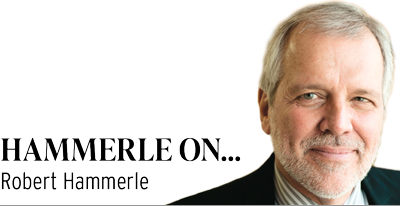 Once again, the Academy Awards nomination process raises serious concerns. It is profoundly disappointing that "Little Women" director Greta Gerwig lost out to five men in the Best Director category and that Jennifer Lopez was ignored after her memorable role in "Hustlers."
Combine that with the failure to include "Linda Ronstadt: The Sound of My Voice" and "One Child Nation" in the Best Documentary category and you are left wondering if sex and racism continue to lurk under Hollywood's outer surface.
Regardless, here are my picks, which I once again anticipate will be largely wrong when the awards are presented on Sunday.
Best picture: Laugh if you like, but I pick "Jojo Rabbit." I saw it three times, though I will still applaud if either "1917" or "Once Upon a Time in Hollywood" wins.
Best actor: Joaquin Phoenix ("Joker"). I hate making this pick as I think Jonathan Pryce ("The Two Popes") is far more deserving. But far too many people disagree with me, so I have to bite the bullet.
Best actress: Renee Zellweger. "Judy" was not a great movie, but this was a great performance.
Best supporting actor: Brad Pitt for "Once Upon a Time in Hollywood." This pick was a no-brainer.
Best supporting actress: Scarlett Johansson. Laura Dern is the favorite, but Johansson made "Jojo Rabbit" legendary.
Best animated feature: "Toy Story 4." It is a shame that "How to Train Your Dragon" can't share this award.
Best cinematography: "1917." The work by Roger Deakins may very well elevate this film to best picture.
Best costume design: "Little Women." Lord, these women were beautifully attired.
Best director: Quentin Tarantino, "Once Upon a Time in Hollywood." Tarantino has never won this award. It's time.
Best film editing: "Jojo Rabbit." Once again, I'm going out on a limb with this pick. "Parasite" or "Joker" could win, but I don't care if I again go down with the ship.
Best international film: "Parasite." An easy pick even though "Pain and Glory" and "Honeyland" are far better films.
Best original music score: "1917." A close call over "Little Women."
Best original song: "(I'm Gonna) Love Me Again" from "Rocketman." Give it to Elton John, even though "I Can't Let You Throw Yourself Away" from "Toy Story 4" and "Into the Unknown" ("Frozen 2") are equally deserving.
Best sound editing and mixing: "Ford v Ferrari." This marvelous film stands out in this category.
Best makeup and hairstyling: "Bombshell."
Best production design: "1917."
Best visual effects: "1917."
Best adapted screenplay: "Little Women." If the Oscar voters are to preserve any dignity, this has to go to Greta Gerwig, though "The Two Popes" is nipping at her heels.
Best original screenplay: "Once Upon a Time in Hollywood." Hoping that "Parasite" doesn't prevail, this looks like Tarantino's year.
Best documentary feature: Either "American Factory" or "Honeyland." Having noted my disgust given the films ignored, I haven't seen any of the nominated films. However, my friend Steve Brock has, and he picks "American Factory" over "Honeyland." Who knows?
So there you are. Mock me all you want when "Jojo Rabbit" falls down the expected rabbit hole.•
• Robert Hammerle practices criminal law in Indianapolis. When he is not in the courtroom or the office, Bob can likely be found at one of his favorite movie theaters preparing to review the latest films. To read more of his reviews, visit www.bigmouthbobs.com. Opinions expressed are those of the author.
Please enable JavaScript to view this content.