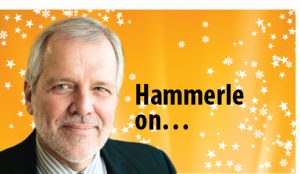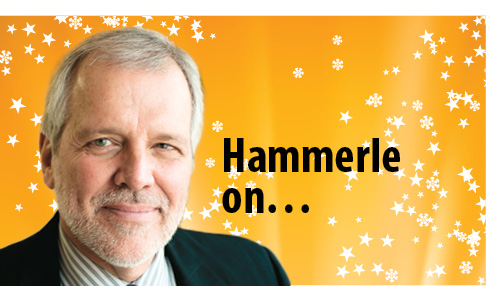 "Blinded by the Light"
Isn't it fascinating that three relatively unknown actors with genetic ties to India and Egypt have given us performances that have dominated the big screen? First it was Dev Patel in "Slumdog Millionaire" (2008), "Lion" (2016) and "Hotel Mumbai" (2018). He was followed by Rami Malek with his Oscar-winning performance in "Bohemian Rhapsody." Then Himesh Patel charmed us with his lead performance in this year's magnificent "Yesterday." Now we have Viveik Kalra, who gives a stunning performance as Javed, a Pakistani teenage immigrant living in Luton, England in "Blinded by the Light."
Director Gurinder Chadha, who previously rewarded us with "Bend It Like Beckham" (2002), has this film take place in 1987 when racial hatred aimed at Muslim immigrants dominates Javed and his family's existence. On top of that, he has a controlling father, played memorably by Kulvinder Ghir, who follows a Pakistani custom of being the king of his family's tiny castle.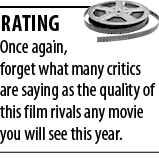 Javed's only escape is to write poetry, which he keeps at home. Wanting to pursue an education in college instead of taking a factory job that his father constantly urges, Javed's life changes when his friend Roops, warmly played by Aaron Phagura, gives him two Bruce Springsteen discs. Javed is immediately overwhelmed as he finds both hope and guidance from Springsteen's lyrics.
The rest of the film becomes a comic wonder wrapped around a social meaning having impact in our country today. To begin with, the interaction between Javed, his girlfriend Eliza, played by Nell Williams with an unforgettable enchanting smile, and Roops will repeatedly bring tears to your eyes as you wipe them away laughing. You watch them confront racial taunts as Javed's thoughts of Springsteen's lyrics repeatedly surround him onscreen.
Yet there are moments of magic where Javed and others sing a Springsteen song in a market at school where many join in and proceed to engage in some unforgettable dance scenes. Additionally, there are several glorious moments involving Rob Brydon, who plays the father of Javed's close friend Matt (Dean-Charles Chapman). Brydon, who you may remember from his hysterical performances with Steve Coogan in the three "Trip" films, engages in one of the most entertaining moments you will see in any movie as he joins with Javed in a song-and-dance sequence surrounded by customers in his store. The emotional impact is dazzling.
And then there is the performance of Hayley Atwell as Ms. Clay, Javed's teacher in a literary class. When Javed feels that his writing will never be recognized, she provides encouragement and important contacts that allow Javed to meaningfully pursue his dreams.
I clearly love this film. Those of you who read my reviews know that I make no apologies about becoming emotional viewing many films. Let me emphatically state without exaggeration that I don't remember sitting for long periods of time with tears in my eyes as I did in this heart-warming film. Springsteen's music will make you want to stand up and dance with the young actors onscreen.
The beginning of this film notes that the movie is based on a true story. While I don't dare give away the memorable ending, it is filled with a bit of irony. As Javed prepares to visit the United States after winning an award, his father warns him to be careful as many in the States discriminate against Pakistani Muslims. Javed memorably responds that he is not worried as the United States provides a home to everyone.
As I listen to our president and his supporters rant about the dangers of an immigrant invasion, I wish Javed had been right.
"The Peanut Butter Falcon"
"The Peanut Butter Falcon," directed by Tyler Nilson and Michael Schwartz, tells the story of a teenage boy with Down syndrome who escapes from a residential nursing home to pursue a career as a professional wrestler. He immediately hooks up with a lonely fisherman who is wanted for stealing clams from pots owned by others and setting fire to their remaining pots stored on a dock.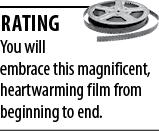 While there are a number of wonderful actors in this engaging film, Zak Gottsagen gives a remarkable performance in his role as Zak, a kid who clearly recognizes and understands his Down syndrome condition. Hollywood should follow its lead where it awarded the 6-year-old Shirley Temple with a special Oscar in 1934 by giving Gottsagen the same award this year.
Zak escapes the institution with the help of an aging resident by the name of Carl, played by Bruce Dern in a role that replicates his contribution in Quentin Tarantino's "Once Upon a Time in Hollywood." It is funny beyond words to watch Zak escape through a barred window pried open by Carl as he is forced to wear nothing but underwear on his pudgy body. His goal is to find his wrestling idol, The Salt Water Redneck (Thomas Haden Church), so that he can be trained to follow in his hero's footsteps.
This remarkable film constantly captures your attention with unexpected developments. Shia LaBeouf, here playing the outlaw known as Tyler, has never given a better performance. Discovering Zak hiding in his boat as he tries to escape his armed pursuers, the two of them proceed to develop a friendship seldom seen in any film. Teaching Zak how to swim along while using a handshake that only cool guys employ, LaBeouf shines at every turn as he tries escaping his guilt on causing the death of a beloved brother (Jon Bernthal) in a traffic accident.
While the talented John Hawkes, who you may remember from his role in the memorable "Deadwood" TV series, captures your attention as an angry fisherman who seeks to get even with LaBeouf's Tyler, Dakota Johnson gives a performance that continues to establish her role as a major Hollywood actress. Here she plays Eleanor, a widow working at the residential treatment center who is assigned to find Zak and return him to the facility. To Johnson's credit, she continues to help all of us forget her role in the lamentable "Fifty Shades" films while having the courage to branch out with artistically edgy performances as seen in both "Suspiria" and "Bad Times at the El Royale," both released last year.
The strength of this movie is that it focuses on the importance of family. All three lead characters are alone while suffering from an emotional isolation that leaves them seeking to find redemption. In the process, a family is formed that none of them expected.
This film defines my passion for the movies. Walking into the theater feeling like an emotionally spent criminal defense lawyer, I leave with a smile on my face.•
• Robert Hammerle practices criminal law in Indianapolis. When he is not in the courtroom or the office, Bob can likely be found at one of his favorite movie theaters preparing to review the latest films. To read more of his reviews, visit www.bigmouthbobs.com. Opinions expressed are those of the author.
Please enable JavaScript to view this content.