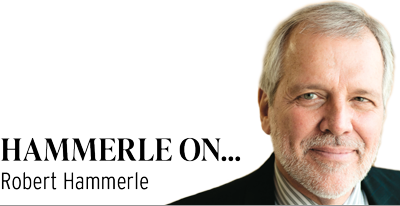 "Bullet Train"
The best and worst description of "Bullet Train" comes from my good friend, Dr. K. We saw it together and he loved the entire film. Having barely tolerated it, I responded, "Thank God you are a better surgeon than a movie critic"!
So, there you have it. The film, two hours long, covers a rapid train ride in Japan. Brad Pitt plays Ladybug, an aging assassin going through therapy. His task to find a briefcase is quickly derailed as he encounters a deranged group of killers that dominate the entire film.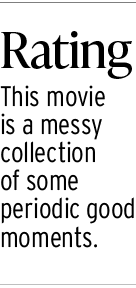 The plot, to the extent that it exists, is irrelevant. With the exception of one female adversary played by Joey King, this is a guy's movie on and off the screen.
Directed by David Leitch, a former stunt double of Brad Pitt and a co-director of "John Wick," the film involves little more than a constant fist fight from one end of the train to the other. The good news is some of the performances were fun to watch even for a cynic like me.
As you might expect, Pitt is the glue that keeps "Bullet Train" from quickly collapsing. He holds your attention as he repeatedly gets the crap kicked out of him.
On top of that, you will love the performances of Aaron Taylor-Johnson and Brian Tyree Henry, playing two brothers named Tangerine and Lemon. While they are professional assassins like everyone else in this demented film, they prove to be sophisticated thugs with an unintentional sense of humor.
I suppose I should also mention small, borderline forgettable performances from Michael Shannon, Sandra Bullock, Ryan Reynolds and Channing Tatum. You are left wishing that director Leitch had spent more time on the fine role of Bad Bunny as the killer known as Wolf and less time on them.
Finally, the film culminates with a madman seeking revenge on most of those who have survived the train's chaos. In the process, you see many flashbacks into our principal characters' past that will leave you wondering if the ending is mercifully near.
So, if you see the film, invoke the spirit of Dr. K and leave me in your rearview mirror.
"Fire of Love"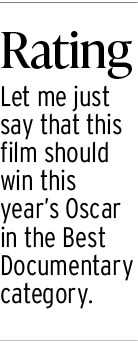 I had the pleasure of seeing this movie with two old friends. Both are bright, funny and very caustic. While neither is easily entertained in the theater, they both recognize a good film when it falls into their laps.
We all felt that this was not just a good film, but a great one. It told a powerful story about many of Earth's volcanoes, both now and in the past, that had a mesmerizing impact on each of us.
The movie tells the story of Maurice and Katia Krafft, husband and wife volcanologists. Born in France, they travel around the globe filming volcanoes as they erupted.
But you need to know that the film begins on June 2, 1991, while our couple was taking footage of Mount Unzen in Japan. Tragically, it erupted the next day, killing Maurice and Katia as part of the mountain collapsed.
But this heartbreaking knowledge adds to the power of the film. It allows the viewer to embrace our couple from the time they met in the 1960s to the following decades when they risk death filming massive lava flows.
You will be glued to your seats as you watch some of the greatest cinematography to ever hit the big screen. Maurice and Katia stand on the edge of red lava streams that explode in massive red cinders that fill the screen.
Ironically, the film is really not a love story. Our couple tolerate their occasional excesses as Maurice does the filming and Katia takes the pictures. He jokes on film that their relationship was "volcanic." She smiles in response.
This film is a great cinematic experience. Maurice and Katia accepted the risks involved in exploring volcanoes so that mankind could save many humans by learning when a mountain danced on the edge of an eruption.
Let me just say that the love in this film represented an audience's attachment to our wonderful couple. Sure, they died at the top of their game, but they both lived by the motto that it was better to die young leading an exciting life rather than to grow old living a boring one.•
__________
Robert Hammerle practices criminal law in Indianapolis. When he is not in the courtroom or the office, Bob can likely be found at one of his favorite movie theaters preparing to review the latest films. To read more of his reviews, visit www.bigmouthbobs.com. Opinions expressed are those of the author.
Please enable JavaScript to view this content.