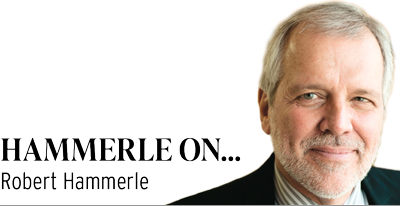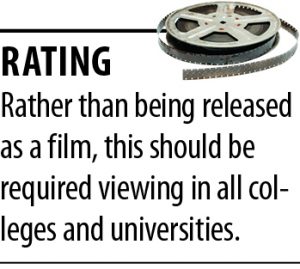 "C'mon C'mon"
This is a valuable film despite the fact it is not particularly entertaining. In a world where all adults face unexpected twists and turns, how do we expect kids to adjust?
In this film, Joaquin Phoenix plays Johnny, a radio journalist crossing the country interviewing children. Single, he agrees to watch his nephew Jesse so that Viv, his sister and Jesse's mother, can take time to care for her emotionally troubled husband.
The strength of the film flows from the performances of Gaby Hoffman as Viv and Woody Norman as Jesse. When Johnny is forced to leave L.A. where Viv lives and takes Jesse to New York where he works, an adventure begins that strengthens all three of them.
As noted above, I found this film to be more socially meaningful than entertaining. It functions more as an educational seminar where you watch kids reflect on their future and adults attempt to deal with life's occasional agonies.
In the process, Johnny and Viv reconnect in a way that will warm your heart, and Jesse finds a way to burst out of an emotional cocoon where he finds strength from smiling.
As I watched this movie, I kept thinking of that young boy who shot and killed those students in Michigan. He was obviously emotionally disturbed and fell through society's cracks where no one was able to help.
This film is a reminder that all children need our love and care. That is why I firmly believe that public schools should be open 12 months each year, not nine. Eliminate summer vacations where many kids are lost to the street.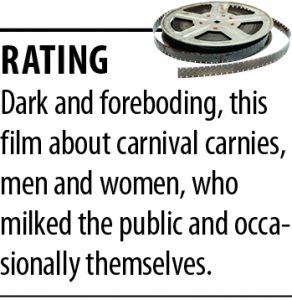 "Nightmare Alley"
Only Guillermo del Toro has the talent to make a depressing movie entertaining. Here he brings to life the circus carnivals that used to bring their rides and freak shows to rural America.
In summary fashion, Bradley Cooper plays Stanton Carlisle, a disreputable soul who stumbles on a circus with unknown intentions. Given a job by the sideshow proprietor played by Willem Dafoe, he quickly learns how to fake reading minds with the help of Toni Collette and her alcoholic husband, David Strathairn.
Cooper's character eventually leaves with Rooney Mara, who has been performing as an electrified girl. He decides to take his mind reading talent to a larger, wealthier crowd. However, the conman gets conned when he hooks up with Cate Blanchett, a nasty psychiatrist who is as devilish as she is beautiful.
Things go horribly wrong for Carlisle, leading him back to the carnival to survive where he can only hide in what is known as a Geek Show. You need to see this movie to have any chance at grasping its meaning.
This film is not as compelling as del Toro's Oscar winning "The Shape of Water" (2018), but that was not his intention. This cinematic nightmare could haunt your dreams, so be prepared to recognize much of our country as being filled with carnival barkers who strive to do little more than fleece your bank accounts.
It reminded me of the "Carnival Barker" TV ads that encourage the gullible public to bet on sporting events. Guess who gets taken to the cleaners?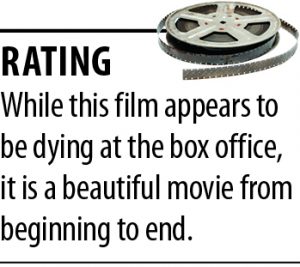 "West Side Story"
I recently "celebrated" my 75th birthday and the wife of a good friend took me to see this film as a gift. On top of that, we saw it at the museum IMAX in downtown Indy, my favorite theater.
While we both loved it, there were few people attending, and it wasn't hard to guess why. Despite historic singing and dancing, a story about gangs in New York in 1957 simply had no appeal to young people.
Then again, Spielberg's film deserves consideration when the Oscar awards are announced. It has already received numerous nominations from both the Critics' Choice and Golden Globes. It may be the recreation of the original film released in 1961, but how do you ignore the reality that the music was composed by Leonard Bernstein and the lyricist was Stephen Sondheim?
In any event, this is a Romeo and Juliet story about forbidden love. Two gangs, the Jets (white Americans) and the Sharks (Puerto Ricans) fight for control of the streets while a section of New York slums is being demolished. Tony (Ansel Elgort), a Jet, falls in love with Maria (Rachel Zegler), a beautiful Puerto Rican girl, and anger erupts on both sides.
Women dominate this movie, and the performances of Rita Moreno as Valentina and by Ariana DeBose (Anita) are unforgettable. Moreno, who is 90 years old, appears as a Puerto Rican woman whose late husband was white. She gives Tony a place to live as her wisdom is rejected on the streets. She played Anita in the original "West Side" and won a best supporting Oscar in 1962. I predict she will win again this year.
But if she doesn't win, DeBose should. Her singing and dancing will leave you mesmerized at every turn. As Maria's older sister, she tries to navigate turbulent street encounters to the film's shattering conclusion.
I don't mean to ignore the guys, as Mike Faist and David Alvarez are exciting as Riff and Bernardo, the leaders of the rival gangs. But it is the women, not the men, who "Feel Pretty."•
• Robert Hammerle practices criminal law in Indianapolis. When he is not in the courtroom or the office, Bob can likely be found at one of his favorite movie theaters preparing to review the latest films. To read more of his reviews, visit www.bigmouthbobs.com. Opinions expressed are those of the author.
Please enable JavaScript to view this content.