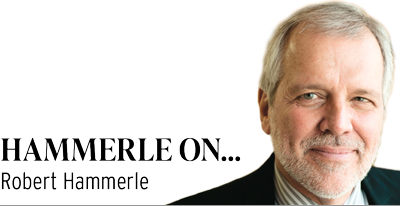 "CODA"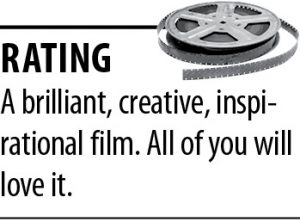 "CODA" is the best film of 2021 to this point. Both funny and moving, you watch as a deaf family's fishing boat is kept from financial ruin by their teenage daughter, the only family member whose hearing is unimpaired.
Emilia Jones gives an Oscar-worthy performance as the daughter, Ruby Rossi. A high school senior, she rises at 3 a.m. every day to help her father and brother sell their fishing catch in Gloucester, Massachusetts. Though she is needed to interpret, she joins a student choir where her powerful singing voice creates a college dream that threatens her family's financial future.
Marlee Matlin, who remains the only deaf actress to win an Oscar ("Children of a Lesser God," 1986), joins Troy Kotsur as Ruby's parents. Their great marriage faces a severe problem given that they want Ruby to reject her college option and stay with the family.
There are a number of other wonderful performances, none greater than that of Eugenio Derbez as Ruby's music instructor, Bernardo Villalobos. Known to the students as Mr. V, he recognizes Ruby's singing skills, and he sticks with her even though she has little free time. He is funny at every turn.
But what elevates this film to an unanticipated level is its musical score. It is provided by Marius de Vries, who previously brought us the soundtrack for "La La Land" (2016). It is captivating at every turn, and Ruby's singing "Both Sides Now" and "You're All I Need to Get By" with her boyfriend Miles (Ferdia Walsh-Peelo in a warm performance) will leave you wiping tears from your eyes.
This is a must-see film.
"Respect"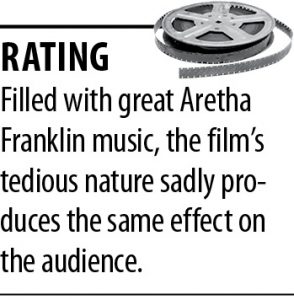 Let's begin by talking about performances rather than the film itself. In that regard, Skye Dakota Turner is remarkable as the 10-year-old Aretha. Taken from bed by her dominating minister father (Forest Whitaker in a one-dimensional role) to sing at his house parties, she recreates Aretha's golden voice.
But as the adult Aretha, Jennifer Hudson will be knocking on Oscar's door the way she did when she won the best supporting actress award for "Dreamgirls" (2006). Constantly subjected to male abuse before she became a teenager, the Queen of Soul's songs were a product of her determination to respect herself.
And there you have the meaning of the movie's title. One of the great songs in soul/rock 'n' roll history, wait until you see Aretha and her two sisters write and then perform this masterpiece. The movie is worth watching for that moment alone.
But the problem with this movie begins with its length of 2 hours, 25 minutes. Though Aretha died in 2018, the film ends with her recording the legendary gospel album in 1972. In between Hudson performing hits like "(You Make Me Feel Like) A Natural Woman," "I Say a Little Prayer," and "I Never Loved a Man (The Way I Love You)," you basically watch a woman leading a joyless life.
Other cast members made marginal contributions that helped keep the movie from collapsing under its own weight. Marlon Wayans provides some energy in his role as Aretha's first husband/manager, Ted White. Yet there was a reason why their marriage was destroyed.
And while the two most memorable women in Aretha's life were her mother (Audra McDonald) and family friend Dinah Washington (Mary J. Blige), it was the performance of two white song producers that led to her success. It began with her first recording in Alabama under the guidance of John Hammond (Tate Donovan) and evolved under the watchful eye of Jerry Wexler (Marc Maron).
Yet despite its shortcomings, Aretha's music earns this film, directed by Liesl Tommy, some deserved "respect." And it must be remembered that she was awarded the Presidential Medal of Freedom in 2005 while also singing at President Obama's inauguration in 2009.
Aretha Franklin deserves to be remembered.
The Kan-Kan Cinema and Brasserie and "Blowin' Up"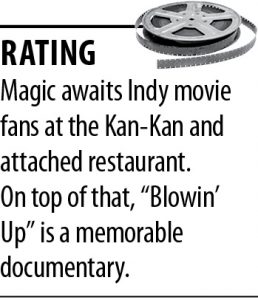 Located at 1258 Windsor St. on the near-east side of Indianapolis, the Kan-Kan Cinema opened at the end of August. A three-screen arthouse cinema, it was founded by Tom Battista, Sam Sutphin and Louise Henderson. It will operate as an independent movie theater that will serve as a base to use film as tools for education, connection and community collaboration, as well as entertainment. And, it has an attached restaurant that will reward all of you with culinary tastes.
Monica and I had the pleasure of joining Henderson and her husband to watch the documentary "Blowin' Up" at the Kan-Kan. The film takes you inside a human trafficking intervention courtroom in Queens, New York. In the process, you watch a team of female rebels, which includes Judge Toko Serita, who work to change the way prostitutes are prosecuted.
Rather than seek convictions of the accused, many of whom are undocumented immigrants, prosecutors join forces with counselors to run behavior programs that will result in the dismissal of sealed court documents. In the process, you will never admire anyone in film more than Eliza Hook, a social worker who fiercely puts her clients above all else.
The downside of the film is that it ends with the election of Donald Trump. Enforcing his anti-immigration policy, your heart breaks as you watch ICE agents raid the courtroom while arresting some of the defendants. Some disappear into a deportation sinkhole where they lose contact with their counselors and lawyers.
Trump brought disgrace to our country on many levels, and he arrogantly gave an ugly interpretation to Vanilla Ice's song, "Ice Ice Baby."•
• Robert Hammerle practices criminal law in Indianapolis. When he is not in the courtroom of the office, Bob can likely be found at one of his favorite movie theaters preparing to review the latest films. To read more of his reviews, visit www.bigmouthbobs.com. Opinions expressed are those of the author.
Please enable JavaScript to view this content.