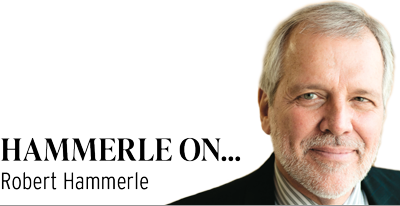 "Devotion"
This is a movie that tells the story of Jesse Brown, the first Black pilot in the U.S. Navy. It takes place in 1950 and joins "Till" in describing what it was like to be a Black American in the middle of the 20th century.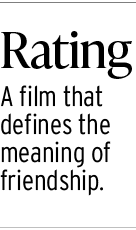 Jesse is played with style and grace by Jonathan Majors. Married with a small child, Christina Jackson gives a memorable performance as a wife who just wants her dear husband to survive and come home.
With Korea exploding in turmoil, Jesse is shipped with fellow pilots to monitor the emerging conflict. In the process, the racial divide is pierced when he becomes close friends with Tom Hudner, a white comrade.
Glen Powell gives a quietly intriguing performance as Hudner, a skilled pilot who diffuses the frequent racial tension that hovers over and around Jesse. In a sense you are reminded of what Jackie Robinson experienced at that time as the first Black man to play Major League Baseball.
While the film spends a great deal of time exploring the evolving friendship of Jesse and Tom, all hell breaks loose when the war erupts in Korea. Our pilots must fly the dangerous mission of trying to save trapped Marines at the Chosin Reservoir in northeast Korea. The flight and battle scenes match those seen in last year's "Top Gun: Maverick."
While I dare not give away the ending, let me just say that Jesse and Tom make sacrifices that make them honored Navy wingmen.
"Good Night Oppy"
Released at the Telluride Film Festival in September in Colorado, "Oppy" left the audience in tears. It is a documentary that tells the story of two rovers launched by NASA for Mars in 2003.
Called Spirit and Opportunity (or Oppy), they were expected to live 90 Martian solar days, but Oppy lasted over 14 years until transmitting its last message on June 10, 2018.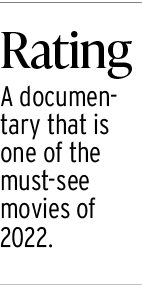 In the process, Oppy was able to roam a section of Mars that confirmed in a deep crater that water existed on Mars centuries ago. It communicated back and forth with scientists and their associates in Florida, where a relationship developed that made Oppy seem almost human.
The first half of the film deals with the work of NASA experts who designed Spirit and Oppy. They were a great bunch of men and women whom you will admire.
These were scientists and engineers. You watch them do things that many dreamed of doing as kids, and you see them look at Oppy as their daughter on Mars.
Spirit lasted several years before expiring, but Oppy's survival became legendary. In the process, the film functions as if NASA brought the great film "Wall-E" (2008) to life.
Director Ryan White delivers a passionate moment as Oppy sent his last message, "My battery is low and it's getting dark." It left me in tears as I cried about a robot.
Good night, Oppy!•
__________
Robert Hammerle practices criminal law in Indianapolis. When he is not in the courtroom or the office, Bob can likely be found at one of his favorite movie theaters preparing to review the latest films. To read more of his reviews, visit www.bigmouthbobs.com. Opinions expressed are those of the author.
Please enable JavaScript to view this content.