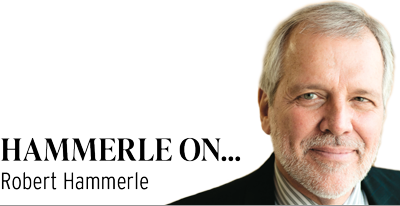 "Emily the Criminal"
Aubrey Plaza plays Emily Benetto, a young woman wallowing under $70,000 of student loans unable to find a good job because of her criminal history. She reluctantly takes a job in a criminal organization to make some quick money. Finding that she is quite good at using fake credit cards to purchase expensive business items to be peddled by her crooked employer, she quickly slips deeper into the criminal underworld.
I liked this film for a number of reasons. To begin with, Plaza is sensational playing an intelligent woman caught in the employment industries vice grip. She verbally refuses to wallow in self-pity as she seeks decent employment. In the process, she is forced to put her painting skills on hold.
Additionally, Theo Rossi gives a memorable performance as Youcef, an immigrant from Lebanon who is leading a small criminal enterprise. Emily finds herself attracted to him as he reveals his big dreams.
As I watched Emily embrace violence in order to make enough money to pay off her debt, I was reminded of President Biden's decision to eliminate $10,000 of student loans for those making less than $125,000 a year. The pundits criticizing Biden's move should see this film.
More to the point, with millions of Americans left staggering under student loan debt, how many of them can be saved from the dark side that swallowed Emily? Regardless of your position on helping average people find some light at the end of life's tunnel, that alone is an unforgettable reason to buy a ticket to watch this intriguing movie before in leaves the theater.
"The Territory"

This is a valuable documentary distributed by National Geographic and directed by Alex Pritz. A camera gives a firsthand view of Brazil's indigenous Uru-eu-wau-wau people trying to defend their jungle land. Under the recent election of the Trump-like President Jair Bolsonaro, the government turns a blind eye to settlers' attempt to destroy and occupy native Brazilian's land.
In a sense, you are reminded of the history of our own country. While we glorify the settling of the American West, we continue to ignore how white farmers on wagon trains drove Native Americans to the edge of extinction.
In this stunning film, you watch tribal leader Bitaté alongside Neidinha, a female activist, try to preserve the jungle's existence of the Uru-eu-wau-wau. Against them is a wealthy business conglomerate using farmers as a shield to burn down and destroy much of the Amazon jungle. But the film doesn't stop there. It also focuses on the climate impact resulting from millions of trees being cut down to make farmland and cattle ranches. The world is paying a price for this horror story.
It is long overdue for Americans to recognize that we are all the descendants of immigrants. We all came to this country as uninvited trespassers who ran the surviving Native Americans onto embarrassing reservations.
Ironically, look how we treat immigrants to this day. If today's Texas governor was in power in the 1600-1800s, you can imagine our great-great-grandfathers being transported to a metropolis like Chicago or New York!
Here's hoping that the Uru-eu-wau-wau survive.•
__________
Robert Hammerle practices criminal law in Indianapolis. When he is not in the courtroom or the office, Bob can likely be found at one of his favorite movie theaters preparing to review the latest films. To read more of his reviews, visit www.bigmouthbobs.com. Opinions expressed are those of the author.
Please enable JavaScript to view this content.