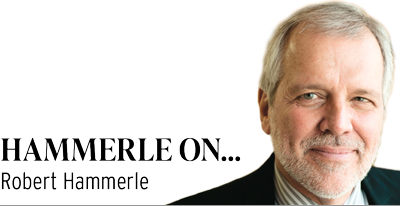 "Emma"
This is a film that you really should see. Though it begins with a 19th century 21-year-old arrogant British girl living in a mansion who passes judgment on everyone, she matures into a young woman who discovers the importance of kindness and forgiveness.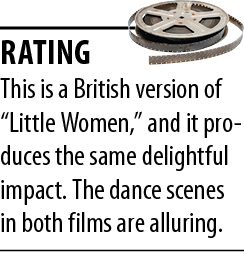 Anya Taylor-Joy is splendid playing Emma Woodhouse, a wealthy child/woman raised by her bored, widowed father (Bill Nighy). With no desire to marry and dismissing male advances as boring intrusions, she reminded me of Saoirse Ronan's role in "Little Women."
Director Autumn de Wilde has the good sense to focus on the evolving relationship of Emma and George Knightley, a wealthy young mansion owner played with impact by Johnny Flynn. You movie fans will remember him from his memorable role in "Beast" (2017).
Here, Flynn's Knightley knowingly irritates Emma with his barbed criticisms despite his obvious attraction to her. Brushing him aside, Emma spends most of her time trying to help her friend Harriet (Mia Goth) choose a husband. The possibilities range from a witless preacher, an untrustworthy lad about to inherit enormous wealth and a poor farmer.
The movie gains great strength as you watch both Emma and Harriet navigate through a patriarchal society dominated by wealth and tradition. Helped by magnificent cinematography that captures a wondrous landscape, the audience was smiling as these two found a path to true love.
"The Invisible Man"
Unlike the original "The Invisible Man" (1933), which focused on Claude Rains' performance, the invisible man dominating director Leigh Whannell's re-creation is largely, for lack of a better word, invisible. Here, the camera follows the torment of Cecilia Kass, played with force by Elisabeth Moss, who is terrorized by her dominating, tech-savvy ex-boyfriend (Oliver Jackson Cohen), who has presumably faked a suicide.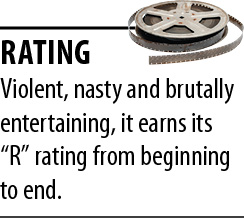 Interestingly, this film gains strength with the use of a few special effects. Made on a low budget of $8 million, you watch a woman suspected of madness as she tries to explain being haunted by a man presumed dead.
In the process, Kass is arrested for murder after her sister's throat is slit as they dine at a restaurant. With the knife ending up in her hand as she stares in shock, her claims of innocence fall on deaf ears.
Other violent encounters happen that I dare not give away. Suffice it to say that nearly everyone associated with Cecilia either receives ugly emails or is beaten, if not killed, by a knife or gun.
Let me note that both Aldis Hodge and Storm Reid give great performances as a police officer father and daughter who open their home to Cecilia to provide comfort. Tragically, like others, they pay an awful price for their kindness. Whether they live or die will keep you on the edge of your seat.
This film belongs to Moss, and you share her agony at every turn. Will she survive her ordeal or find a way to get even? Remember that the word "surprise" answers that question.
"Portrait of a Lady on Fire"
Heloise (Adele Haenel) has just left a convent at the direction of her mother, who has betrothed her to a man from Milan she has never met. She is not a happy woman.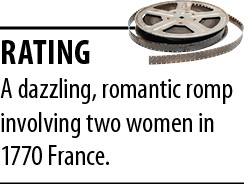 On top of that, her mother has commissioned a painter, Marianne (Noemie Merlant), to do a portrait of Heloise that involves one problem – Heloise refuses to participate. As a result, the two begin a journey where observations are made so that Marianne can secretly paint her.
It is these observations that begin a torrid, passionate love affair. Both Merlant and Haenel are magnificent as lovers who connect in unexpected ways. Their sexual encounters, helped by writer/director Celine Sciamma's courage to film them nude, takes the film to a glorious emotional level.
The film also gains strength from the performances of Luana Bajrami as the maid Sophie and Valeria Golino as her employer, Heloise's mother. Sophie quietly helps the two lovers avoid detection, while Golino intends on seeing her daughter marry regardless of her seething bitterness.
As you watch to see if Marianne and Heloise must say goodbye, every member of the movie audience will embrace their commitment to the phrase, "I remember." If their hearts break, pay attention to your own.•
• Robert Hammerle practices criminal law in Indianapolis. When he is not in the courtroom or office, Bob can likely be found at one of his favorite movie theaters preparing to review the latest films. To read more of his reviews, visit www.bigmouthbobs.com. Opinions expressed are those of the author.
Please enable JavaScript to view this content.