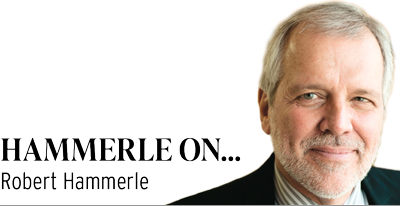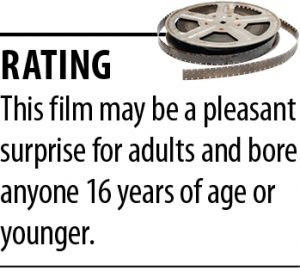 "Eternals"
As noted, I expected very little from this Marvel film based on some rather confusing previews. However, the movie has some emotional force as it explores how humanity has advanced despite its tragic weaknesses.
Directed by Chloe Zhao, who won an Oscar last year for "Nomadland," the Eternals are a superpowered group sent to Earth thousands of years ago to save humans from the "Deviants," an ancient enemy that betrayed the reasons they also were sent to our planet. Our heroes were forbidden to interfere with humans no matter how vicious they acted. More on that in a moment.
The movie jumps back and forth from the present to Mesopotamia 5,000 years ago, and that is not its strength. You watch the Eternals eliminate the destructive Deviants and then blend into countries on various continents.
There are multiple actors playing the Eternals, but Gemma Chan (Sersi), Kumail Nanjiani (Kingo), Lia McHugh (Sprite), Lauren Ridloff (Makkari), Barry Keoghan (Druig) and Ma Dong-seok (Gilgamesh) save this film from its length of two hours and 36 minutes. You watch them, some who die, battle the powerful Deviants as they are forced to come to terms with the future of Earth and its human occupants.
What elevated this movie to an unanticipated level was its subtle view of the ugly history of the human race. While we as a people were allegedly advancing over time, you watch Keoghan's Druig betray instructions as he interferes in the Spanish attempt to destroy Aztecs in 1521 A.D.
I found the underlying story of this film quite intriguing. I wondered what the Eternals would do if they were watching German Nazis kill 6 million Jews in the 20th century or the existence of slavery for centuries in North America. Have we humans learned anything?
Yet one of the great features of this film was its sense of humor. Nanjiani will leave you repeatedly laughing as the Eternals' stand-up comic. In particular, watch his hysterical relationship with Karun, played by the widely funny Harish Patel, who is hired to film his misadventures in and out of the battle.
Let me close by noting that Angelina Jolie is an Eternal sword fighter that is forgettable at nearly every turn. I was hoping she would be forced to confront Brad Pitt, but it never happened.
See this movie anyway.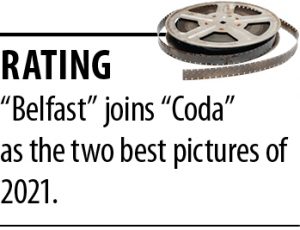 "Belfast"
Kenneth Branagh brings us a semi-autobiographical film that is warm and enduring at every turn. It centers on his life in 1969 as a youngster when Northern Ireland was being torn apart by religious tension.
You watch a hard-working couple, referred to as Pa and Ma, raising two sons trying to make sense out of their neighborhood being ravaged by gangs seeking to force Catholics to pack up and leave. Ma and Pa, both Protestants, watch in horror as windows are smashed in homes as thugs they know march through the streets. Tanks and soldiers soon follow.
The family is in debt and Pa seeks to move to London where he works. Ma, surrounded by parents and friends, hates the thought of saying goodbye to the small community that embraces the meaning of home.
But the strength of this movie, filmed in black and white, centers on the emotional fact that Branagh tells a version of his own family story, nothing more or less. All of the actors are Irish, and Jamie Dornan and Caitriona Balfe will capture your heart as Pa and Ma.
In particular, Balfe gives an Oscar-worthy performance as a mother wanting to protect both her family and her community.
But other Oscar-level performances come from grandparents played by Judi Dench and Ciaran Hinds along with the heart-capturing turn by Jude Hill as their 9-year-old grandson known as Buddy.
Both Dench and Hinds will leave you laughing as you are forced to wipe away tears. And Hill's Buddy is an obvious recreation of Branagh. Watch him dodge rocks and pipe bombs while running with a garbage lid while trying to make a blond female classmate pay attention to him.
I also found Branagh's use of old American Westerns like "High Noon" (1952) to have meaning along with a musical score that included a touching song by Van Morrison. Who can ever forget this 1967 hit, "Brown Eyed Girl"?
This film is likely to land several Oscar nominations. It is a great movie experience.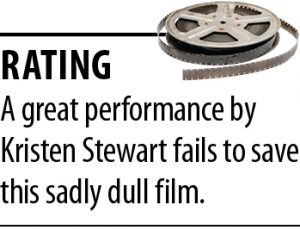 "Spencer"
Let me begin by saying that I wanted to love this move. The story covering one weekend when the queen of England celebrated Christmas with her family as Lady Di decided to end her marriage was intriguing beyond words.
But just like her marriage, the movie fell down a cinematic rathole. Scene after scene was as tedious as it was boring.
To be quite frank, you felt the agony of Princess Diana up until the last five minutes of this one hour, 57-minute film.
While Stewart did a fabulous job embracing Di's morbid disillusion, you just wanted her to leave her pointless marriage so you could leave the theater.
Let me be clear that I'm not exaggerating. The entire Christmas celebration involved little dialogue and no humor. Di was followed by security 24 hours a day, and she couldn't even open the drapes in her room without suffering criticism. It was no wonder that all of her suitcases were stamped "P.O.W." for Princess of Wales. You can guess its real meaning.
Stewart's Lady Di read about and identified with Anne Boleyn, who was beheaded by her philandering husband King Henry VIII centuries earlier. Only with the help of her servant Maggie, played with flair and meaning by Sally Hawkins, was Diana able to keep her sanity and flee while keeping her head.
As noted above, the sole uplifting moments in the entire film involved Lady Di and her two young boys. They clearly loved her, and you could see her finally smile as she drove away at the end of the film with her lads in the car.
Stewart could very well be recognized at Oscar time, and she would be deserving. Lady Di deserves to be remembered, just not this film.•
• Robert Hammerle practices criminal law in Indianapolis. When is not in the courtroom or the office, Bob can likely be found at one of his favorite movie theaters preparing to review the latest films. To read more of his reviews, visit www.bigmouthbobs.com. Opinions expressed are those of the author.
Please enable JavaScript to view this content.