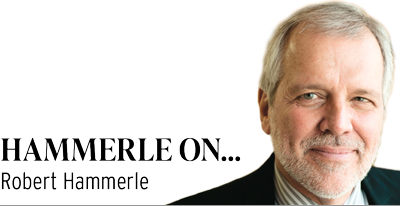 "Ford v. Ferrari"
I loved this film because it is first-class entertainment. Directed by James Mangold, it tells the story of an automotive designer and a great British racecar driver who team with the Ford Motor Co. to challenge Ferrari's dominance at Le Mans, France, in 1966.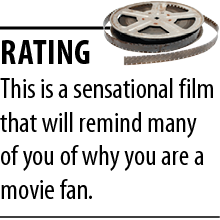 It is not an exaggeration to say that Matt Damon and Christian Bale team up to rival the performances of Brad Pitt and Leonardo DiCaprio in Quentin Tarantino's "Once Upon a Time in Hollywood." Damon plays Carroll Shelby, a racecar driver who is forced to spend his time as an automotive designer because of health reasons. Bale plays Ken Miles, another racecar driver who teams with Shelby as they approach the Ford Motor Co. for sponsorship to build a car that could compete with Ferrari in the Formula One circuit. Both actors give marvelous performances as aggressive characters who were forced to overcome personal weaknesses to succeed.
You watch some very funny, engaging encounters that begin with Damon's Shelby approaching Henry Ford II for sponsorship. Tracy Letts should receive a supporting actor nomination for his performance as Ford, an arrogant, demanding leader of the largest automotive manufacturing business in the world. Letts is captivating in every scene, and you will be reminded of his sensational contributions in such wonderful films as "The Big Short" (2015), "The Post" (2017) and the unforgettable "Lady Bird" (2017).
While Damon is at his best as he is forced to navigate the Ford inner circle composed of Lee Iacocca (Jon Bernthal) and the take-no-prisoners approach of Josh Lucas as Leo Beebe, Bale dominates this film not just as a racecar driver, but as a guy whose marriage enables him to succeed as he tries to make a living in a difficult profession. The father of a young son, his relationship with his spirited wife Mollie, played in glorious fashion by Caitriona Balfe, will leave you falling in love with both of them.
This film takes place in an era where masculinity dominated at every level. Mangold's decision to concentrate on the marriage of Miles and Mollie gives this film some emotional force that elevates it to an unexpected level. It allows you to freely enjoy the many tremendous driving scenes, where you actually feel that you are behind the wheel of a racecar traveling at speeds up to 200 mph under incredibly difficult racing conditions. Combined with a memorable soundtrack, you are not likely to have a better experience in any film.
"The Irishman"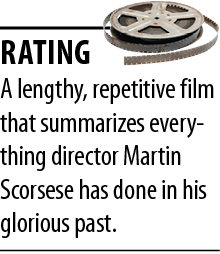 Nothing happens in Scorsese's "The Irishman" that will surprise you. The great performances of Robert De Niro, Al Pacino and Joe Pesci hold your attention far more than the substance of the film. Mafia thugs kill other mafia thugs as the survivors die in prison or a nursing home.
While Joe Pesci is a standout playing Russell Bufalino, "The Irishman's" version of Don Corleone, De Niro has never been better as he plays Frank Sheeran, Bufalino's hit man. Unfortunately, the performance of Al Pacino as Jimmy Hoffa is tragically one-dimensional. This infamous union leader is all bark with very little bite.
These three great actors are in nearly every scene, which allows this film of 3 hours and 30 minutes to win far more critical praise than audience enthusiasm.
"Knives Out"
Ironically, the outlandish, hysterical performance of a large cast, combined with an Oscar-worthy screenplay, made the plot of "Knives Out" largely irrelevant. Centering on a birthday party for a family's 85-year-old patriarch who is found dead with his throat slit, an investigation ensues to determine whether the cause of death was suicide or murder.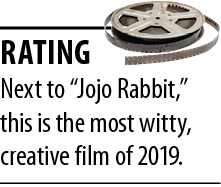 Daniel Craig has never been better, here playing a private detective hired by an unknown family member to investigate. With the family forced to remain in the deceased's mansion, it soon becomes evident that all of them remain suspects.
Toni Collette, Don Johnson, Michael Shannon, Jamie Lee Curtis and Chris Evans give outrageously enjoyable performances as troubled family members who wrestle with the discovery that their deceased patriarch, played in expectedly splendid fashion by Christopher Plummer, has deleted them from his will. Their anger is enhanced by the fact that the entire inheritance has been left to Ana de Armas (Marta Cabrera), the young immigrant who was hired to care for Plummer.
As Craig seeks to solve the potential crime, you will be repeatedly laughing long before the film's wonderful ending.
"Dark Waters"
Based on a true story that took place in Cincinnati, "Dark Waters" describes how a partner in a major law firm risks his career to represent a poor farmer who has to challenge a major national corporation. Incredibly, it appears DuPont has hidden the poisonous side effects flowing from the manufacturing process in making Teflon, resulting in billion-dollar profits that hide the horrible consequences to pregnant females and farmers suffering the consequences of trying to survive next to gigantic landfills as water runoff kills their cattle.
Here, Mark Ruffalo plays a lawyer who must decide the meaning of his profession. How do you help the little guy when members of your own firm don't want to risk alienating wealthy, influential industrial powers with links to their firm?
Why can't we swim in the White River? Why did large cigarette companies make a fortune causing cancer to infect millions of US citizens? Why do drug companies escape prosecution for manufacturing drugs that are killing another large segment of our population? How can Indianapolis build a new courthouse and jail on property so toxic that residential housing is forbidden?
See this movie, where you can admire an attorney with the courage to take a stand.•
• Robert Hammerle practices criminal law in Indianapolis. When he is not in the courtroom or the office, Bob can likely be found at one of his favorite movie theaters preparing to review the latest films. To read more of his reviews, visit www.bigmouthbobs.com. Opinions expressed are those of the author.
Please enable JavaScript to view this content.