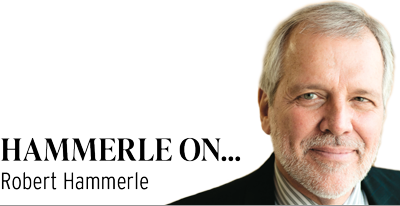 "It Ain't Over"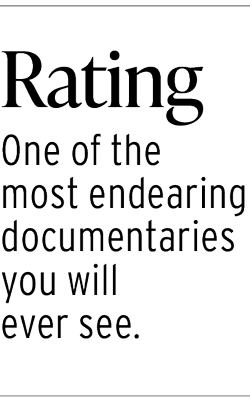 "It Ain't Over" tells the life story of Yogi Berra, the great Yankee catcher and manager. Directed by Sean Mullin, it will leave you laughing repeatedly, whether or not you remember Yogi. In addition, be prepared to leave with a tear in your eye.
A tremendous Major League catcher, husband and family man, Yogi played 18 seasons with the Yankees. He played in 14 World Series, winning 10. He won the American League MVP in 1951, 1954 and 1955.
He managed the Yankees in 1964, winning the pennant and losing to the Cardinals in the World Series, where he was fired. He then managed the Mets from 1972-75, winning the pennant in 1973. He returned to the Yankees until George Steinbrenner fired him in 1985.
But this film's magic extends beyond baseball. He and his wife, Carmen, were married from 1949 until her death in 2014. They had three sons and 11 grandkids. All three sons appear in the film, as does his granddaughter, Lindsay, who serves as an executive producer.
In addition, the TV cartoon "Yogi Bear" is based on him. But given that "Yogi" is a nickname that never gained legal recognition, he was denied financial compensation.
Yogi was a great baseball player with an unmatched personality. He served in the Navy in World War II and was part of the D-Day invasion. He is remembered for his crazy quotes, some of which are:
• "It's déjà vu all over again."
• "You can observe a lot by watching."
• "The future ain't what it used to be."
• "Baseball is 90% mental, and the other half is physical."
• "It ain't over until it's over."
Benefiting from the appearance and commentary of Billy Crystal, Derek Jeter, Joe Torre, Bob Costas and Vin Scully, this is a warm, engaging film for both adults and kids. The Heartland Film Festival does all of us an honor by recognizing it.
"The Woman King"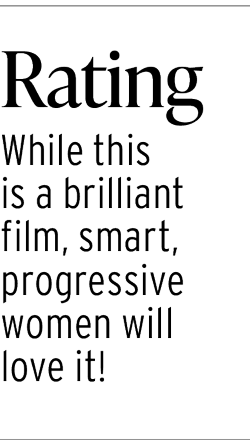 Viola Davis gives a historically important performance as an African warrior leading her army of women to protect her Kingdom of Dahomey in the early 1800s. In the process, she rivals the performances of Charlton Heston in "Ben Hur" (1959), Kirk Douglas in "Spartacus" (1960) and Peter O'Toole in "Lawrence of Arabia" (1962).
Filmed in South Africa, the scenery is beautiful, and the music has a pulsating emotional feel that will leave nearly all viewers entranced. Davis, playing General Nanisca, leads her dedicated recruits in battle scenes where she seeks to defeat a largely white enemy sent to destroy their existence.
What gives this film historical significance is that it functions as an open door into how the slave trade operated in the United States, the "land of the free and home of the brave." General Nanisca's country is in West Africa, and slavers sought to fill large vessels with kidnapped Africans to transport them to a desolate life in North America.
Davis, who previously won a best supporting actress Oscar for her role in "Fences" (2016), is stunning in her role as General Nanisca. Besides her skills as a warrior, she has a complicated past that I dare not reveal. Suffice it to say that she was captured and tortured as a young girl, and it proves to have consequences that will bring a tear to your eye.
While there were some other great performances, let me just mention Thuso Mbedu's role as the teenage recruit Nawi. Abandoned by her father, she is a smart girl who overcomes her tendency to violate Nanisca's strict rules. You will remember her relationship with Malik (Jordan Bolger), a reluctant slaver whose mother was from Dahomey.
Along with death and destruction, there are a number of great dance sequences that will leave you smiling. See this film as soon as possible.•
__________
Robert Hammerle practices criminal law in Indianapolis. When he is not in the courtroom or the office, Bob can likely be found at one of his favorite movie theaters preparing to review the latest films. To read more of his reviews, visit www.bigmouthbobs.com. Opinions expressed are those of the author.
Please enable JavaScript to view this content.