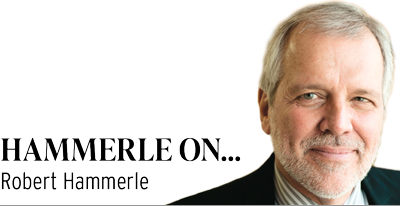 "IT Chapter Two"
No one could be more disappointed with "IT Chapter Two" than me. I loved the first one, which was released in 2017. Tragically, while the sequel showed great promise, I and others were bored with this film from beginning to end.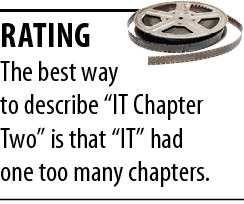 Director Andy Muschietti made a grave mistake with the length of this movie. It runs two hours and 49 minutes, and the tedium reminded me of waiting for the injected painkiller to take effect in a dental chair before having a root canal.
On top of that, it is astonishing that two of my favorite actors, Jessica Chastain and James McAvoy, have been in the worst movies of 2019. The only positive thing I can say about this movie and "Dark Phoenix" is that being forced to watch them as a double feature with a close friend would remind you of the old phrase "misery loves company."
Quite frankly, this film flirted with the quality of its predecessor when it revisited the kids who starred in the first movie. Members of a group called the Losers Club, these kids were able to overcome their fear and band together to try to defeat Pennywise the Clown (Bill Skarsgard). In that regard, there has never been a more terrifying moment in any movie than when their young friend Georgie was dragged to his death into a sewer by Pennywise.
What made this movie run off the rails was the lengthy depiction of these kids as adults 27 years later. Though all but one of them eventually moved out of their hometown of Derry to pursue careers elsewhere, they were called back by their friend Mike (Isaiah Mustafa) to again battle their old enemy.
Unfortunately, the initial scenes of these characters pursuing largely uninteresting careers were exacerbated by director Muschietti's decision to have each one embark on individual excursions to find a way to defeat Pennywise when they return to Derry. Though these scenes went on and on and on and on, they were only saved when the adults were reminded of moments when they were adolescents. The youngsters had some style and enthusiasm that they lost as they aged, and I can only imagine the infamous clown deciding they were all too dull and boring to devour.
However, if you doubt my description of this film, I can only ask you to focus on the wretched performance given by the talented Bill Hader as the character known as Richie Tozier. Richie returned to Derry as an extremely angry young man. In the process, in nearly every scene he is left dismissing everyone and everything with the "f-word," and I will revisit my comment that Pennywise had to think he was wasting his time messing with these idiots.
Let me simply close with the regrettable observation that director Muschietti failed to have the camera focus on Pennywise, the villain in this movie. Other than the ending, Skarsgard's clown, the character that made the first film, was left largely on the sidelines. While this was regrettable, by the time I quickly left the theater, I really didn't care.
"One Child Nation"
"One Child Nation," directed by Nanfu Wang and Jialing Zhang, explores the history of China's one-child policy that began in 1979 and ended in 2015. The film exposes the drastic consequences of a national policy aimed at reducing the country's population in order to attain greatness in multiple areas.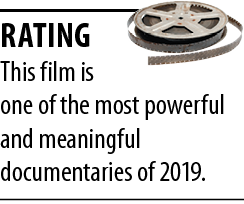 Wang, born in China and growing up in the United States, returns to China to document the trauma experienced by millions of Chinese citizens as a result of this policy. In the process, she opens up a hornet's nest that leaves you emotionally suffering in your seat as you watch Chinese families suffer on the screen.
To begin with, it was not easy for most Chinese families to accept this rule. To the contrary, given that a male child was viewed as necessary to sustain the family's ability to maintain an acceptable living, they simply couldn't stop procreating until a son was born. As a result, despite the fact that this rule was vigorously put into effect nationally in 1982, many families saw the need to violate it. Punishment was meted out by the government in the form of sterilization, forced abortions and jail time for many who sought the need to have more than one child in their family.
Wang interviewed a number of these people, and their stories were shocking in every respect. Twins were separated at birth, with one being sent to an "orphanage" where they were sold at a large fee to Americans seeking to adopt. Equally horrific, body snatchers made a living kidnapping kids off the street, being handsomely paid after dropping them off in that same "orphanage."
The diabolical consequences of the one-child rule were most evident when Wang interviewed parents who never again saw their baby. Equally ghastly, when she and her husband were able to use DNA samples to identify a kidnapped child now living as a teenager in the United States, adoptive American parents would not allow their Chinese daughter to communicate with her sister or original family for fear of the consequences.
Wang also compared the forced abortion policy in China with the attempt to restrict it in the United States. Despite the obvious differences, she found the two policies had one thing in common, namely, to deny women the right to control their own bodies. She clearly found it reprehensible that one country would require abortions to eliminate the size of their families while another country sought to deny it to force a woman to have as many children as possible.
Though China ended the one-child policy in 2015, they replaced it with a new requirement that limited the family to two children. While it is too early to judge the effect of the new policy, you can only dread the impact on families seeking to quietly have three or more children.•
• Robert Hammerle practices criminal law in Indianapolis. When he is not in the courtroom or the office, Bob can likely be found at one of his favorite movie theaters preparing to review the latest films. To read more of his reviews, visit www.bigmouthbobs.com. Opinions expressed are those of the author.
Please enable JavaScript to view this content.