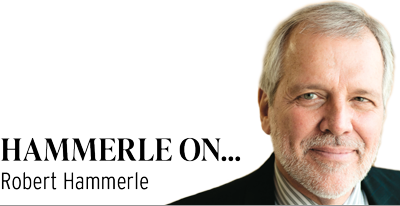 "Jurassic World: Dominion"
Let's face it. This film is 2 hours and 27 minutes of increasing agony. Yes, all the original stars from the previous films are reunited, but it gives the term "reunion" a bad name.
I loved the original "Jurassic Park" (1993) and found several of the sequels to be fun. But this film forgot to incorporate a meaningful plot.
Sadly, the entire movie focuses on two repeated encounters. First be prepared to watch dinosaurs chase humans to the point where you are left moaning, "Not again!"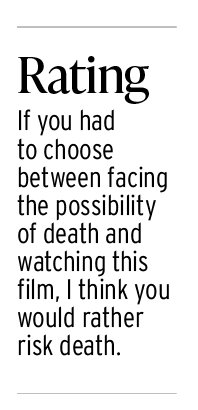 Secondly, our aging stars repeatedly leap from buildings and fall from trees yet are never injured. I was left waiting for the admission that paleontologist Alan Grant (Sam Neill) had discovered Superman's Kryptonite during one of his dinosaur excavations.
I won't bore you with a description of the banal plot. Suffice it to say that our group of stars unite to descend on a dinosaur preserve in Italy. There, a company run by Lewis Dodgson (Campbell Scott) has kidnapped Maisie Lockwood (Isabella Sermon), a cloned teenager who had been living with a couple played by Chris Pratt and Bryce Dallas Howard.
An endless struggle ensues that leaves you shaking your head. Neill and Laura Dern join our team in a romantic entanglement that will remind you of a retirement village love story. Forget this film and see Neill in "Hunt for the Wilderpeople" (2016) and Dern in "Little Women" (2019).
Finally, what makes this film such a mess is the return of Jeff Goldblum as Dr. Ian Malcolm. Ignore his arrogance and pay attention to the performances of DeWanda Wise and Mamoudou Athie. As a skilled pilot and a tech expert, they helped save this film from the cinematic scrap heap.
"Elvis"
Let's start by saying that Austin Butler's role as Elvis is just as magnificent as Rami Malek's Oscar-winning performance as Freddie Mercury in "Bohemian Rhapsody" (2018). He deserves a nomination this year.
The film follows Elvis as a child to his death in 1977 at the age of 42. Raised in the South by a caring mother (Helen Thomson) with his father (Richard Roxburgh) in prison, he was inspired after attending an African American tent revival. His attraction to the physical nature of music began there.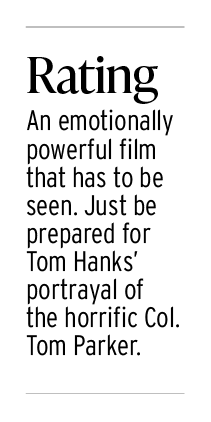 As seen in the film's trailer, nobody, and I mean nobody, moved their hips, legs and arms like Elvis when he sang on stage. Women in the crowd went crazy as Elvis produced an emotional climax never seen before.
As Elvis soared to fame in the 1950s, controversy followed. His association with Black singers like Little Richard (Alton Mason) produced a segregation uproar in the South.
On top of that, his physical gyrations on stage required him to stand completely still while singing on Steve Allen's popular TV show.
Yet the memory of how Elvis cut loose while singing on TV's Ed Sullivan Show resulted in police enforcing a pedestrian singing code. This resulted in Elvis enlisting in the Army, then returning to Vegas two years later to rebuild his career.
In the process, Butler is absolutely sensational while performing at Vegas' International Hotel. And while he released several very good movies, years of being confined to Vegas gradually ruined both Elvis' reputation and his marriage to Priscilla (Olivia DeJonge), his loving and devoted wife.
But what I intentionally left out was director Baz Luhrmann's focus on Tom Hanks' role as Elvis' manager Col. Tom Parker. Tragically, Hanks is memorable playing one of the most despicable characters in the history of film.
Appearing in almost as many scenes as Butler, you hate him at every turn. You are left feeling that your joy in watching a historic cinematic heaven is diluted by moments resembling a cinematic hell.
Yet Luhrmann could not ignore reality, and in the process the film captured a legacy having meaning to this very day. Wait until you watch Butler's performance as Elvis on stage in a filmed TV show in 1968 that helped him recapture his reputation.
Let me close by saying that I am proud that I watched Elvis' last performance on stage here in Indianapolis at Market Square Arena. Sure, he was a bit chubby, but his vocals remained strong and powerful.
Elvis' home, Graceland Mansion in Memphis, Tennessee, is now a museum run by Priscilla. She may have divorced him, but she keeps his memory alive.•
Robert Hammerle practices criminal law in Indianapolis. When he is not in the courtroom or the office, Bob can likely be found at one of his favorite movie theaters preparing to review the latest films. To read more of his reviews, visit www.bigmouthbobs.com. Opinions expressed are those of the author.
Please enable JavaScript to view this content.