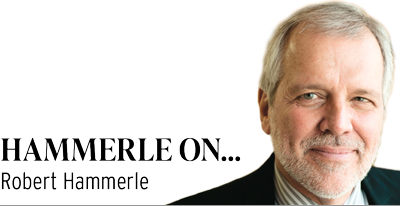 "Little Women"
Director Greta Gerwig's film is likely to be nominated for a Best Picture Oscar this year, and it deserves it.
With their father in the Union Army near the end of the Civil War, four smart, attractive sisters live with their mother as they seek to find different paths to joy in life. Their interaction at home will provide meaning to most women in the theater.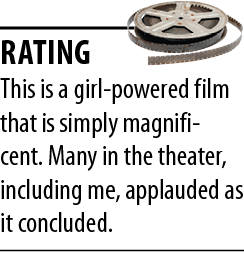 Coming off her stunning performance as a divorce lawyer in "Marriage Story," Laura Dern gives a heartbreaking portrayal of a mother helping her girls face an unknown future as she worries about a husband who continues to fight for the Union cause. However, it is her four young daughters who will capture your heart as they seek to advance in a world dominated at every turn by men.
Saoirse Ronan, one of my favorite actresses, plays second-oldest sister Jo, a young woman who helps support the family by writing short stories. Both caustic and smart as a whip, her rejection of marriage as little more than male bondage is demonstrated when she finds fault with her publisher's suggestion that all women end up married at the end of her stories.
Florence Pugh, Emma Watson and Eliza Scanlen play Jo's sisters who join together in their attempts to find meaning in life. Pugh gives a devastating performance as Amy as she wrestles with her attraction to Theodore "Laurie" Laurence, played by Timothée Chalamet in another eye-popping performance. Though Laurie is clearly in love with Jo, she rejects him and marriage for reasons referred to above.
However, I've got to point out the memorable performance by Watson as the sister Meg. Rejecting Jo's approach, she finds marriage to be an anchor for leading a fulfilling life. Though it would be foolish to single out the performance of one actress over the others, Watson will remind you of her glowing contributions to "Beauty and the Beast" (2017), "The Perks of Being a Wallflower" (2012) and all of the "Harry Potter" films.
With the exception of Chalamet, most of the male characters play small but meaningful roles. That is particularly true of Louis Garrel, who plays the young man that Jo met on a trip to New York. However, no one exceeds Tracy Letts' performance as Mr. Dashwood, the cryptic publisher of Jo's literary works. With his unforgettable performance as Henry Ford II in "Ford v. Ferrari," few would argue if Letts received two Oscar nominations this year for best supporting actor.
It is clear throughout the film that Gerwig is delivering a message to all young women as they seek to avoid making decisions where they become second-class citizens. Many issues are confronted, including the importance of recognizing love as an emotion that you must feel for your male partner as opposed to accepting marriage as little more than being loved by your spouse. Though the film takes place in the 1860s, women face many of the same challenges to this very day.
Clearly, we live in a country where women have never been president and are forbidden to be priests in the Catholic Church. Forced to serve in the background on most major corporation boards, they continue to suffer sexual abuse on a wide scale, as seen recently in Hollywood and at Fox News.
While I loved this movie and found it to be one of the best films of 2019, it is a film that will long resonate with every woman who finds the time to see it in a local theater.
"Bombshell"
If the four sisters in "Little Women" were able to ride a time machine where they found themselves working for Fox News in Washington in 2016, they would be profoundly disappointed to find that women were still being treated as second-class citizens. With "Bombshell," director Jay Roach does a brilliant job exposing the sexual misconduct of two of the most powerful men running the Fox News empire.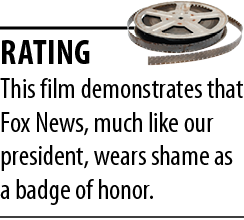 A handful of actresses give captivating performances playing the women who braved criticism as they brought down Roger Ailes and Bill O'Reilly. The actions of both men were wretched and condemnable, made worse by placing sex as a necessary obligation for women to further their careers.
This was not an easy film to watch, given that it was based on a true story. Charlize Theron and Nicole Kidman are fascinating as they reveal the professional experiences of Megyn Kelly and Gretchen Carlson, respectively. Both literally destroyed their careers when they joined in combat against Ailes, the Fox News founder who tolerated no criticism.
The film is also immensely helped by the performance of Margot Robbie as Kayla Pospisil, a Fox employee who discovered the cost of being interviewed by Ailes in his office to gain greater access to a TV program. Kate McKinnon is also superb in her small, caustic role as a minor Fox employee who simply knows the importance of embracing right-wing conservatism at every turn, and Allison Janney shines as the nasty, competent lawyer for Ailes who knows when it is time for him to walk away.
Though most of the male performers do little more than either antagonize or offer support to the beleaguered women, John Lithgow gives a magnetic performance as one of the most hateful characters to ever appear on the screen. He reveals both Ailes' strength and multiple weaknesses, and he drifts into old age as a man who played major roles in the careers of presidents Richard Nixon and Ronald Reagan, among others.
What is tragic about Fox News is that it has eliminated fair reporting in exchange for preaching from a conservative bully pulpit. Fox sponsors a bevy of pundits who will back President Donald Trump at every turn while turning the Senate impeachment trial into a rigged process.
The entire group has embraced a dialogue using insults and meanness as an intellectual battering ram, and our country will continue to suffer as long as Fox News is run in this hideous fashion.•
• Robert Hammerle practices criminal law in Indianapolis. When he is not in the courtroom or the office, Bob can likely be found at one of his favorite movie theaters preparing to review the latest films. To read more of his reviews, visit www.bigmouthbobs.com. Opinions expressed are those of the author.
Please enable JavaScript to view this content.