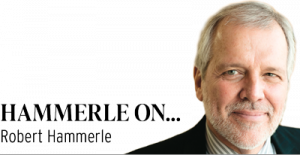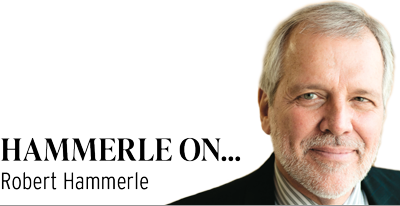 "Living"
Bill Nighy is a great actor who has been in over 70 films. However, his one-dimensional role in "Living" not only did not deserve an Oscar nomination, but reflects the Academy's racial discrimination.

While the Academy stumbles over itself nominating Cate Blanchett for "Tar" and Ana de Armas for "Blonde," they ignore Viola Davis and Lashana Lynch for "The Woman King" and Danielle Deadwyler for "Till." Now we have Nighy in a lackluster performance in a lackluster film.
In any event, the film takes place in London in the 1950s. Nighy plays Rodney Williams, an aging head of the public works department. A widower who is bored both at home and work, he receives a medical diagnosis that gives him six months to live.
Seldom smiling in the entire film, Williams initially patronizes a few bars. However, he finds meaning with the help of a young female colleague played with style and passion by Aimee Lou Wood.
Hoping to help Williams find some enjoyment, she accompanies him to a restaurant and a movie theater. To her credit, she almost makes him smile.
But the film finds meaning when Williams helps two women overcome obstacles at his office to build a small playground in a run-down section of London. In that regard, the film's best scenes show Williams sitting on a swing after the successful completion of construction.
Giving nothing away, the film ends with the camera focused on the empty swing after Williams dies. You leave the theater with the wistful feeling that at least he left this world a happy man.
"Creed III"
Directed by and starring Michael B. Jordan, the beauty of this film flows from the important fact that it is more than a boxing movie. Sure, it ends with a 12-round boxing match between Jordan and Jonathan Majors (more on both to follow), but you will be captivated by searing depictions of various personal relationships.
The film begins in 2002, where you see Donnie Creed and his childhood friend, Damian Anderson, end up in a street encounter where Donnie flees and Damian ends up in prison for 18 years.
You then watch Donnie, now Adonis, become a heavyweight boxing champion in South Africa. Jumping to the present day, Adonis is now living in luxury in the Hollywood Hills with his beautiful wife Bianca (Tessa Thompson) and Amara (Mila Davis-Kent), his young, deaf daughter.
While Adonis has retired and is running a boxing gym, all hell breaks loose when Damien returns from prison. Majors follows up his memorable role as Kang in the recent "Ant-Man" film as a fixated ex-con who wants Adonis to help him fight for the heavyweight boxing crown.
In the process, you watch Adonis wrestle with his guilt over failing to contact his old friend during his lengthy incarceration. He further works with his lovely, dedicated wife to raise a deaf daughter who wants to be a boxer. Davis-Kent is unforgettable as the child Amara, and the frequent sign language will capture your heart in the same fashion as "CODA," last year's Oscar winner.
While the last third of the film centers on Adonis returning to the ring to dethrone Damien, who is now the boxing champion, I was more intrigued by his relationship with his dying mother (Phylicia Rashad) and a passionate wife for several reasons. Mom has hidden Damien's attempt to contact Adonis from prison while Bianca does her best to not dwell on her lost singing career due to a throat ailment.
This movie follows "Black Panther: Wakanda Forever," "The Woman King" and "Till" as creative films with a cast dominated by Black actors. I can only hope that the Academy overcomes its racial prejudice with Oscar nominations for 2024.•
__________
Robert Hammerle practices criminal law in Indianapolis. When he is not in the courtroom or the office, Bob can likely be found at one of his favorite movie theaters preparing to review the latest films. To read more of his reviews, visit www.bigmouthbobs.com. Opinions expressed are those of the author.
Please enable JavaScript to view this content.