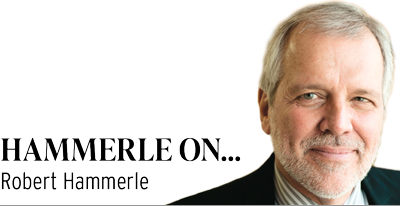 "Ma Rainey's Black Bottom"
Set in Chicago in 1927, "Ma Rainey's Black Bottom" captures the meaning of being an African American in the decades after the Civil War. Directed by George C. Wolfe and based on August Wilson's 1982 play, the film has the same dark emotional content as "Fences" (2016), Wilson's other play taken to the screen.
The entire movie, which runs a few minutes over 1½ hours, takes place in a Chicago recording studio run by a white owner (Jonny Coyne) more interested in profit than race relations. Ma, played in an overpowering style by the glorious Viola Davis, is a woman whose motto is "my way or the highway."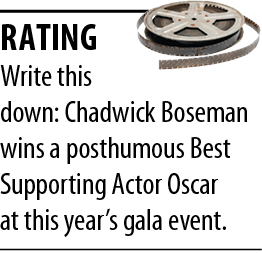 Ma arrives late to join her talented band, four Black men played in mesmerizing style by Colman Domingo, Glynn Turman, Michael Potts and the aforementioned Boseman. They are there to make a little cash by supporting Ma as she records several songs.
Raised in Alabama, Ma knows how to command attention. Overweight with a mouthful of gold teeth, Davis gives an electric performance as a singer who captures post-slavery music known as the Blues that will leave you astonished. She also will likely receive an Oscar nomination.
But it is the performance of Boseman as the trumpet player Levee that elevates this film to an artistic orbit. Just as he did in "Black Panther" (2018); "Get on Up" (2014) where he played James Brown; his role as Jackie Robinson in "42" (2013); and as Thurgood Marshall in "Marshall" (2017), Boseman captures your attention from the beginning of the movie to its tragic end.
All Levee wants is a band to record music he has composed, and he knows how to appeal to a white audience. His tragic story of growing up in the Jim Crow South will leave you matching the tears flowing down his cheeks.
This is a film about the cost of being Black in a country that embraced segregation. Ma and Levee were fighting to break through that barrier, but some would pay a price that would leave many crushed by boots worn by white Americans.
"The Midnight Sky"
"The Midnight Sky," directed by and starring George Clooney, is a futuristic Adam-and-Eve story. No, God is not involved, but humans are searching for an existence where mankind can survive.
It takes place in February 2049. Clooney, heavily bearded, plays Augustine, a single scientist left living alone in the Arctic. Three weeks earlier a pandemic erupted that is quickly destroying life on Earth. Discovering that five astronauts are returning after two years in space, he seeks a way to contact them with the warning not to land.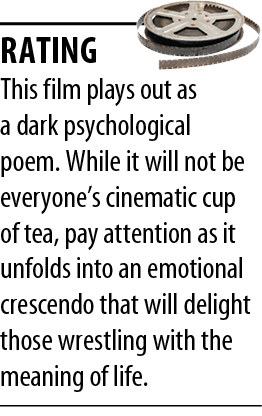 Augustine's past has meaning, and you watch him as a young man (played by Ethan Peck) say goodbye to the woman who loves him (Sophie Rundle) and their young daughter to pursue his career. His relationship with a daughter who never learns her father's identity is the glue that will bind this film to your heart.
The space crew give wonderful performances, and Demian Bichir (Sanchez), Kyle Chandler (Mitchell) and Tiffany Boone (Maya) need to be mentioned. As you watch their ship return after discovering a planet near Jupiter where humans can live, attention centers on their two other crew members, a pregnant Sully (Felicity Jones) and her lover Adewole (David Oyelowo).
These are two great actors, as shown by Jones in her Oscar-nominated role in "The Theory of Everything" (2014) and "On the Basis of Sex" (2018), where she played Ruth Bader Ginsburg. And who can forget Oyelowo in "A United Kingdom" (2016), "Queen of Katwe" (2016) and "Selma" (2014), where he was a standout as the Rev. Martin Luther King Jr.
As the camera flashes back from space to Earth, you watch Augustine journey through blizzard conditions in the Arctic to reach a station that may allow him to contact the astronauts. He is accompanied by a little girl who was apparently left behind when his co-workers left him at the film's beginning.
That child's name is Iris. Remember that, as it defines the meaning of the entire film. Will Augustine become a savior that will allow Sully and Adewole to become the reincarnation of Adam and Eve? See this tiny movie and find out.•
• Robert Hammerle practices criminal law in Indianapolis. When he is not in the courtroom or the office, Bob can likely be found at one of his favorite movie theaters preparing to review the latest films. To read more of his reviews, visit www.bigmouthbobs.com. Opinions expressed are those of the author.
Please enable JavaScript to view this content.