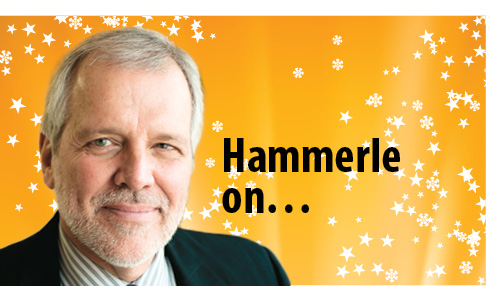 "Mank"
Marvelously cast as it recreates Hollywood in the 1930-40s, "Mank" joins "The Trial of the Chicago 7" as the best films of this miserable year. While the movie theatre industry looks to be slowly choking to death, "Mank" is a reminder of why movie lovers like me still find joy in a dark theatre.
Gary Oldman shines as Herman J. Mankiewicz, the legendary alcoholic screenwriter fighting demons as he tries to complete the script for "Citizen Kane" (1941). The movie starred Orson Welles, played here by Tom Burke, as he recreates the rise and fall of newspaper tycoon William Randolph Hearst.
Hearst was still alive during this time, and his longstanding affair with the movie starlet Marion Davies takes center stage. Amanda Seyfried plays the Hollywood Harlot with no shame, and she knows that sex is often the key to success in old Hollywood.
This is especially true when you watch several scenes at Hearst's legendary castle on a mountain at San Simeon. My wife Monica and I toured it several years ago, and you are reminded of the many Hollywood celebrities who flocked there to both eat in the great dining room and enjoy the many wild animals kept on the property.
Despite a rather slow beginning as noted by my friend Dr. Bill Kleinman, this film belongs to Oldman. He will challenge again for an Oscar following his award for playing Churchill in "Darkest Hour" (2017).
Frequently forced to work in bed after alcoholic relapses, he is thankfully tended to by reluctant employee Rita Alexander. Lily Collins gives a memorable performance in this role, playing a woman haunted by news that her husband is missing after being shot down in World War II. In addition, Oldman wrestles with Hollywood legends Louis B. Mayer (Arliss Howard), David O. Selznick (Toby Moore) and Irving Thalberg (Ferdinand Kingsley) to complete his work.
Though Welles doesn't hide his dissatisfaction with the script, Mankiewicz's ability to survive is owed to his neglected wife Sara. Played with an emotional force by Tuppence Middleton, she was always there for support when needed.
I'm glad that Dr. Kleinman and I took masks and hand wash to see this memorable film at Keystone Arts here in Indy. Only six people were in the theatre, so we escaped healthy.
Now how many of you remember the meaning of the immortal term "Rosebud" from "Citizen Kane"?
"Let Him Go"
I don't know which was worse, Russell Crowe in "Unhinged" or Costner in this mess. It is not an exaggeration to say that Booboo Stewart, playing an Indian living alone in North Dakota, is the only likeable character in the entire film.
I could outline the plot, but why bore you? Let's just say that Costner and his wife's (Diane Lane) son suddenly dies, causing their daughter-in-law to remarry and move unannounced with her young son from Montana to North Dakota. Turns out her new family, known as the Weboys, are a brutal bunch of thugs led by a sinister matriarch (Lesley Manville) who makes Hitler look loveable.
The story borders on the absurd as Costner, a retired sheriff, and Lane hit the road to rescue their grandson. The story is idiotic from beginning to end, most notably because they plan to literally steal the child from his mother.
It never comes close to making sense, so let it die peacefully. And if you need to see our two stars play husband and wife, then go see their role as Superman's parents in "Man of Steel" (2013).
I forgive you, brother Costner. After all, two of my favorite films are "Field of Dreams" (1989) and "Dances With Wolves" (1990).•
• Robert Hammerle practices criminal law in Indianapolis. When he is not in the courtroom or the office, Bob can likely be found at one of his favorite movie theaters preparing to review the latest films. To read more of his reviews, visit www.bigmouthbobs.com. Opinions expressed are those of the author.
Please enable JavaScript to view this content.