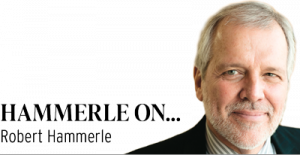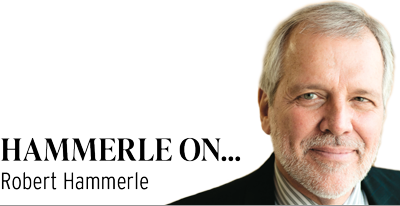 "Moonage Daydream"
While I suspect that most of you will enjoy many moments in this film, you David Bowie fans will love it. The movie functions as if you are spending two hours, 15 minutes touring the Louvre in Paris. Right when you start to look for the exit, DaVinci's "Mona Lisa" leaves you dancing on the edge of joy and fascination.

This film is an artistic recreation of Bowie's life. As noted in a Guardian review, director Brett Morgen's film is a "dazzling mashup of elegy (and) celebration."
This is not a typical biographical film. While it touches on Bowie's childhood, it is more theme-oriented as it captures his greatness. His frank bisexuality reflected in his orange hair and artistic fashion held your attention as the movie covered his many onstage performances.
He became an idol to millions of young fans. The emotional response of young women watching Bowie sing and dance onstage reminded me of similar scenes in the recent "Elvis" film.
What you also learn from the movie is that Bowie was a gifted painter and movie actor. Director Morgen's enchanting film gives you a firsthand look at a great singer who embraced a life that he didn't understand and yet, to his credit, didn't seem to care.
Hunt this movie down at the IMAX while it is still playing. Remembering our past is a good thing.
"Barbarian"
A young woman (Georgina Campbell) rents an Airbnb in a decaying section of Detroit to have a job interview. She discovers that a polite gentleman (Bill Skarsgard) has already rented it, and they are forced to adjust to accommodate each other.
After hearing unknown sounds, Skarsgard descends some steep stairs to a dark basement only to disappear. The same thing happens to Campbell. What is going on?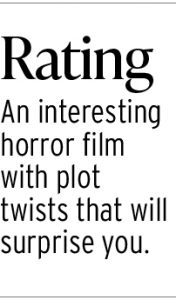 Subsequently, the owner of the house, Justin Long, arrives from California to sell it. On the verge of losing his job, he needs to raise some cash. The trouble is he ventures to the basement to inspect the property and, to use an old phrase, "Something wicked this way comes".
While I can't tell you what lurks in sections of the basement, let me just say that it is a partially nude old woman trying to treat her "guests" as children. The film explodes in terror as it approaches an ending that will leave you both horrified and smiling.
All the performances are superb, and you will remember Skarsgard from his chilling performances as the monster in "It" (2017) and "It Chapter Two" (2019). This talented actor captures your attention, and it doesn't matter if he is a nice guy or a chilling soul from the underworld.
Let me finish by saying that there are subplots that gives this little film some creative energy not seen often in a horror movie. While it left me frequently peeking through my fingers as I covered my eyes, solid horror movies involve a good time as they scare you to the edge of death.•
__________
Robert Hammerle practices criminal law in Indianapolis. When he is not in the courtroom or the office, Bob can likely be found at one of his favorite movie theaters preparing to review the latest films. To read more of his reviews, visit www.bigmouthbobs.com. Opinions expressed are those of the author.
Please enable JavaScript to view this content.