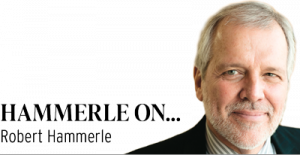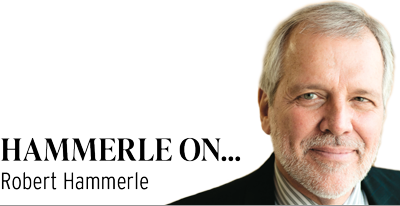 "Morbius"
This cinematic nightmare rivals "The Power of the Dog" as the worst film I've seen in recent years. It is dull, tedious and lacks any imagination. On top of that, the special effects are repetitive and amateurish beyond words, and the film's environment is darker that what was experienced in the recent "Batman" movie.
Let me just say that Jared Leto gives a tolerable performance as Dr. Morbius, a man with impaired legs looking for a cure.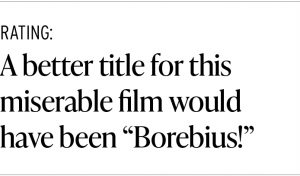 Developing a medicine using bat blood, his success has one drawback. He becomes a vampire who needs to drink blood to become normal.
Wanting to avoid the dark side, Morbius is confronted by a crippled friend who steals his medical cure and becomes a rival vampire with no conscience. Matt Smith plays the vampire from the dark side. Many of you will remember his great performance as Prince Philip in the Netflix series "The Crown."
Unfortunately, this film devolves into a boring battle between two vampires where the destruction is observed by two confused FBI agents (Tyrese Gibson and Al Madrigal) and Morbius' dedicated assistant/girlfriend (Adria Arjona).
Let me close by saying that the film had one fun moment. Watch Smith dance in his home as he celebrates his blood-loving new life. At least it proves that some vampires have a sense of humor.
"Fantastic Beasts: The Secrets of Dumbledore"
Playing a wizard supremacist aiming to win an election and subjugate his wizard opponents, Mads Mikkelsen resembles an ancient version of Donald Trump. Republicans embracing the false claim that Biden's presidential win was stolen should see this film and contemplate how our democracy dances on the eve of collapse.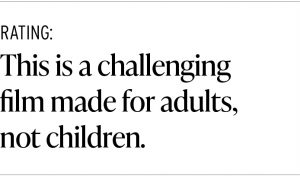 Mikkelsen's portrayal of Grindelwald is disturbingly excellent. You quickly learn that he and his political opponent, Albus Dumbledore (Jude Law), had a sexual relationship decades earlier that has left them dedicated to the destruction of a former lover. It's as if Biden and Trump had hidden the fact that they had gone as a couple to the high school junior prom!
In summary fashion, Dumbledore organizes a group of wizards to prevent a Grindelwald victory. They are led by the animal caregiver Newt Scamander (Eddie Remayne) and his brother Theseus (Callum Turner). Other members who add strength and humor to this film are Dan Fogler and Jessica Williams, who play Jacob Kowlski and the talented witch Eulalie Hicks.
Our team of heroes encounter trouble at every turn. In particular, look for a great scene in which Newt has to dance with a large group of killer scorpions so that he can help his brother escape from captivity in a dark cave. They may be killers, but these dangerous little reptiles love to tango!
Complicating our group's mission is that two former colleagues, Queenie (Alison Sudol) and Credence (Ezra Miller), have joined forces with Grindelwald. Given that Queenie is Jacob's former lover and Credence is Dumbledore's nephew, personal agony erupts on both sides.
At the heart of this movie is the reality that autocrats have gained power in many countries throughout history by convincing decent people to support them. Trump and others like our Florida governor continue to lurk in the weeds.
The question is, do we have a Dumbledore to stop them?
"Jackass Forever"
I saw this movie with an old friend who will remain nameless to save his reputation. His reaction as it ended: "Hammerle, I've never laughed so hard that long in any film in my life!"
Johnny Knoxville is an inspirational nightmare by any definition. Adding a few new actors to a cast that starred in the original film released over 10 years ago, it finds a way to bring a bit of dignity to rude and crude cinema.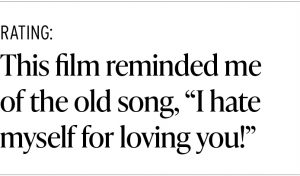 Rated R for a good reason, nudity is required in multiple scenes where injuries are inflicted below the belt. Ironically, the actors are laughing as loudly as the audience as they suffer multiple blows. It is a wonder that all of them have not been diagnosed with severe disabilities.
So even if you are prone to declare this film off limits, think of the tedium and misery that surrounds our daily lives in this pandemic era. Maybe it's time for you to see a film that transforms vice into a virtue.•
Robert Hammerle practices criminal law in Indianapolis. When he is not in the courtroom of the office, Bob can likely be found at one of his favorite movie theaters preparing to review the latest films. To read more of his reviews, visit www.bigmouthbobs.com. Opinions expressed are those of the author.
Please enable JavaScript to view this content.