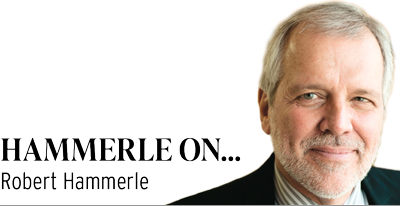 "Nomadland"
As the film ended, my wife Monica looked at me and asked, "What did you think?" I paused, then quietly responded, "I'm not sure."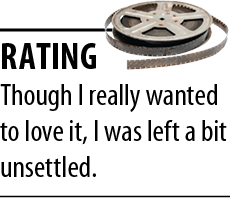 Fortunately, I would go watch any movie where Frances McDormand did little more than find part-time work in an Amazon factory and scrubbing toilets in national parks. Darn good thing, as that is what you see her doing to support herself as she searches for life's meaning.
Hit by the recession of 2011, McDormand's character, Fern, loses everything when her hometown of Empire, Nevada, shuts down. A middle-aged widow with no children, she packs a few things and hits the road in her van named Vanguard.
Her journey through the American West will remind you of settlers on the wagon trains in the 19th century. Though the film's weakness deals with many scenes where Fern is alone contemplating life's meaning, it is saved by her interaction with other road travelers.
Many of these individuals are nonactors using their real names, so let me begin with Linda May and Swankie. While May serves as Fern's emotional crutch in a confusing world, Swankie is glorious as a dedicated kayaker with less than a year to live. She embraces nature to keep a smile on her lovely face as the end nears.
David Straithairn plays — surprise — Dave, a soft-spoken traveler who returns home to reconnect with his family. Clearly attracted to each other, Fern joins him, only to hit the road in the middle of the night. She is searching for something in the distance.
The movie, written, edited and directed by Chloe Zhao, is based on a book by Jessica Bruder. McDormand follows her Oscar-winning roles in "Fargo" (1996) and "Three Billboards Outside Ebbing, Missouri" (2017) playing a woman trying to find a path to rediscover herself.
Her role as Fern could land her another nomination, so that is reason enough to keep "Nomadland" on your to-do list. Zhao also focuses her camera on some of the American West's most enchanting landscape.
This film teaches you that you never say goodbye when leaving anyone. Just remember to say, "See you down the road."
"MLK/FBI"
"MLK/FBI" is a documentary that explores the FBI's secret attempt to ruin Dr. Martin Luther King Jr. At the direction of J. Edgar Hoover, our government engaged in an active wiretap program to expose his marital affairs and destroy his standing in the civil rights movement that he led.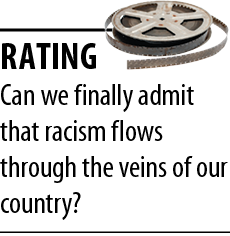 There was just one problem tormenting Hoover and his racist minions. Given that Fox News did not exist at that time, no TV network, much less a newspaper, would run the story even when it was leaked. Imagine what Sean Hannity or Tucker Carlson would have done had they been around?
What enraged me as much as anything was that U.S. Attorney General Robert F. Kennedy authorized this despicable conduct. Though he remains a hero on many levels in my eyes, it is hard to forgive him.
Interspersed throughout the film are clips of actual TV series focusing on the FBI. Despite their reprehensible conduct concerning MLK, they were always painted as champions who battled criminals while preserving American freedoms. Come on now, who of you over 50 does not remember Efrem Zimbalist Jr.?
The film serves as a disgusting reminder of how Hoover made sure the FBI was composed largely of white men. You are left wondering if hatred of MLK trickled down from top to bottom in law enforcement. Would MLK have survived assassination in 1968 had he been given better police protection?
As I watched this film, I was reminded of how racial prejudice still poisons much of our country. Think of our previous president, who wanted to preserve the memory of Confederate heroes while basing his phony election fraud allegations on Black voters in Wisconsin, Michigan, Pennsylvania and Georgia. Think of the recent resignation of Newfields Art Museum's CEO Charles Venable following his call to preserve white membership. Think of white Indiana Republican lawmakers booing Black lawmakers during a recent floor debate.
Ironically, the entire FBI file containing their MLK wiretaps will be released later this decade. Given their contents and the method obtained, the honest, decent thing would be to destroy them.
"First Cow"
This intriguing film heads in the opposite direction of "Nomadland." Unlike aging, middle-class individuals hitting the road trying to find a way back to themselves, here we have two young men trying to find a path to financial success.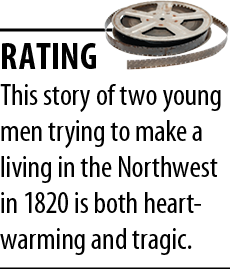 The film centers on John Magaro's role as "Cookie" Figowitz, a young man who has earned his nickname. Joining a group of fur trappers as they travel through Oregon, he prepares all of their meals. Growing tired of their harassment, he departs to begin a baking business with a Chinese man. His goal is to one day open a restaurant.
Orion Lee gives a splendid performance as King-Lu, a stranger in a strange land. He and Cookie hit a little bit of gold when they discover a cow tied to a tree deep in the woods. They hit paydirt when Cookie milks him and proceeds to sell all of the buttermilk biscuits he can make.
Unfortunately, our two lads go from admired emerging businessmen to scoundrels when their unauthorized access to the cow is discovered. In a role made for his talents, Toby Jones plays the cow's owner, and he is not a happy man. Cookie and King are hunted like human animal prey and the film will leave you both tense and teary eyed.
Directed by Kelly Reichardt, the film captures some of Oregon's wonderful scenery while using a delightful soundtrack that reflects the movie's pulsating emotion.•
• Robert Hammerle practices criminal law in Indianapolis. When he is not in the courtroom or the office, Bob can likely be found at one of his favorite movie theaters preparing to review the latest films. To read more of his reviews, visit www.bigmouthbobs.com. Opinions expressed are those of the author.
Please enable JavaScript to view this content.